News
The Mick Canceled At Fox After Two Seasons
Kaitlin Olson's first starring vehicle, The Mick, has been canceled by Fox after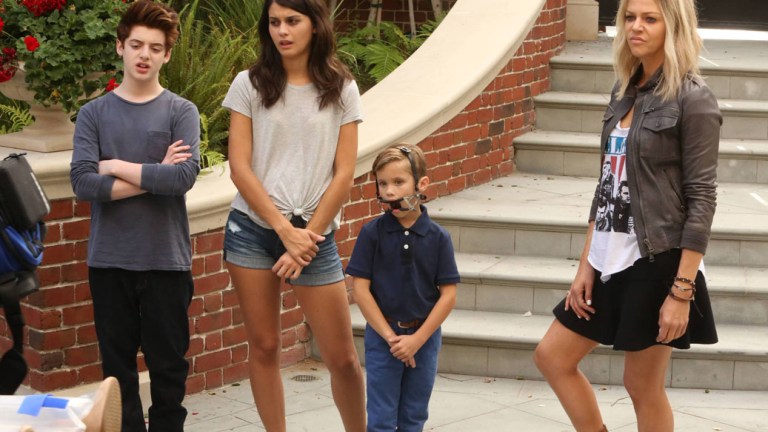 Black Thursday continues for Fox sitcoms.
After cancelling Brooklyn Nine-Nine and The Last Man on Earth, Fox has called The Mick up to the guillotine. Yes, Fox has canceled the Kaitlin Olson-starring show after two seasons. 
The writing was on the wall for The Mick after the Brooklyn Nine-Nine and The Last Man on Earth cancellations, which is probably not surprising as The Mick's life story closely mirrors the other two.
Like it's recently cancelled brethren, The Mick got off to a blazing hot start at Fox. Kaitlin Olson was (and is) a valued player on FX's It's Always Sunny in Philadelphia. Fox and FX are both owned by 21st Century Fox so when it was time for Olson to try out a more mainstream, starring role, Fox was the best bet. Fox gave The Mick's pilot two special airings: one following an NFL double-header on Sunday night and the next Sunday night following a rare hour-long Simpsons.
Sadly like it's recently canceled brethren, The Mick then struggled in its second season. Deadline reports that Fox wanted to continue to work with Olson and creators John and Dave Chernin but apparently just couldn't make it work. 
The Mick starred Olson as Mackenzie "Mickey" Molng. Mickey is a general miscreant and notoriously irresponsible until one day she is called upon to look after her nieces and nephews after her rich sister and brother-in-law are arrested for fraud and tax evasion. 
The Mick was first and foremost a comedy but wasn't afraid to broach on darker subjects appropriate for the show's somewhat upsetting premise. 
We spoke to Olson following the season two finale about her hopes for future seasons and she was (now tragically) optimistic. 
I think that Mickey's past could be so ripe with guest star characters. I'd like to go back to Warwick more often and see more arch nemeses, old friends, old enemies, old family members. There's just a lot to explore with Mickey and Jimmy's past and where they came from.
Ah man.
There are few silver linings from show cancellations but at least now It's Always Sunny fans can take a momentary breathe of relief. With Sunny actor/co-creator Glenn Howerton signed up for one more season of A.P. Bio, Sunny's future was uncertain. Now things look clearer for It's Always Sunny…until the talented Olson inevitably finds another starring role.