News
The many proposed returns of Blake's 7
One year ago (nearly), Sky announced it was resurrecting Blake's 7. So what's happened since then, and where have other revival plans failed...?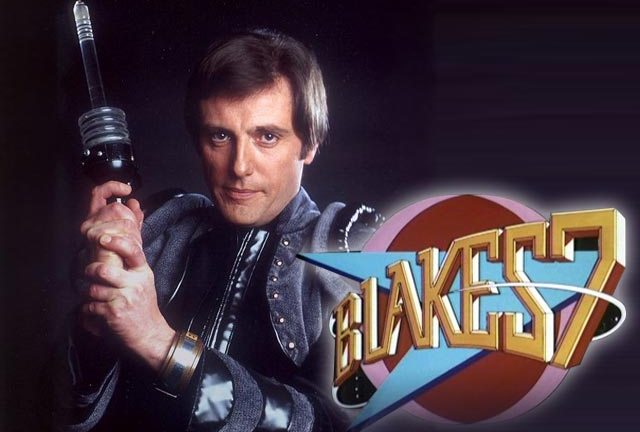 It's now almost a year since Sky TV announced the resurrection of well regarded Brit sci-fi classic Blake's 7. But what can we expect to see eventually hitting our screens?
It was on 24th April 2008 that Sky announced that it had given a green light for two 60 minute scripts for a "potential event series". The Sky TV commissioning editor for drama, Elaine Pyke, stated that "The time is ripe for a revival of a show that represents the best traditions of the genre, not to mention one of the best-loved and most successful dramas of all time," but what sort of direction is it likely to take?
We do know that it's going to be a joint production between Sky and Blake's 7 Productions, which is a subsidiary of Blake's 7 Media which owns the show's licence.
Blake's 7 Media seems to be quite interchangeable with the title Blake's 7 Productions as well as with Blake's 7 Enterprises, and they first took form in July 2003 when they announced that they had acquired the rights to the series from a producer named Andrew Mark Sewell. Sewell had bought the rights from the estate of Terry Nation back in April 2000 with the intention of filming a TV movie set some 20 years after the original series.
At the time that Blake's 7 Enterprises (or B7 Enterprises as they were then known) acquiring the rights, the group consisted of not just original series star Paul Darrow (who played Avon), as well as Simon Moorhead, but also, rather confusingly, Andrew Mark Sewell himself, who was seemingly helping to buy the rights from himself. Odd.
Anyway, they announced that they were planning a TV miniseries (with a budget of $5-6 million). Darrow himself elaborated that the series would be entitled Blake's 7: A Rebellion Reborn, it would feature Avon would be the only original returning cast member, and that the series would be set 25 years on from the events of the last episode in which every cast member, apart from Avon, had been killed.
The suggestion was that, depending on "many factors, not least financing", the series would appear by the Spring of 2005. However, in December 2003, Darrow left the project stating that he was "sorry to say that circumstances have arisen, that leave me no alternative but to sever relations with the company formed to revive, Blake's Seven. I have fallen foul of modern business practice, which seems to prefer exploitation of a, "brand", and therefore, a TV Movie such as Terry [Nation] and I envisaged seems as far off as when it was first mooted. Otherwise, I must quote, "artistic differences", with those with whom I was previously in association. This is not a Damascene revelation – I have been disturbed by the situation for quite a while and have tried to remedy it, but my efforts have been overruled or ignored. My position became untenable."
Some months after the purported Spring appearance, a press release appeared from B7 Enterprises on 31 October that year announcing Drew Kaza's appointment as Non-Executive Chairman of the company. It also listed two Blake's 7 projects that were under development. Firstly there was Blake's 7: Legacy which was to be a D. Dominic Devine and former Doctor Who writer Ben Aaronovitch scripted two part, three hour mini-series, and also Blake's 7: The Animated Adventures which was to be a rather ambitious 26-part children's animated adventure series written by Ben Aaronovitch, former Doctor Who script-editor Andrew Cartmel, Marc Platt and James Swallow.
Eventually this latter concept was scaled down somewhat and, after the departure of Andrew Cartmel from the project, it ended up in the form of thirty-six five minute audio adventures that were made broadcast on BBC 7. Shortly afterwards, they were also released on CD. It featured an all new cast as the original Seven and managed to get a slot on BBC7. After its release, B7 Productions announced that it still remained their intention to bring about a live action revival.
From then until last year's announcement by Sky, all has been quiet however, apart from an interjection by Life On Mars co-creator Matthew Graham in which he stated that he had been involved in discussions in relation to the return of Blake's 7. His concept was that a group of young rebels would rescue Avon, who has been kept cryogenically frozen by Servalan, and then roam the galaxy in a new ship christened the Liberator. It was not made clear whether this is related to the Sky One effort.
Right now, sadly, it seems all we can do is wait and see…