News
The Man in the High Castle: Frank Spotnitz' Exit Didn't Change Direction of the Show
More light is emerging on the split between Frank Spotnitz and his series, The Man in the High Castle.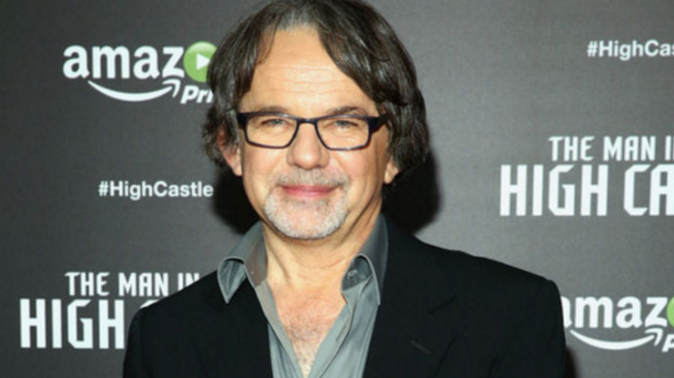 After spending years trying to get a television adaption of Philip K. Dick's alternate-reality novel The Man in the High Castle made, the revelation that Spotnitz was stepping down as a showrunner came as a huge surprise to fans of the Amazon original series.
Those close to the series may have seen the split coming. Spotnitz was essentially a long-distance showrunner, exerting his influence on the Vancouver-shot series from the London and Paris offices of his studio Big Light Productions. With the busy former X-Files EP shooting another project, Medici: Masters of Florence, in Italy, the decision was made amicably, at least in public, for Spotnitz to cease control on the series to the existing crew rather than bring in a new showrunner. Spotnitz is still credited as an executive producer on the show. 
At San Diego Comic-Con, actor Rufus Sewell, who plays Nazi officer John Smith, said the realities of a long distance relationship between showrunner and show production led to the split.
"There was sometimes confusion because of the fact that [Spotnitz] wasn't around," Sewell says of the production of season one. "You'd have surrogates because he was very busy and super successful but it meant that he wasn't with us. Still we managed to do well and we all still have a good relationship with him." 
Amazon gave a statement back in May thanking Spotnitz for his contributions to Man in the High Castle, which debuted as the most-watched pilot in Amazon Studio's short history. Whether Spotnitz's departure was a mutual split or a 'it's not you, it's me' kind of thing remains to be seen. Sewell did say that the direction of the story is still following the ground plan Spotnitz laid out. 
"Certainly there hasn't been a noticeable shift in the things I care about: the integrity of the characters and story," Sewell said.  "I don't think it's been a mistake. It feels like his wishes are being respected." 
Don't forget to read Den of Geek's SDCC special edition magazine. Get a print copy on the show floor or read the digital version below: