News
The Man in the High Castle: Brennan Brown Breaks Down the Show's Appeal
The actor behind opportunist Robert Childan in The Man in the High Castle talks about his character and the show's relevance.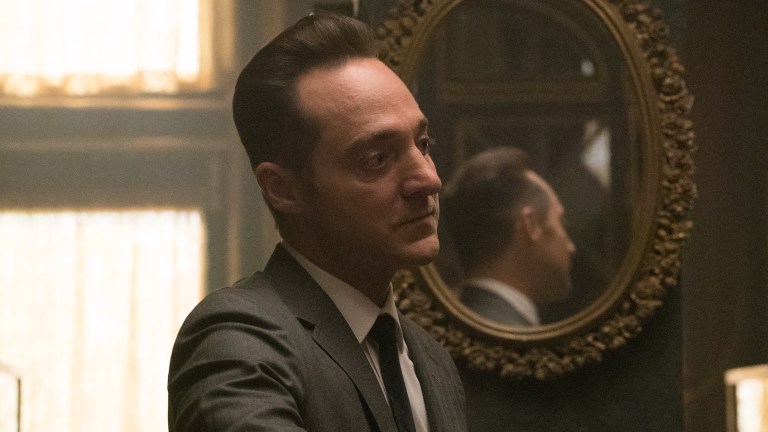 With just a few months until The Man in the High Castle season 3 returns to Amazon, Brennan Brown, who plays Robert Childan on the series, has had the opportunity to get the audience reaction to his character and the chilling but eerily relevant reality of the series. Childan is a uniquely humorous character in the dark landscape of the alternate reality of the show, in which the Axis powers won World War II. It's hard to decide whether to like him or despise him.
"That's one of the joys of working on this project," says Brown. "We are all on the same page creatively. They're not trying to make Childan less contradictory. They're not trying to make him more likable or less likable. We have to be true to who this guy really is. Otherwise it's just going to fall apart, and if I'm winking at the audience or trying to be funny… if a false note lands, it's going to be very obvious."
As Childan gets drawn into reluctantly helping Frank in his resistance activities, there's no denying that his discomfort is enjoyable to watch. As both a stodgy, elitist character and a self-serving survivor, Childan gives us a sense of what it would take to live under a fascist regime. Brown even talks about how the current political climate resonates with viewers.
"I was talking to a director… on [Chicago Med] and she was saying what a fan she was of High Castle and how upset she'd been about the current political situation," Brown relates. "And she said that watching the show provided a lot of comfort for her. And others have come up to me and said that they find it comforting, and that is all that I could ask for — I think all that any of us could ask for."
The Man in the High Castle season 3 does not yet have a return date, but it's expected to premiere in late 2017 on Amazon Prime Video.