News
The Magicians 'Hall of Magic' Open to Public
An event in Brooklyn that's sure to please fans of The Magicians on Syfy promises an immersive experience in advance of season 2.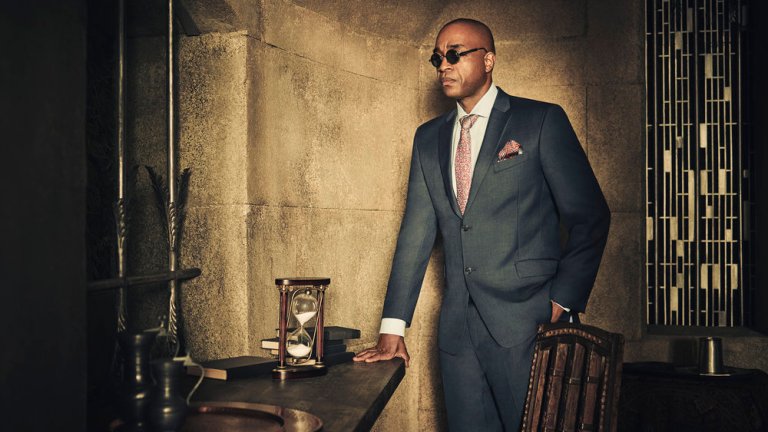 Anyone who has watched The Magicians on Syfy and wished they could cast spells and perform magic like the characters in the show might just get their chance. As fans ready themselves for the season 2 premiere on January 25, they might want to consider visiting New York City for an immersive experience in the Hall of Magic, an event taking place at the William Vale Retail Center in Brooklyn that is totally free and open to the public.
The interactive experience, which takes place during the last week of January, will transport guests through a gallery of sensory exploration and illusion, playing with the magical possibilities of mind control, levitation, and spellcasting. Multiple rooms will be set up with different entertaining activities for visitors to participate in that recreate the experience of watching The Magicians or perhaps even being a Brakesbill student themselves.
The Magicians Season 2: What To Expect by denofgeek
Going from room to room, visitors to the Hall of Magic will be able to take a photo of themselves levitating in various poses in front of spectacular vignettes, channel their inner magician by casting their own spells, explore an apothecary of otherworldly remedies and potions that will amaze and possibly confuse their expectations, or have a glimpse at a night sky in which they will see their reflection in the constellations above.
There's even going to be a classroom set up just like the one in Brakebills in which visitors can use the power of the mind to cause objects to move and books to play music, as well as unearth magical surprises throughout. Syfy invites those interested in the event to follow along on Twitter with @MagiciansSyfy by using the hashtags #TheMagicians and #HallofMagic.
The Hall of Magic will open on Friday, January 20 and run through Sunday, January 29. Weekday hours are from 2:00-10:00 p.m., and weekend hours are from 12:00-10:00 p.m. Interested fans can reserve their tickets free of charge at www.hallofmagicnyc.com. The Magicians season 2 premieres on Syfy on January 25.
____
The Magicians showrunner Sera Gamble was interviewed on the January 2017 episode of Sci Fi Fidelity (timecode 57:40). Listen below or subscribe! iTunes | Stitcher | Soundcloud