News
The Magic Order: James Wan to Produce Mark Millar Netflix Series
After producing the comic of the same name, Netflix has ordered The Magic Order from Mark Millar with James Wan producing.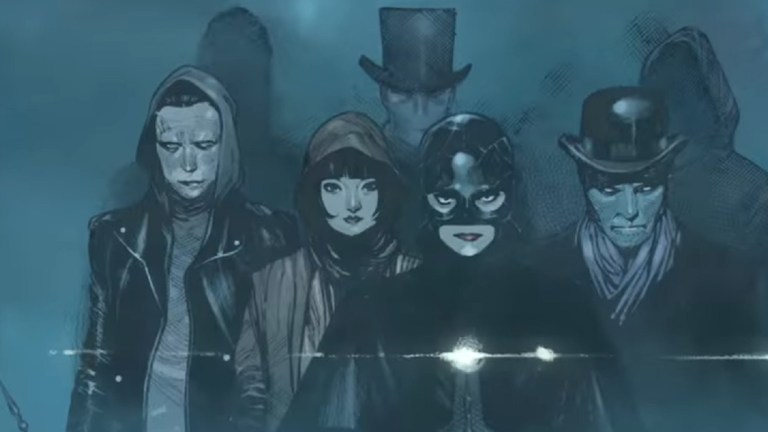 Longtime comic distributor, Netflix, is getting into the streaming entertainment business…wait a minute, that's backwards. In this instance, however, it's the truth!
Last summer, Netflix produced The Magic Order, a six-issue comic series from Mark Millar and Marvel artist Olivier Coipel as part of their overall deal with the notorious comic book writer. Now Netflix wants to see The Magic Order as a TV series and who better to bring it to life than Netflix, itself!
The streamer has ordered a series based on Millar's The Magic Order. Millar will serve as an executive producer alongside James Wan (Aquaman, Furious 7) and Lindsey Beer (Chaos Walking, Sierra Burgess is a Loser). Wan will direct the first episode and Beer will serve as writer/showrunner on the series.
In The Magic Order, five families of magicians are sworn to protect our world from external threats. That becomes complicated when someone begins picking them off one-by-one. Netflix's official logline says "By day they live among us as our neighbors, friends and co-workers, but by night they are the sorcerers, magicians and wizards that protect us from the forces of darkness — unless the darkness gets them first."
There is no word on a release date for The Magic Order yet but here is a nifty trailer for the comic book series. 
The launch of The Magic Order comic book was a big success for Millarworld and Netflix, with the first issue receiving the most pre-orders of any new book in 20 years.
Netflix is quickly expanding its comic book offerings. After cutting a deal with Millar and Millarworld, the streamer also inked a new deal with Dark Horse Entertainment to get first look rights for all new content.
Alec Bojalad is TV Editor at Den of Geek and TCA member. Read more of his stuff here. Follow him at his creatively-named Twitter handle @alecbojalad