News
The Librarians Canceled at TNT, Seeking New Home
The cancellation of The Librarians hit the rabidly loyal fanbase hard, but Dean Devlin hopes to shop it around.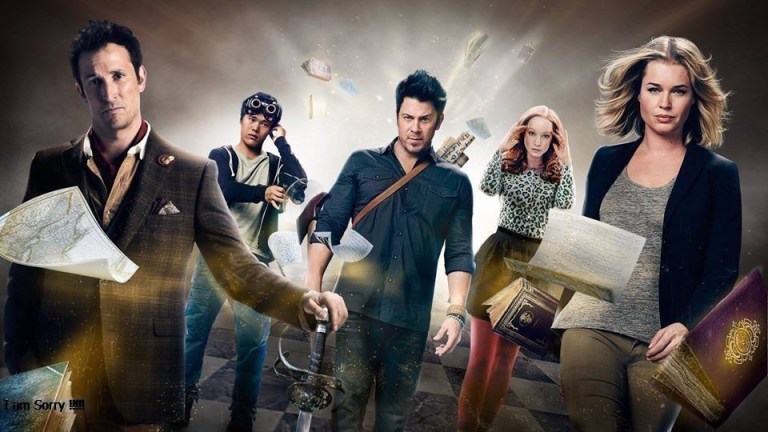 The Librarians has never enjoyed stellar ratings, but showrunner Dean Devlin's cancellation announcement still came as a shock. There's always been the question each year of whether TNT will renew the series, which enjoys a small but fiercely loyal fanbase, but this time the answer was no. Given the events that happened in the season four finale, the story was still wide open for further development, but Dean Devlin's tweet gives fans hope that it could still happen.
With season four essentially ending with a reset, it would be a shame if The Librarians didn't get a chance to explore the ramifications of the sacrifice and return of Jenkins, the moving up of the tethering ceremony, and the possible immortality of Flynn and Baird moving forward. Nicole Noone (Rachel Nichols of Continuum) was a worthy adversary whose Guardian core won in the end, but even with the storyline complete, the fully staffed Library has plenty more tales to tell.
Of course, as the final season of The Librarians (on TNT at least) fans can't help but feel satisfied with the joyous reunion at the end of season four, but with this latest season being comprised of twelve episodes as opposed to the normal ten, it seemed that the series' star is on the rise rather than the decline. Alas, that was not the case.
Although the ratings have always been fairly modest for the show, The Librarians season 5 seemed like it was a lock, but TNT is notoriously hard to pin down as a network that has canceled popular shows and renewed series with low viewership in the past. Only time will tell if there is a future at another network for The Librarians.