News
The Last Tycoon Trailer: Matt Bomer Stars in Amazon's Old Hollywood Series
Amazon's The Last Tycoon trailer showcases a behind-the-scenes studio power struggle in Depression-era Hollywood.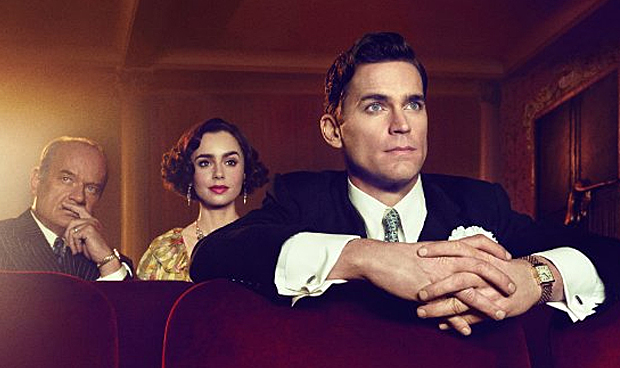 The Last Tycoon represents a lavish, star-studded small screen event that Amazon will soon proudly add to its growing lineup of original television series. Indeed, the glittering pageantry of 1930s Hollywood dominates the aesthetics of The Last Tycoon trailer.
The Last Tycoon Trailer
The Last Tycoon adapts F. Scott Fitzgerald's posthumously-released 1941 novel of the same name. The series, like the book, is a loose dramatization of the historical exploits of legendary producer and eventual namesake of the honorary Oscar career achievement award Irving Thalberg.
Thus, star Matt Bomer (White Collar, American Horror Story) plays a fictionalized version of the man, named Monroe Stahr, a surging Boy Wonder Hollywood producer, who becomes immersed in a power struggle with his mentor Pat Brady, played by Kelsey Grammer (Frasier), over the creative soul of their studio. Issues stem from Monroe's seemingly whimsical (romantically-motivated) touting of Irish waitress Kathleen Moore, played by Dominique McElligott (Hell on Wheels), as a prospective film starlet. Compounding that, Monroe is also indulging Pat's daughter Cecelia, played by Lily Collins (The Mortal Instruments: City of Bones), in her desire to break into the ribaldry-rife business as a producer.
Of course, given the era of Hollywood in which The Last Tycoon takes place (1939), all of those events occur under the portentous specter of the insidious involvement of Adolph Hitler's Germany, who attempted to exercise influence over Hollywood productions. Indeed, before the September 1939 invasion of Poland served as a catalyst for World War II, the Nazi regime was seen as a relatively innocuous force and even a source of economic inspiration during the Depression, exemplified by Hitler being named Time Magazine's "Man of the Year" in 1938.  
The Last Tycoon cast also consists of Enzo Cilenti, Rosemarie DeWitt, Jessica De Gouw, Koen De Bouw, Whitney Rice, Mark O'Brien and, as evidenced by the trailer, features a notable recurring role by Jennifer Beals. The series is developed by Billy Ray, a writer known from The Hunger Games and Captain Phillips, also known for creating NBC's 1994-1995 single-season sci-fi series Earth 2. Ray serves as executive producer alongside Christopher Keyser, Joshua D. Maurer, David A. Stern and Alixandre Witlin.
The Last Tycoon Release Date
The Last Tycoon arrives on Amazon as a streaming talkie on July 28.