News
The Last O.G. Season 2 Confirmed at TBS
Tracy Morgan's return to TV gave TBS its biggest comedy debut in years. The Last O.G. season 2 gets the go-ahead.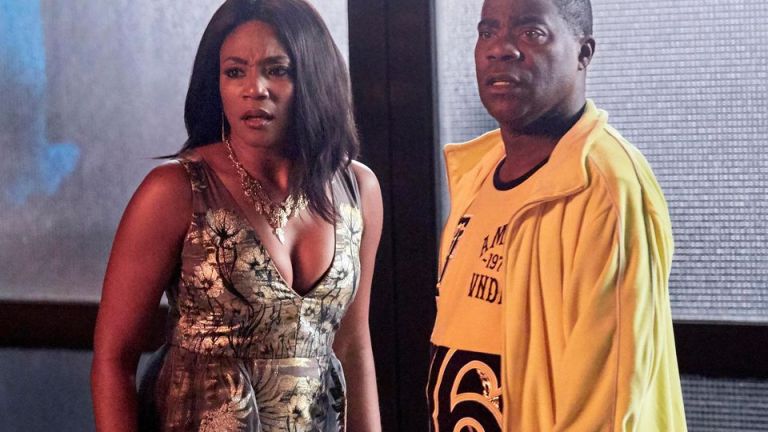 The Last O.G.'s March 21 debut was the biggest comedy premiere for TBS' since 2015. The series, which is executive produced by Get Out director Jordan Peele, reached a multiplatform audience of nearly 25 million viewers. The show marked the return of star Tracy Morgan, who was a Not Ready for Prime Time Player on Saturday Night Live and a prime time breakthrough on 30 Rock, to TV after a four year absence due to a car accident that left him in a coma. TBS renewed The Last O.G. for season 2, according to Variety.
"I would like to thank God, my family, the fans and TBS and everyone that has been given a second chance. We love you!!!" Morgan said in a statement via Variety.
On the series, Morgan plays an ex-con named Tray. He just got out of prison after doing a fifteen year stretch and comes back to Brooklyn, but his neighborhood is now gentrified. He also finds ex-girlfriend is raising the two kids she had with Tray with the white man she married.
The Last O.G. also stars Tiffany Haddish, Allen Maldonado, Ryan Gaul, and Cedric the Entertainer.
TBS also announced it renewed Search Party.
"We couldn't be prouder of these two comedies and that they've been recognized by critics and audiences alike for their uniquely hilarious points of view in a very crowded field," TBS executive vice president of programming Brett Weitz said in a statement.
The Last O.G. airs Tuesday nights on TBS.