News
The Kominsky Method Season 2 Confirmed at Netflix
Netflix has ordered The Kominsky Method Season 2 with Michael Douglas and Alan Arkin both returning.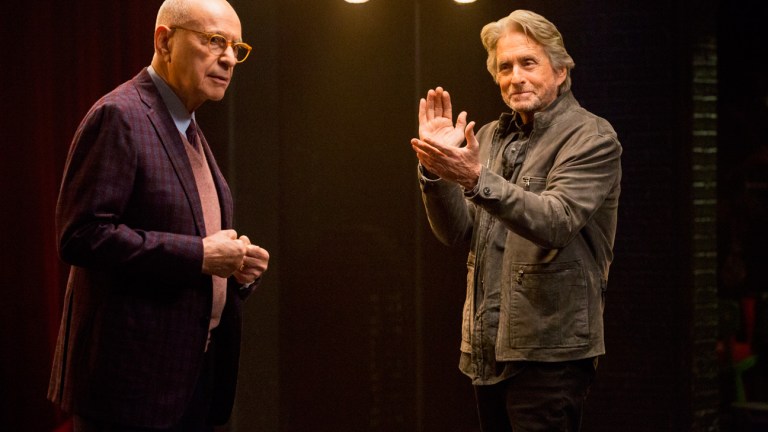 The Kominsky Method, basically Netflix's XY version of Grace and Frankie, is getting a Season 2. 
There aren't many hard and fast rules in Hollywood but "if you win a Golden Globe for Best Television Series – Musical or Comedy, you get a Season 2" is one of them. Of course having two acting and comedy legends in Alan Arkin and Michael Douglas certainly doesn't hurt. Neither does having the show produced by Big Bang Theory creator Chuck Lorre. Man, this show really had a lot going for it. Surprising that renewal took even this long!
The Kominsky Method Season 2 will contain 8 episodes and will begin shooting at the end of this January. Season 1 premiered on Netflix on November 16 to some critical accolades and eventually some awards season wins. A release date of late 2019 would likely make sense for Season 2 but Netflix has obviously not announced one yet. The Golden Globe win for best comedy series was a first for a Netflix series. Michael Douglas scored a win for lead actor in a comedy series as well.
read more: Steve Carell to Star in Space Force Series at Netflix
According to Deadline, the delay in announcing a second season likely had to do with Netflix negotiating with the show's production company, Warner Bros. TV, over the episode order. Netflix lobbied for an expanded order of 13 episodes before settling on eight. That's particularly notable as shows on Netflix that the streamer doesn't produce have had a rough renewal record of late (see: American Vandal). 
Arkin, Douglas, Sarah Baker, and Nancy Travis will all return as series regulars. 
The Kominsky Method stars Douglas as aging movie star turned acting coach, Sandy Kominsky with Arkin portraying his agent, Norman Newlander. Together Sandy and Norman must stick together and navigate a youth-obsessed Los Angeles that is constantly threatening to leave them behind. 
Alec Bojalad is TV Editor at Den of Geek and TCA member. Read more of his stuff here. Follow him at his creatively-named Twitter handle @alecbojalad