News
The Keepers Trailer is Latest Netflix True Crime Offering
Who killed Sister Cathy? New Netflix documentary series The Keepers investigates a a murder that's nearly 50 years old.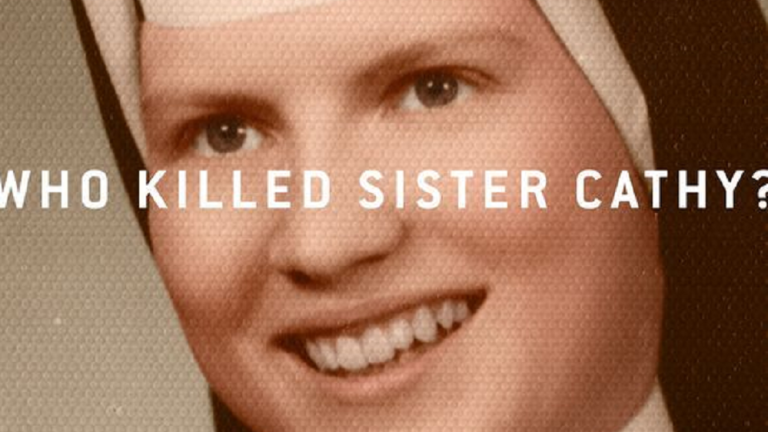 Netflix, which shook up the courts with its long-form 2015 documentary Making a Murderer will investigate the unsolved murder of a Baltimore nun from 45 years ago in their upcoming true-crime documentary series The Keepers. 
Directed by Ryan White (Serena, The Case Against 8), the seven-part series The Keepers, probes the 1969 disappearance of Baltimore nun Sister Cathy "through interviews with dozens of friends, relatives, journalists, government officials and Baltimore citizens determined to uncover the truth."
Here's more from the press release:
"White pieces together a story that goes beyond the death of a beloved Catholic schoolteacher  to encompass clergy abuse, repressed memories and government and religious institutions that he says 'at best, dropped the ball over the last 45 years – and, at worst, covered it up.'"
Sister Cathy Cesnik was 26 years old when she went missing during a Friday night shopping trip in November 1969. When her body was discovered months later it was determined that she was killed by blunt force trauma that police believed came from a brick or hammer. The docuseries explores theories of high level cover-ups, as the trailer reveals that Baltimore was steeped in corruption.
The trailer shows Baltimore remembering Sister Cathy as "a spirit of compassion and kindness," but implies she may have been silenced after asking questions about abusive priests. The film's press release says that one of the nun's former students claimed she suffered "horrendous sexual abuse" from the school's chaplain and was forced to view Sister Cathy's lifeless body as a warning. "See what happens when you say bad things about people," the student alleges she was told.
The Keepers was produced by Film 45 and Tripod Media, along with White and Jessica Hargrave. It is being executive produced by Josh Braun, Ben Cotner, Jason Spingarn-Koff and Lisa Nishimura.
All seven episodes of The Keepers begin streaming on Netflix on May 19, 2017.