News
The Haunting of Hill House: Netflix Trailer, Cast, Release Date, News
Netflix is adapting Shirley Jackson's classic horror novel The Haunting of Hill House into a TV series.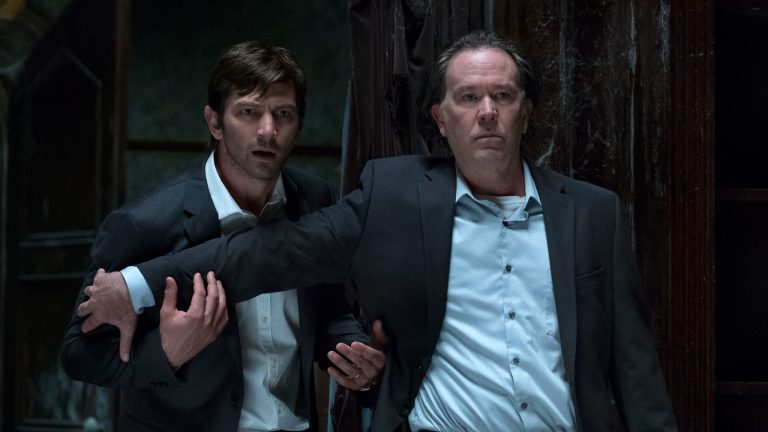 The mother of almost all ghost stories is coming to Netflix with a TV series adaptation of Shirley Jackson's 1959 horror novel The Haunting of Hill House, which happens to be one of Stephen King's favorite books. It was made into a classic piece of early 1960s cinema (and a 1990s remake), is now on Netflix as a 10-episode series, written, produced, and directed by Mike Flanagan, who directed Oculus and Gerald's Game. Flanagan will produce with his producing partner Trevor Macy for Amblin TV and Paramount TV.
You can read our spoiler-free review of The Haunting of Hill House right here.
The Haunting of Hill House Trailer
Trust us: you're going to want to watch this one.
That…looks…terrifying.
Netflix has also released a little featurette on director Mike Flanagan's approach to sustaining horror over an entire season of television. "There's a lot of red meat in here for horror fans." Yes, indeed.
The Haunting of Hill House Release Date
The Haunting of Hill House will arrive on Netflix on October 12. We have a list of everything else coming to Netflix in October right here.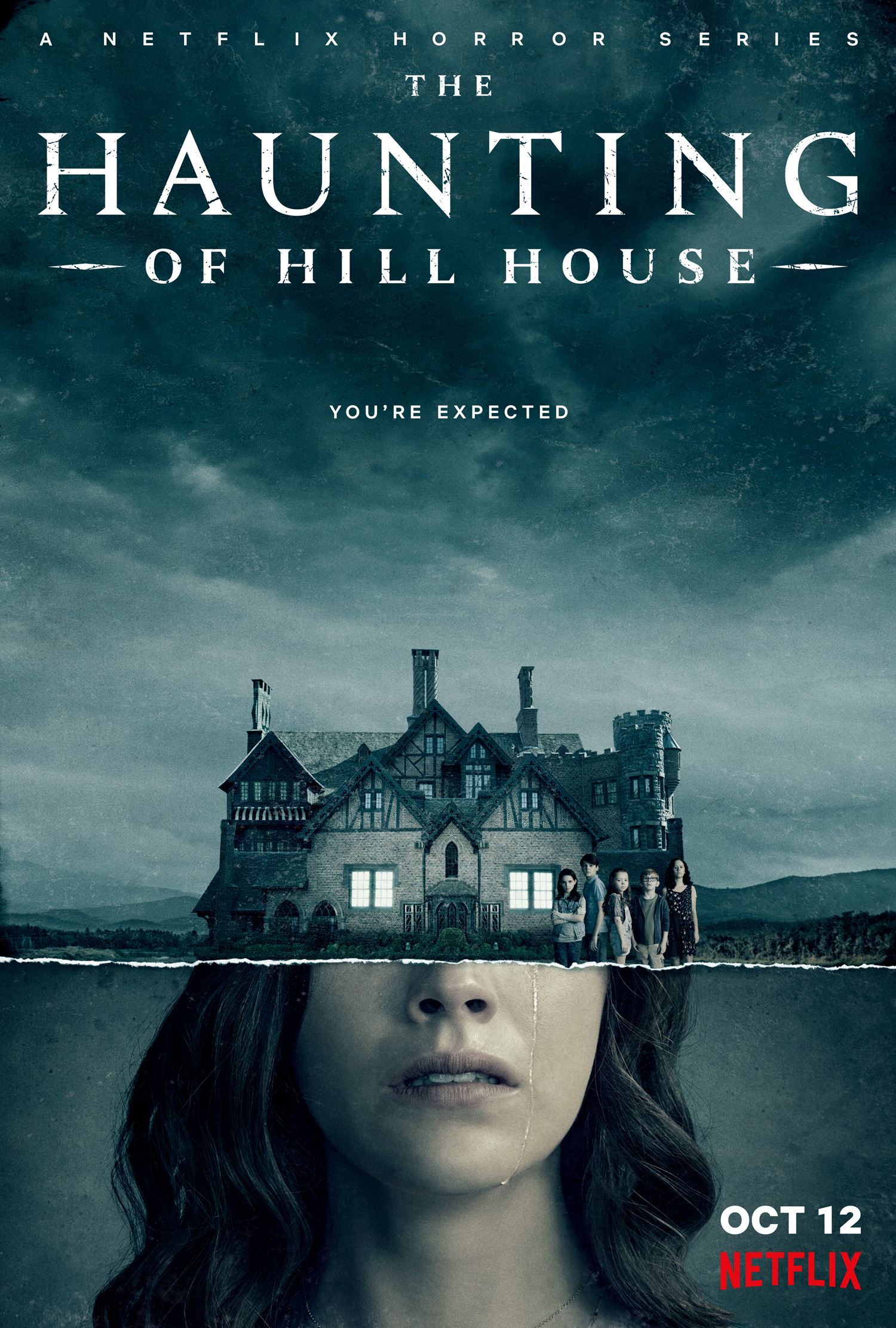 The Haunting of Hill House Cast
The Haunting of Hill House stars Timothy Hutton, Michiel Huisman, Carla Gugino, Elizabeth Reaser, Henry Thomas, Mckenna Grace, Violet McGraw, Kate Siegel, Victoria Pedretti, Lulu Wilson and Paxton Singleton.
We look at what went into adapting this for TV right here.
The Haunting of Hill House Story
Here's the official synopsis:
"The Haunting of Hill House explores a group of siblings who, as children, grew up in what would go on to become the most famous haunted house in the country. Now adults, and forced back together in the face of tragedy, the family must finally confront the ghosts of their past — some of which still lurk in their minds while others may actually be stalking the shadows of Hill House."
The Haunting of Hill House has been made into two feature films that carry the shortened title "The Haunting." The first one, released in 1963, was written by Nelson Gidding and directed and produced by Robert Wise. It starred Julie Harris, Claire Bloom, Richard Johnson, and Riff from West Side Story, Russ Tamblyn. The 1999 remake from Speed director Jan de Bont and screenwriter David Self – widely considered a dud – starred Liam Neeson, Catherine Zeta-Jones, Owen Wilson and Lili Taylor. The story was also parodied in 2001's Scary Movie 2 and adapted for the stage and performed at the Liverpool Playhouse in 2015.
further reading: Comparing The Haunted of Hill House Book and Netflix Series
The book centers around Hill House investigators Dr. Montague, who is an occult scholar looking for something more tangible than book smarts; his assistant Theodora; a ghost whisperer named Eleanor; and the young, rich heir who will be stuck with the haunted real estate Luke. They think they're looking for ghosts, but the house is looking for them.
further reading: The Haunting of Hill House Ending Explained
In Shirley Jackson's original 1959 novel, as well as the 1963 and 1999 film adaptations – both billed as The Haunting – the legacy of the "Crain" family was connected to the titular haunted house. In the case of the 1999 film, the late Crain patriarch explicitly manifested as a ghost.
further reading: The Best Horror Movies on Netflix
Read and download the Den of Geek NYCC 2018 Special Edition Magazine right here!