News
The Haunting of Hill House Followup Will Be 'Unbelievably Scary'
In a new interview, The Haunting of Hill House showrunner Mike Flanagan reveals Bly Manor will go deep into the works of Henry James.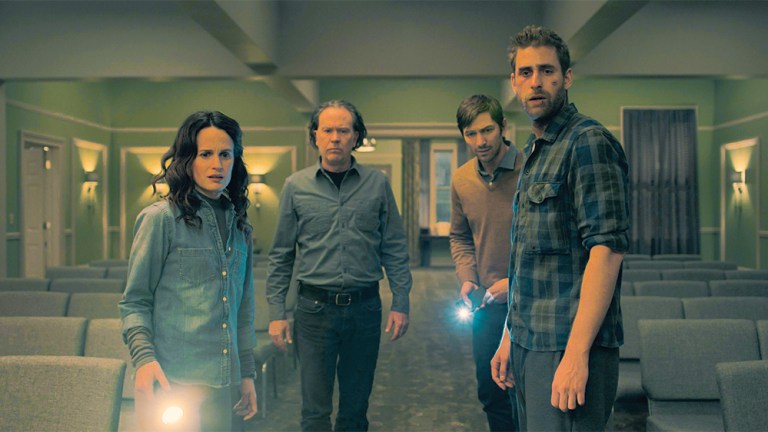 Say what you will about Netflix's Halloween hit The Haunting of Hill House, but few would argue that it wasn't scary enough. Hopefully everyone took their heart medication before Shirl, Theo, and Nell's fateful car ride in episode eight "Witness Marks."
The Haunting of Hill House creator and showrunner Mike Flanagan, however, apparently thinks it could have been more frightening. In an interview with Birth. Movies. Death., Flanagan discussed his approach to Hill House follow-up, The Haunting of Bly Manor, saying:
"We're looking at all the ghost stories of Henry James as the jumping-off point for the season, so it very much is a whole new deal. It's a cool way to expand on some of the things I loved about season one, but within the framework of a new story, without having to be restrained by the decisions we made last time. For Henry James fans, it's going to be pretty wild, and for people who aren't familiar with his work, it's going to be unbelievably scary. I already think it's much scarier than season one, so I'm very excited about it."
The "Bly Manor" in The Haunting of Bly Manor refers to the setting of one of classic American-British author Henry James's short stories The "Turn of the Screw." "The Turn of the Screw" deals with a young governess (a lady teacher/babysitter in Victorian English speak) who is hired to watch over two mysterious children who seem to have a ghostly connection. 
According to Flanagan, it sounds like Bly Manor will incorprorate much more than "Turn of the Screw." Some of James other well known ghost stories include "The Jolly Corner," "The Romance of Certain Old Clothes," and "The Ghostly Rental."
The Haunting of Bly Manor is set to bring back two of Hill House's Crain family alums in Oliver Jackson-Cohen and Victoria Pedretti. Pedretti will play the Governess with Jackson-Cohen playing the "charming fellow" Peter. There is no word yet on a Haunting of Bly Manor release date. It's likely too late in the game for Halloween 2019, so find another way to scare yourself half to death.
read more – The Haunting of Hill House: Comparing the Book to the Show
Read and download the Den of Geek SDCC 2019 Special Edition Magazine right here!
Alec Bojalad is TV Editor at Den of Geek and TCA member. Read more of his stuff here. Follow him at his creatively-named Twitter handle @alecbojalad