News
The Good Place: The Fake Casting News Leaked as a Joke
In 2016, The Good Place writers released fake character information about D'Arcy Carden's role as Janet that was treated as real...
Comedy writers are funny people. Writers' rooms are full of in-jokes, pranks, nicknames and ribbing. Little wonder that every so often, the joke is on us.
In March 2016, The Good Place's afterlife premise was still under wraps and the official word was that Kristen Bell was simply to play:
"…a woman from New Jersey who comes to realize that she hasn't been a very good person. She decides to turn over a new leaf by learning what it actually means to be "good" or "bad," and then trying to make up for her past behavior."
So far, so vague yet… accurate. 
Less accurate is the official description released at the time of D'arcy Carden's character Janet, a supernatural AI whose hard-to-define nature has become a running joke on the show.
As relayed by Emmy-nominated writer and performer Megan Amram on The Good Place Podcast, because it made them laugh to do so, the show's writers told Deadline that Carden had been cast as:
"Janet Della-Denunzio, a violin salesperson with a checkered past."
And that's exactly what Deadline reported (check for yourself, as the announcement remains online to this day).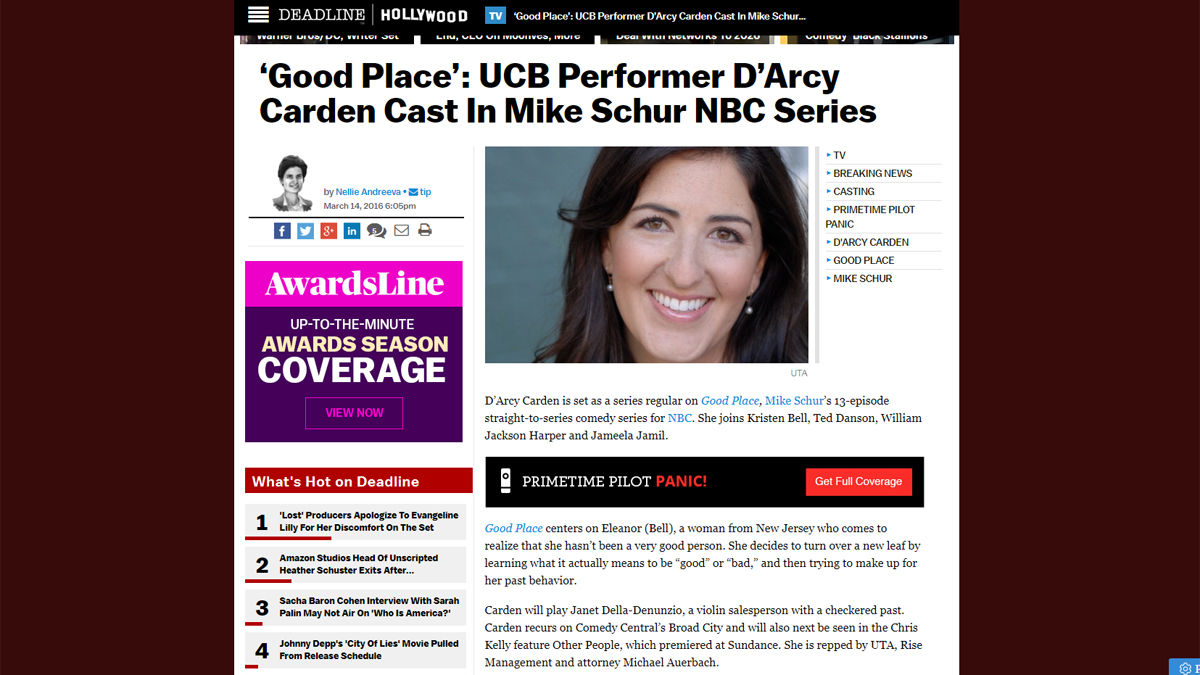 Read the latest Den of Geek Special Edition Magazine Here!