News
The Good Fight Trailer Bids Goodbye to The Good Wife
The Good Fight, the spinoff series to The Good Wife, drops the f-bomb in a trailer.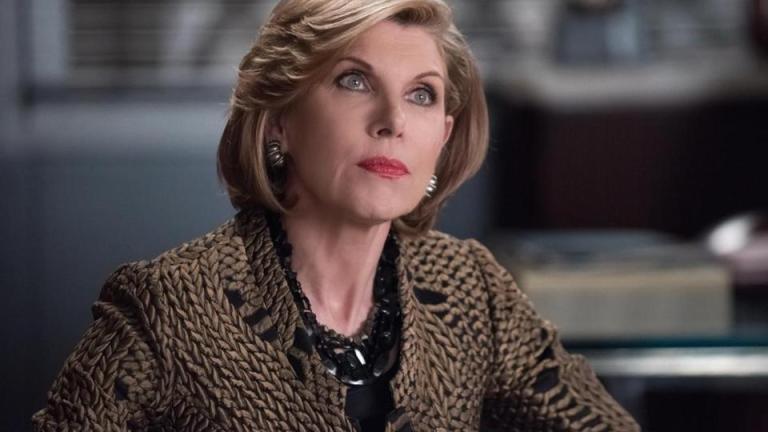 The Good Fight, CBS All Access's spinoff of The Good Wife, dropped a very surprising trailer. I've never seen a trailer, even for the most adult films, that dared use the word fuck, but here it is coming out of veteran actor Christine Baranski's mouth. And so convincingly, you just might forget that The Good Fight is basically The Good Wife without the good wife, Julianna Margulies, or the bad husband, Chris Noth.
The new show starts when Diane Lockhart prematurely retires According to the official synopsis:
The Good Fight picks up one year after the events of the final broadcast episode of The Good Wife. In the new series, an enormous financial scam has destroyed the reputation of a young lawyer, Maia Rindell, while simultaneously wiping out her mentor and godmother Diane Lockhart's savings. Forced out of Lockhart & Lee, they join Lucca Quinn at one of Chicago's preeminent law firms. 
Here is the uncensored trailer:
Christine Baranski and Cush Jumbo will reprise their roles as Diane Lockhart and Lucca Quinn. Rose Leslie, Delroy Lindo, Sarah Steele, Paul Guilfoyle, Bernadette Peters and Erica Tazel will also star on the series.
It was previously announced that Rose Leslie, who played Ygritte on Game of Thrones, was cast in CBS All Access' The Good Wife spinoff series.
"We're thrilled to have Rose on board," said executive producers Robert and Michelle King. "We needed a young actress who could hold her own with Christine Baranski and Cush Jumbo, and Rose is perfect. She's real, she's strong and she can play comedy. If we designed an actress from the ground up, we couldn't have done better."
Besides, Game of Thrones, Leslie is known for her roles on Downton Abbey, Luther and The Last Witch. She will be playing Maia, Diane's (Christine Baranski) goddaughter. The Scottish actress will be a series regular on the new series.
The spinoff series picks up a year what we last saw on The Good Wife. A financial scam destroys Maia's reputation straight off passing the bar.
The 10-episode first season was originally set to premiere on CBS All Access sometime in spring 2017. The series, which will also star Cush Jumbo, will be available on CBS' VOD and live streaming service.
The Good Fight will be executive produced by The Good Wife creators Robert and Michelle King.
The Good Wife offshoot will premiere on CBS in February. It is set to stream exclusively on CBS All Access after the debut of its first episode  as its first original scripted series.