News
The Gifted Season Finale Details and Return Date
The Gifted, the new X-Men show from Fox and Marvel TV, is a big hit but won't return until January.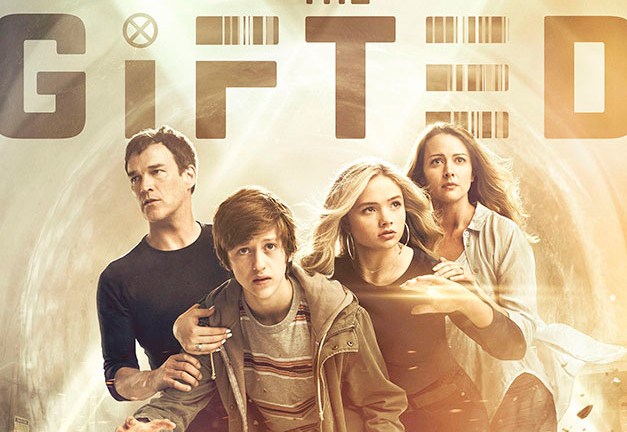 More mutants! That's the order of the day when it comes to Marvel TV shows. Marvel Television is co-producing a new mutant-centric series with 20th Century Fox television. The series, titled The Gifted, is about "two ordinary parents who discover their children possess mutant powers. Forced to go on the run from a hostile government, the family joins up with an underground network of mutants and must fight to survive." 
The Gifted is written and executive produced by Matt Nix (the creator of Burn Notice). The other execs involved are a wonderful mixture of Marvel and 20th Century Fox talent including Bryan Singer, Lauren Shuler Donner, Simon Kinberg, Jeph Loeb, and Jim Chory. Bryan Singer directed the pilot episode.
You can read our review of the most recent episode here.
The Gifted Return Date
The Gifted returns on January 15 with a two hour season finale. The episodes are called "eXtraction" and "X-Roads."
Check out the trailer here…
The Gifted Episode Guide
Hit the blue titles to go to the full episode reviews!
A suburban family is forced to go on the run when the children are discovered to possess mutant powers.
Original airdate: 10/2/17
Caitlin and Eclipse try to help Blink when her powers exceed their limits.
airdate: 10/9/17
In an effort to reunite with one another, Reed cuts a deal with the Sentinel Services and Caitlin and the kids seek help from someone outside the compound. Meanwhile, Thunderbird begins to teach Blink how to control her powers.
airdate: 10/16/17
When the mutants devise a plan to take down Sentinel Services, Eclipse seeks out an old friend from his dark past in order to obtain some useful information. Meanwhile, Lauren and Andy attempt to combine their powers in order to help the group.
airdate: 10/23/17
airdate: 10/30/17
Motivated by a tragic event from his past, Jace throws all the power of the Sentinel Services into finding the Mutant Underground Way Station. Meanwhile, Blink's vivid dreams lead her to confront Dreamer.
airdate: 11/6/17
Determined to find out more about what Sentinel Services did to an old friend of his, Thunderbird spearheads a mission to get answers. Meanwhile, Lauren encounters a new friend with useful powers; and Blink makes a big decision regarding her future.
airdate: 11/13/17
Eclipse receives a call from his ex-lover, Carmen (guest star Michelle Veintimilla), and must revisit his dark past in order to protect the Underground. Reed and Sage (Hayley Lovitt) comb through some secret files they recovered and find alarming information about Lauren's new friend. Meanwhile, Thunderbird helps Blink open up about her past life and Jace greenlights a special surveillance program with the help of Dr. Campbell (guest star Garret Dillahunt).
airdate: 11/20/17
More refugees pour into the Mutant Underground, but the group faces a threat when they discover one of them is a spy working for Sentinel Services. Meanwhile, Reed visits his estranged father and learns that secrets from his family's past could prove useful.
airdate: 12/4/17
The team develops a risky plan to help mutants who are in Sentinel Services' custody. Reed reveals details to Andy and Lauren about the Struckers' family history that could prove to be a game-changer.
airdate: 12/11/17
At a moral crossroads, Jace is forced to hand over something valuable to Dr. Campbell. The team at Mutant HQ is divided on what they should do next, so Reed and Caitlin take matters into their own hands.
As tensions heat up among the team at Mutant HQ, no one knows who they can trust. Fearing for his family's safety, Reed rethinks their future at the compound. Meanwhile, Dr. Campbell proposes an improved program to Jace that could change everything.
airdate: 1/1/18
The Gifted Episode 12: eXtraction
airdate: 1/15/18
The Gifted Episode 13: X-Roads
airdate: 1/15/18
---
The Gifted on the November Sci Fi Fidelity podcast (at 15:48 – spoilers for ep. 1-6):
Subscribe: Apple Podcasts | Stitcher | Soundcloud
The Gifted Cast
Amy Acker is the show's second lead, playing Kate Stewart, described by THR as "a woman who is struggling with her separation from her husband, Reed…and her increasingly challenging teenage children. When her family situation takes a dark turn, she finds that she's stronger than she thinks."
We have more on the Reed character, played by Stephen Moyer, below.
But there's another fun piece of news that goes along with this. Emma Dumont will play a more recognizable Marvel character, Lorna Dane/Polaris, described as "a strong-willed, brave and loyal mutant who has the ability to manipulate magnetism." Will she have green hair? We hope so!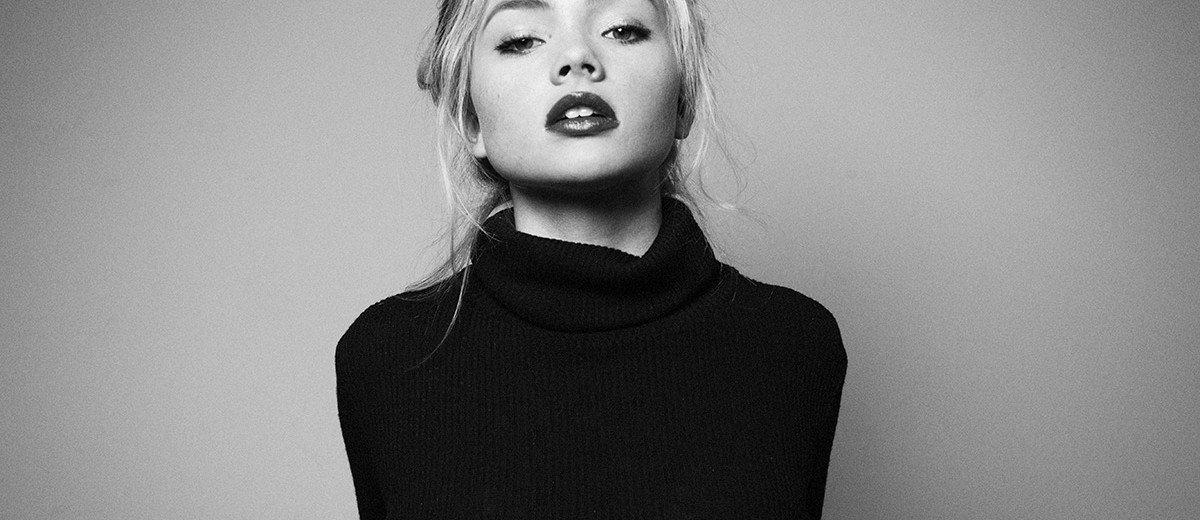 Natalie Alyn Lind has joined the ensemble as Lauren, one of the two mutant children in the central family. According to Variety, Lind's Lauren is "smart, pretty, popular, organized and already ahead on her college applications, she is the model of a perfect kid." You probably last saw Lind as the conflicted Silver St. Cloud on Gotham, or before that as Dana in The Goldbergs.
Coby Bell is a casting choice that sees showrunner Matt Nix calling back an old colleague from his Burn Notice days. Bell, who rounds out the inaugural main cast players, is set to play a character named Jace Turner, an emotionally-conflicted man who apparently, "quietly wrestles with the moral ambiguities of a job that regularly requires cold-blooded, calculating efficiency on a day-to-day basis." While the nature of the role isn't confirmed, it does sound as if Bell is playing a reluctant antagonist to the show's embattled and on-the-run group of mutants.
Bell is no stranger to long-term television gigs, since he's probably still best known from his nine-year run on the BET dramedy series The Game and notably fielded a six-year run on NBC first responder drama Third Watch. However, in a series that's slightly closer to home for genre fans, he's also known from his three-season run on USA's levity-laced crime drama Burn Notice. Bell will next be seen on the Amazon series Hand of God in Season 2, which premieres on March 10.
Sean Teale will play a mutant created specifically for this show, known as Eclipse, who can "absorb and manipulate photons." Eclipse's real name is Marcos Diaz, described by Deadline as "a natural rebel compelled by circumstances to cooperate with others, Marcos is a passionate and strong-willed fighter who sometimes lets his emotions overrule reason." Teale's time on Syfy's Incorporated just ended, as that show hasn't been picked up for another season.
Mr. Teale joins a cast that includes some other genre TV veterans. Stephen Moyer, no stranger to genre work thanks to his time on HBO's True Blood, will play someone named Reed. No, they aren't talking about Reed Richards, either. According to The Hollywood Reporter, Reed is "an ambitious attorney trying to balance the demands of his job at the DA's office with his responsibilities to his family." Is this ringing any bells for any of you? 
He joins a cast that includes Jamie Chung as Clarice Fong, aka the mutant Blink. The character is a popular X-Man that first appeared in the "Age of Apocalypse" event comics series from the 1990s. She also memorably appeared in X-Men: Days of Future Past where her mutant powers of neon-tinged teleportation were one of the visual highlights during the "future sequences." In that film, she was played by Chinese movie star and muscian, Fan Bingbing.
In the Fox series, a press release from Marvel Television describes the new version of Blink as possessing a naturally strong exuberance that has "taken a hit after a sudden and traumatic upheaval of her life. As she adjusts to the new people and places that are suddenly 'home,' Clarice is slowly becoming herself again."
Chung is no stranger to appearing in recast comic book roles, having previously taken over the part of Miho in Robert Rodriguez and Frank Miller's belated Sin City: A Dame ot Kill For sequel. She's also provided the voice for Gogo Tomago in Disney's Big Hero 6 and appeared as Valerie Vale on Fox's Gotham TV series. She's also been in Sucker Punch, The Hangover sequels, and played Mulan on ABC's Once Upon a Time.
Entertainment Weekly broke the news that Blair Redford (Switched at Birth) will play someone named "Sam" (don't be surprised if this isn't the character's actual name) who is described as "the strong-headed Native American leader of the underground network."
That whole "strong-headed" thing makes us wonder if he might be playing John Proudstar, known by his mutant codename of Thunderbird, and one of the founding members of the "new" X-Men of the early '70s. His brother, James "Warpath" Proudstar briefly appeared in X-Men: Days of Future Past. This is just speculation, though, and we probably won't learn more until May when Fox gives this an official series order.