News
Will The Gifted Season 3 Happen?
With Disney and Fox merging, what might the potential future of The Gifted Season 3 look like?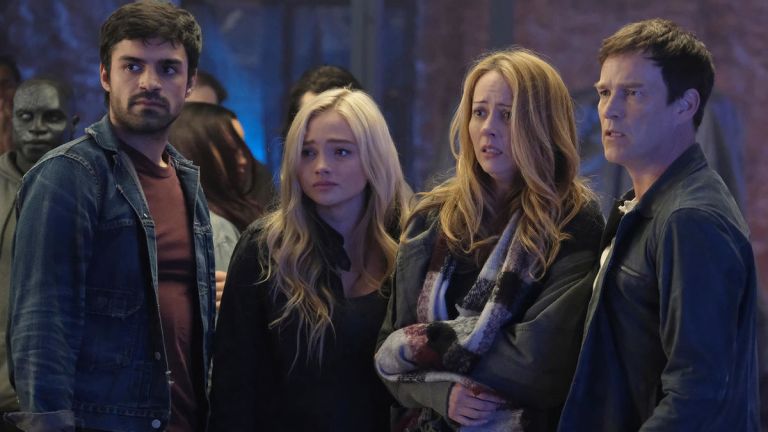 The Gifted wraps up Season 2 of its run tonight, but where does it stand after that? With the upcoming launch of Disney's subscription streaming service, Disney+, the fate of every Marvel TV show that airs anywhere else is up in the air—especially following the cancellation of Netflix's Marvel TV shows. Will there be a The Gifted Season 3?
Ratings for The Gifted Season 1 were modest, and they have fallen further in Season 2, suggesting a renewal is not a given. Add in the uncertainty that is the future of every Marvel TV right now, and a Season 3 is far from guaranteed… at least on broadcast TV
Talking to Slash Film at the TCA presentations earlier this month, The Gifted showrunner Matt Nix said of a potential The Gifted Season 3: "I don't anticipate a 22 episode season on broadcast but I'd love to be wrong."
Does that mean that The Gifted could continue on in some other format? Nix continued: "Yeah, the bottom line is these days, especially with the Disney merger and everything, there are creative versions of the ways shows come back and I think hopefully we're one of those shows."
Unlike Netflix, Fox will be under the Disney umbrella following the Disney-Fox merger, as Marvel is also owned by Disney. When the merger was first announced, it was almost immediately noted that, for better or worse, the deal would bring the X-Men screen rights back under the same corporate umbrella as most of the other Marvel property rights.
"We do find ourselves in a sort of odd position in being a show that was co-produced by two different companies that under this merger would now be the same company. So, that's good," Nix told ComicBook.com in January. "The thing that would really change our lives and really change the show a lot would have been if Marvel wasn't involved, you know what I mean?"
Nix continued….
The fact is Jeph Loeb is an executive producer on the show. We talk to Jeph Loeb all the time. He's weighing in. So under a merger, barring lots of executive changes or something, we're talking to the same set of people, only they have a slightly different role in the corporate structure. For us anyway, we're already pretty much doing things in a Marvel way.
Nix told Slash Film that, if The Gifted does come back, it might be "in some creative way," as "some partnership," adding that there is a loyal fanbase for the X-Men TV show.
"Fans of The Gifted are big fans of The Gifted," Nix said. "We have a solid fan base and it's a little small for the broadcast networks. But we do well on streaming so there may be, my hope is that there's something to work out in that realm."
What would a potential The Gifted Season 3 look like? Well, Nix told Slash Film that a third season "would be informed by the ideas in Days of Future Past," so there's some incentive.
More news on a potential The Gifted Season 3 as we hear it.
Kayti Burt is a staff editor covering books, TV, movies, and fan culture at Den of Geek. Read more of her work here or follow her on Twitter @kaytiburt.