News
The Gang's All Here: Superstar Voice Actors Team-up For Animated Comedy
Voice actors for characters such as Batman, Wolverine, and Raphael are on the roster.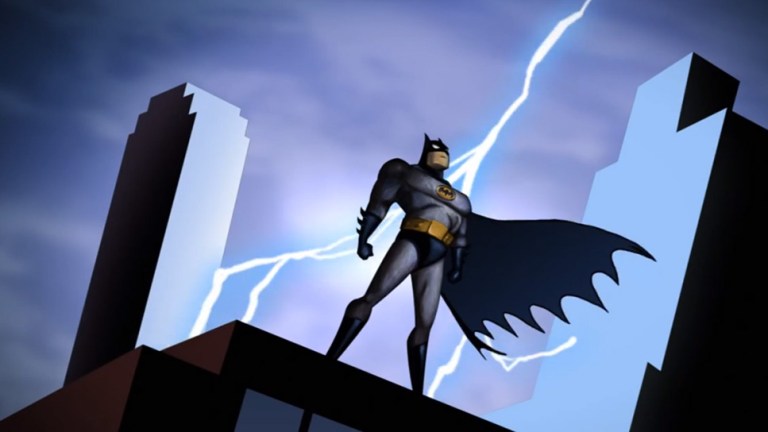 What project can bring together members of the Justice League, X-Men, and the Ninja Turtles? An original animated series titled The Gang's All Here featuring longtime voice actors Kevin Conroy (Batman), Cal Dodd (Wolverine), and Rob Paulsen (Raphael.) Andrea Romano is on board to direct it.
The Gang's All Here, according to The Hollywood Reporter, centers on "an animal cast of actors as they star in their own films and navigate the pitfalls of the entertainment industry." The series will target both adults and younger viewers.
Conray will be voicing two animals on the show, a bookworm bear named Frances, who is described as a sophisticated Frasier Crane-esque character, and a superhero dog named Barkley. Paulsen will voice Patches, a warthog with a Christopher Walken-esque voice. Dodd is lending his voice to a gruff pig commando called Sargent Snout, an action star who is reminiscent of a 1980s Sylvester Stallone, and an unnamed chartacer who is literally a wolverine.
Romano's even getting in on the acting side and will voice Meryl, a feline sidekick to Conroy's super dog Barkley.
The project came about thanks Byron Burton, an up-and-coming screenwriter, pitching Paulsen the idea at a fan convention. Paulsen liked the pitch and was suprrised how much work Burton did in getting the series as far as it has. In an uncommon move for a developing animated series, The Gang's All Here is being developed as a package deal with the actors and a director attached before selling it.
"It's certainly unique for me, because it's getting involved with the creative people earlier as the package is being put together," says Conroy.
"Early on when I was calling people and trying to get credits in the industry, I felt like they would be doing me my favor, and now I feel like it's more of a mutually beneficial situation," says Burton. 
The fact all of these actors are brought together and Romano might be coming out of retirement speaks to just how special this project could be. Stay tuned for more information!