News
The Fourth Wall Podcast: Ryan Shore of Star Wars Forces of Destiny and Galaxy of Adventures
Composer Ryan Shore broke through the fourth wall to talk to us about scoring for Star Wars Forces of Destiny and Galaxy of Adventures.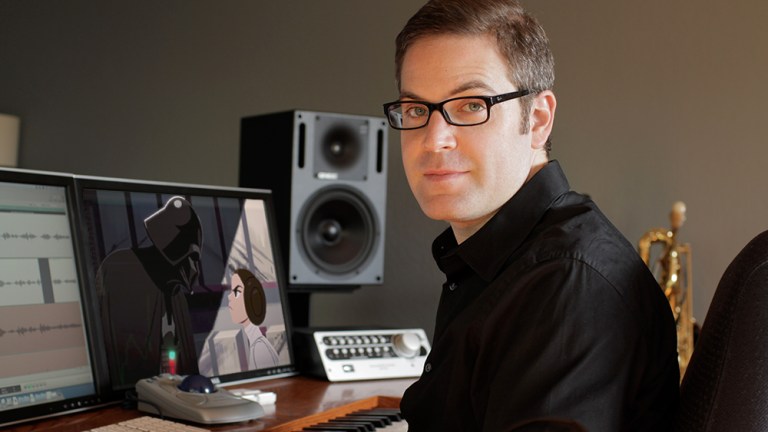 The Fourth Wall podcast specializes in allowing creative voices from behind the scenes of everyone's favorite TV shows, movies, books, and games to speak directly to our audience, and this episode brings us two-time Emmy and Grammy-nominated composer Ryan Shore, the music expert tasked with weaving John Williams' classic Star Wars score with his own orchestration in Star Wars Galaxy of Adventures as well as designing the original music behind Star Wars Forces of Destiny.
"In Forces of Destiny I was really given a lot of leeway on how to score them," Shore told our Star Wars reporter, Megan Crouse. "Because I was just starting everything from scratch it really gave me the opportunity to blue sky the episodes. I find Galaxy of Adventures to bring its own set of challenges because we're trying to utilize the John Williams original recordings."
Both animated series share Disney's clear vision of bringing Star Wars to a younger audience, especially on their Disney.com website, but no matter who's watching the show, the music has to evoke the feeling of the saga movies. "I loved scoring all of it," Shore said. "Every time they would send a new episode it was like 'Yes! I get to write for that character!'" The series came with a lot of variety, from Princess Leia's iconic theme to new music for Sequel Trilogy characters like Maz Kanata. It also features a lot of different tones, from serious and action-packed to more comedic and light episodes."
Further Reading: Star Wars Resistance Trailer, Cast, Release Date, and News
There's much more discussion of Shore's process when composing the music, including some interesting explanations for how he places virtual instruments to match John Williams' original orchestra positioning. It's exactly the kind of behind-the-scenes goodness we love to explore on The Fourth Wall. Be sure to subscribe wherever you get your podcasts so that you never miss an episode, or simply listen below.
Subscribe: Apple Podcasts | Spotify | Sticher | Acast | RSS
Megan Crouse writes about Star Wars and pop culture for StarWars.com, Star Wars Insider, and Den of Geek. Read more of her work here. Find her on Twitter @blogfullofwords. Michael Ahr is a writer, reviewer, and podcaster here at Den of Geek; you can check out his work here or follow him on Twitter (@mikescifi).