News
The Fosters To End After Season 5, Spin-Off Ordered
The spin-off will feature Mariana and Callie as young adults living in Los Angeles.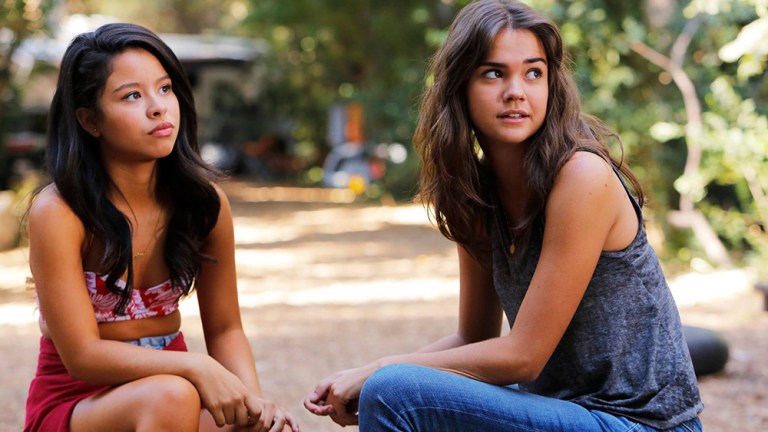 It's the end of one era and the beginning of another for The Fosters, Freeform's critically-acclaimed family drama. According to Deadline, the series will end following its fifth season with a three-episode finale event before continuing on in another form: a spin-off featuring sister characters Callie (Maia Mitchell) and Mariana (Cierra Ramirez).
The as-of-yet-unnamed spin-off has been given a 13-episode order and will include a time jump that sees Callie and Mariana a few years older and living together in Los Angeles as they "embark on the next phase of their young lives." Callie will continue to do her social work, while Mariana will work in the tech world. Through their shared, yet disparate experiences, they will explore different sides of the city—i.e. the richest parts and the most vulnerable.
According to the Deadline article, Ramirez and Mitchell could be joined by a third, younger member of the Fosters cast. My money is on David Lambert's Brandon, but I want it to be Hayden Byerly's Jude. Characters from the original series, including Teri Polo's Stef and Sherri Saum's Lena, aka the parents, will most likely make appearances on the spin-off, which will be helmed by creators Peter Paige and Bradley Bredeweg, as well as Joanna Johnson.
Before the spin-off can happen, however, The Fosters will hopefully get the send-off it deserves. Season 5B premieres on January 9th and will run for 10 episodes. The three-part summer event will introduce the spin-off series, as well as wrap up the story of Stef and Lena's family.