News
The Flash Season 6 Reveals New Suit
Barry Allen will have a new costume when The Flash season 6 arrives in October.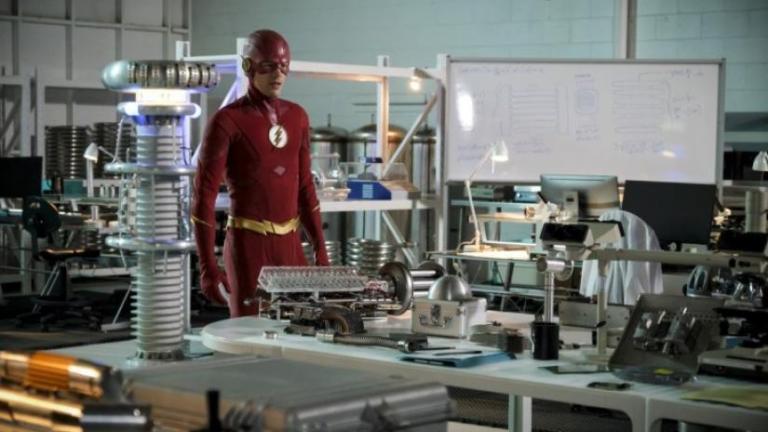 OK, so almost nobody really liked The Flash costume last year. Despite trading the leather look for something a little more hi-tech, a little more brightly colored, and one that emphasized the slim, runner's silhouette that so defined Carmine Infantino's early Flash comics, most agreed that there was something just a little bit off about the final effect. Most of that problem seemed to come from the headgear, which eliminated the chinstrap which helped to give the cowl a more symmetrical look, and the effect was occasionally that it made Barry's head appear a little too big for his body.
To be perfectly clear, I rather liked that suit, the weirdness of the cowl aside. But it was very much a point of contention among fans throughout the season. Well, you spoke and the Arrowverse listened, because Barry Allen will have a new costume when The Flash season 6 gets here in October.
Grant Gustin assured fans at The Flash season 6 panel at SDCC that the new Flash suit is "pretty dang cool." After acknowledging that the suit last year wasn't anyone's favorite, he says that tweaks have been made to it this year that should make fans much happier. "It's the closest it's ever been to looking like the suit from the comics," Gustin said. 
TV Line revealed the first look at Barry's new suit, and while it isn't drastically different, that cowl is vastly improved. The return of the chinstrap definitely helps a lot of the issues that fans had with the overall effect. Check it out…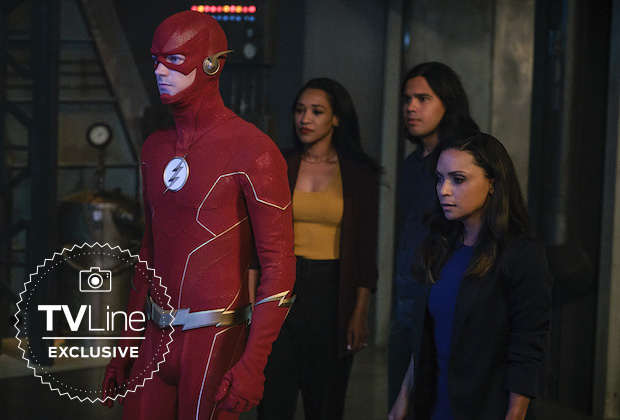 So then the question is, what will cause Barry to make the change to a new Flash suit? Will it be during a battle with new villain Bloodwork? Could it be something that happens leading to the events of Crisis on Infinite Earths? We'll find out when The Flash season 6 premieres on Oct. 8.
Mike Cecchini is the Editor in Chief of Den of Geek. You can read more of his work here. Follow him on Twitter @wayoutstuff.