News
The Flash Season 5 Casts Rag Doll
The Flash Season 5 has added an actual contortionist to play DC villain, Rag Doll.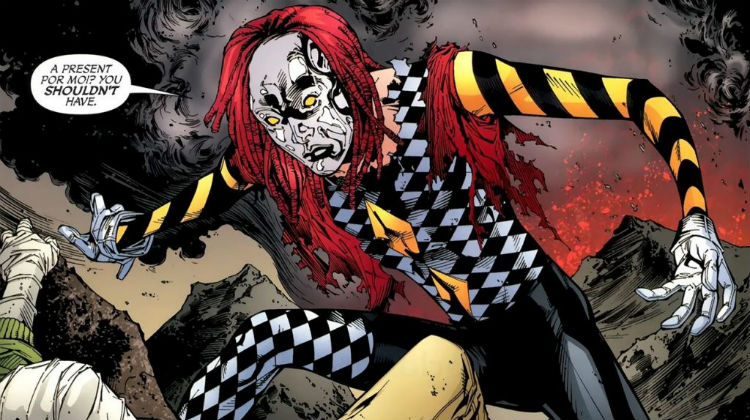 The Rag Doll is coming to The Flash Season 5. TV Insider broke the news that contortionist Troy James will play Peter Merkel, the creepy, flexible DC villain in an upcoming episode.
It makes sense that Rag Doll is being introduced to the Arrowverse on The Flash, as he was originally a Jay Garrick villain.  It's pretty likely that Rag Doll will only be a villain of the week, and not a recurring threat. Maybe he'll be an acolyte of the season's big baddie, Cicada (played by Chris Klein). There have been several incarnations of the Rag Doll in DC history, but it's likely that the one we'll meet on The Flash is some combination of Peter Merkel and Peter Merkel, Jr. The best story about the original Rag Doll (who first appeared in 1942's Flash Comics #36) didn't come until 1995's Starman #11 by James Robinson and Tony Harris, a story that told of the JSA's final battle with the villain. That version of the character was a carnival contortionist who turned to crime, before he assembled a bloodthirsty cult (you can see how this might tie into Cicada) in his later years.
But the character lived his best life when Peter Merkel Jr. was introduced as a regular character in Gail Simone's brilliant Secret Six comic. In an attempt to please his dad, the younger Rag Doll underwent countless surgeries to mimic his dad's abilities. As you can imagine, he isn't the most stable guy and was often used for grotesque comic relief in addition to his more disturbing qualities. But since Secret Six was always kind of adjacent to the Suicide Squad corner of the DC Universe, and since Arrow has flirted with multiple Squad-related characters (not to mention the Squad itself) throughout its run, I will live in eternal hope that maybe, just maybe, we'll get to see some version of the Secret Six on one of these shows, complete with Rag Doll's weirdness.
I'm not holding my breath, though. Right now, the closest we've come to that flavor was the recent (excellent) Suicide Squad: Hell To Pay animated movie. Ah, but I digress…
Anyway, Troy James will make his debut as Rag Doll on the fifth episode of The Flash Season 5. Expect that to air in November. And feel free to check out Mr. James' real life Rag Doll abilities…
Mike Cecchini is the Editor in Chief of Den of Geek. You can read more of his work here. Follow him on Twitter @wayoutstuff.
Read the latest Den of Geek Special Edition Magazine Here!