News
The Flash Executive Producer on What Season 3 Should Have Done Differently
The Flash executive producer Todd Helbing spoke about the one thing he would change about the show's third season.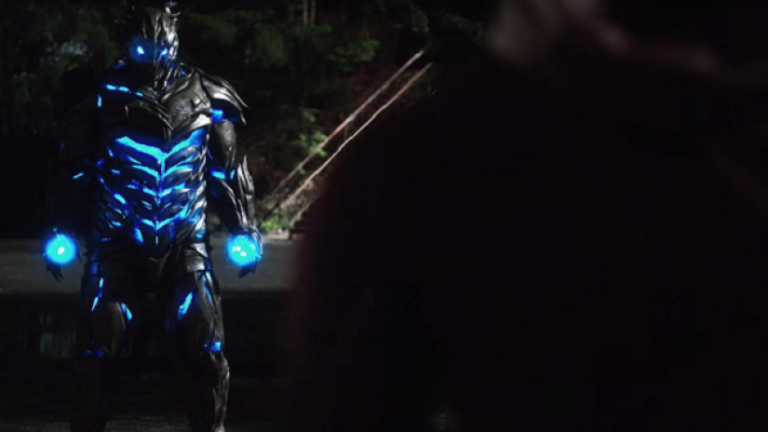 This article contains spoilers for The Flash Season 3.
The Flash Season 3 revealed a key event halfway through the season, with the rest of the episodes spent on building up to it and the team trying to prevent it. Depending on who you ask, this was either a masterful exercise in spinning narrative plates (I think it was handled quite well), or it went on a little too long. From a story standpoint, it was the most ambitious thing the show has yet attempted, and it did it while balancing the larger mystery surrounding Savitar's identity.
Still, it took the team to some darker places than usual, and that was one theme the cast and crew kept coming back to throughout our talks with them at SDCC. You can expect a little bit of a change for The Flash Season 4, though.
"I think we've all had our fill of time travel for a bit. It's confusing and hard to tell those stories," executive producer Todd Helbing told us at San Diego Comic-Con. "It got pretty dark last year, and that's about as dark as we want to go with this show, so we're going to dial it a little bit back to season 1 and have The Flash enjoy being The Flash." 
But then Mr. Helbing got into specifics about why this story in particular was so difficult, and if he could go back in time (without creating his own Flashpoint) what he would change about it all. For one thing, Helbing pointed out that showing the apparent murder of Iris West so early in the process made the tension and mystery hard to sustain over the second half of the season.
"One thing we probably would have changed would have been to reveal Savitar a little bit earlier, especially since Grant is so amazing with his evil, future version of himself," Helbing said. "It became tricky but I'm certainly proud of what we did last season."
The Flash Season 3 arrives on Blu-ray and DVD September 5. The Flash Season 4 premieres on October 10. 
Read and download the full Den of Geek SDCC Special Edition magazine here!