News
The Flash Exclusive: What is DeVoe's True Weakness?
In this exclusive clip from tonight's The Flash, DeVoe's weaknesses begin to show...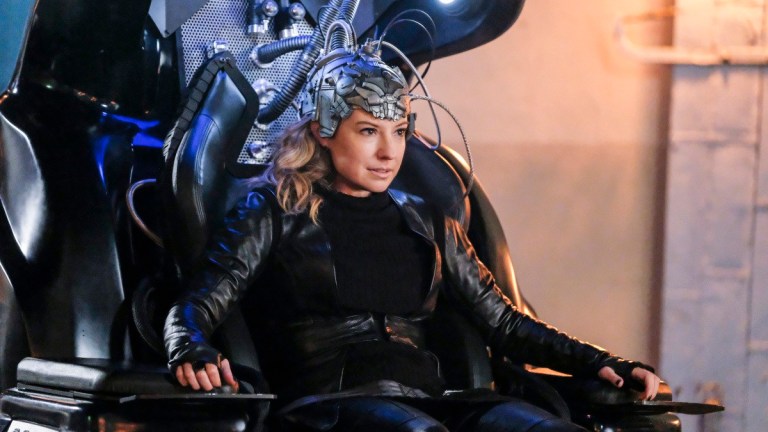 The Flash is back tonight following a brief hiatus and Den of Geek has an exclusive clip from the episode!
In it, we see Clifford DeVoe (now in Becky Sharpe's body) berating his wife and partner Marlize. It seems DeVoe's latest body was seriously drained in an attack from Subject 9, a new meta with serious sonic powers that The Thinker appears to be vulnerable to. In the synopsis for the episode, which is also titled "Subject 9," we learn that Barry will be crossing paths with this powerful woman "whose abilities could help him in hs battle with DeVoe."
Based on DeVoe's frustrated reactions in the clip below, this new meta could be the key to stopping DeVoe…
But will the key to stopping The Thinker really come from outside of Team Flash? And will it be from something as simple as sonic powers? For me, the true hint in this scene lies not in DeVoe's sonic weakness, but rather the rising tensions between him and his wife.
Team Flash's biggest strength is the fact that they are a family. They care about and support one another, no matter what. The more bodies DeVoe jumps through, the farther from Marlize he seems to become. If he continues down this path, DeVoe won't have to worry about losing to Team Flash; it could be Marlize that brings about his downfall.
In the previous episode, we saw DeVoe use The Weeper's tears to convince Marlize to continue on with the plan and their relationship amidst her doubts. Actress Kim Engelbrecht, who plays Marlize, recently spoke to TVLine about her character's wavering commitment to the mission…
The tears are actually necessary, because I think Marlize would otherwise completely pull out of the whole grand scheme. If [Becky] wasnt using the tears, I don't think Marlize would stick around for too long. I'm interested to see how far he goes.
We are, too.
"Subject 9" airs tonight at 8 pm on the CW.