News
The fall of Channel 4 ?
A new report has suggested that Channel 4's distinction is no more, and it should merge with Five instead. So how have we come to this?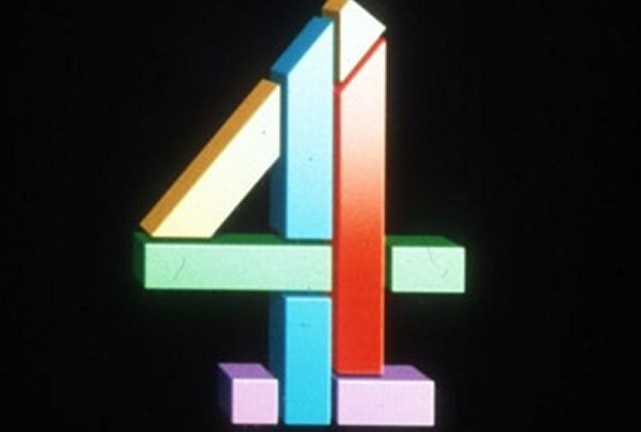 Channel 4 is "no longer unique". That is, according to the Financial Times, what a report from communications minister Lord Carter will say when it's published on the 26th of January. The document will also propose that the station be merged into a "wider entity" with Channel Five – a move which C4 chief executive Andy Duncan has rightly compared to mixing "oil and water".
There was once a time when Channel 4 was unique; for the golden decade following its inception in 1982, the station quickly established itself as the most daring, inventive and experimental broadcasting company in British television. Its eccentric range of arts documentaries, foreign films and anarchic youth programmes immediately set it apart from its more established rivals; chaotic live music show The Tube brought bands as diverse as Frankie Goes To Hollywood, Killing Joke and R.E.M to our screens, as well as launching the television career of Jools Holland (whose unfortunate "groovy fuckers" outburst contributed to The Tube's demise in 1987).
No other channel would have dared screen the surreal antics of Vic Reeves, commission animation like The Snowman, or devote entire late nights to mucky 'Red Triangle' foreign art-house films. Not all of C4's output worked (The Tube's ill-fated successor, Club X was a costly example), but when it did – Nick Broomfield's documentary The Leader, His Driver and the Driver's Wife, and later Matthew Collings' brilliant series This Is Modern Art, for example – the results spoke for themselves.
Channel 4's contribution to film shouldn't be forgotten, either – Withnail and I, Trainspotting and The Madness of King George were all partially financed by the station.
By 1993, things began to change. The Channel Four Television Corporation, as it was then renamed, began to fill its schedule with television imports from the US – most notably Friends and ER. The channel changed beyond all recognition in the years that followed: the late night showings of Czech animation, old Godzilla movies and Daily Mail-baiting programming (that earned chief executive Michael Grade the flattering title "pornographer-in-chief" from columnist Paul Johnson) were no more.
2000 saw the appearance of the ground breaking Big Brother – a show that proved to be the catalyst for C4's transformation from quirky pioneers to corporate ratings chasers. It's hard to believe now, but Big Brother was really born out of the creative daring that bought earlier shows like The Tube; originally billed as a kind of psychological experiment, it helped (alongside the BBC's barely-remembered Living Soap, itself inspired by MTV's Real World) to establish the entire reality show format as we now know it.
With unexpectedly high ratings of around 4.5 million, C4 realised that it had discovered an untapped voyeuristic appetite in its audience, and Big Brother has dominated the station's schedules ever since – in 2006, the show and its various spin-offs amounted to a staggering 547 hours of air time.
And while shows such as Shameless or the excellent Peep Show reveal glimmers of Channel 4's waggish past, they're relatively insignificant when compared to the hours of endlessly repeated American sitcoms and dramas, property development programmes or leery reality shows like Wife Swap.
In 2004 Kevin Lygo, C4's director of television, issued a mission statement for the year ahead: "Our strategy in 2004/5 focuses on our reputation for diversity, innovation and nonconformity," it read. "Our mission is to Do It First, Make Trouble, and Inspire Change." Its programming in recent years – with the blandly middle-class pondering house purchases as entertainment – makes these words sound rather hollow.
In chasing the audience figures, and the revenues that resulted in the few brief years before the internet changed everything, Channel 4 lost sight of what it once was; 'Make Trouble' may have been the motto, but 'make money' ultimately became the purpose.
Countdown was the first programme to air when Channel 4 began broadcasting in 1982. Despite the sad loss of Richard Whiteley (and the million-pounds-a-year calculator Carol Vorderman), the show's beige, family friendly format has barely changed in over twenty-six years. If the proposed C4/Channel Five merger goes ahead, it may be the only survivor from the station's halcyon years.
20 January 2009