News
The Falcon and The Winter Soldier: Daniel Bruhl's Zemo Revealed in Mask
Images have arrived of Daniel Bruhl's return as Zemo, as teased during a memorable Comic-Con panel moment.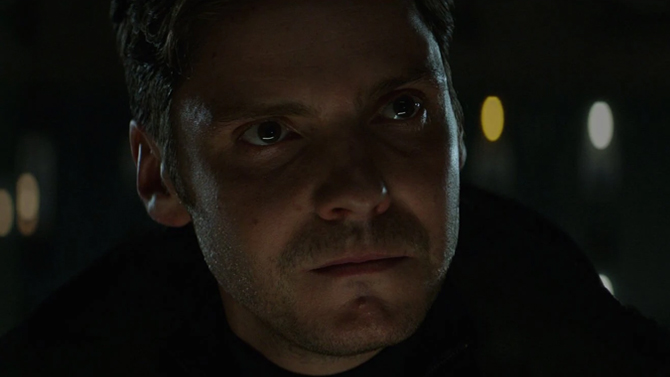 The Falcon and the Winter Soldier is spearheading the Marvel Cinematic Universe's new wave of streaming serial content on imminently-launching platform Disney+, with Anthony Mackie and Sebastian Stan back in their respective roles as the eponymous heroes and friends of Captain America. However, the show's Comic-Con panel showcased a potent tease, the return of film villain Zemo, as played by Daniel Brühl, who, thanks to some freshly-released photos, is looking more comic-inspired than ever!
The first look at Daniel Brühl's role reprisal as Zemo (finally) in mask-wearing glory has surfaced for the general public, courtesy of the actor himself, with a duo of Instagram images. The images – accompanied by the caption, ""Longing, Rusted, Seventeen, Daybreak, Furnace, Nine, Benign, Homecoming, One, Freight Car. Zemo is getting ready" – show Zemo's new bearded look, and, most notably, his heretofore-missing accessory, Baron Zemo's iconic purple mask!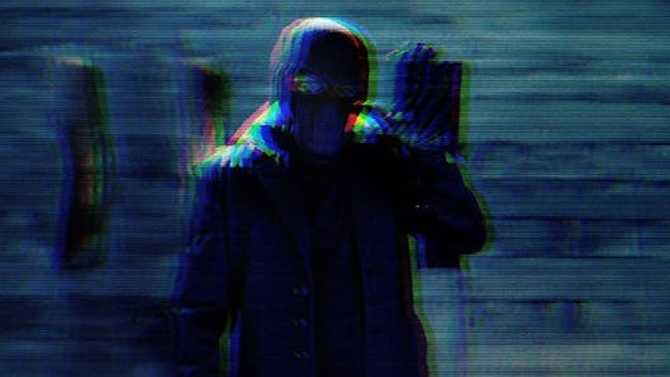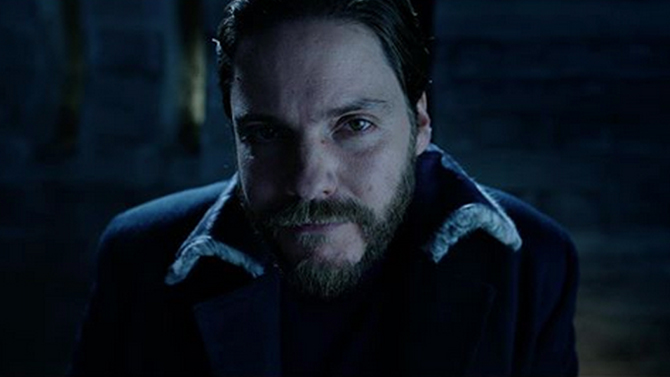 The images in question were taken from a video teasing the Zemo's The Falcon and the Winter Soldier return, which was used to abruptly interrupt Marvel Studios' Phase 4 panel, held on Saturday night, July 20. Upon making the aforementioned reveal, Brühl's Zemo also delivered an ominous message, stating:
"I can't imagine what you all must be thinking. A villain seizes control of the panel and you expect me to threaten some unspeakable act of violence." He added, "I simply wanted to say hello to some old friends. Gentlemen, I'll be seeing you very soon."
The Zemo character has a long and complex history in the annals of Marvel Comics as Baron Helmut Zemo, in which he underwent quite a diverse arc as the mask-wearing second-generation offspring of Cap's former World War II Nazi scientist nemesis; one to which the Marvel Cinematic Universe did not generally adhere with Brühl's Zemo, as he appeared in 2016's Captain America: Civil War.
Further Reading: Captain America: Civil War – Who is Zemo?
Indeed, Zemo (as depicted in the film,) was an elusive orchestrator who framed Bucky/Winter Soldier for an explosive terrorist attack that claimed the life of Wakanda's King T'Chaka (John Kani); an act that set into motion the film's depicted ideological divisions amongst the heroes. While T'Chaka's son and Black Panther heir, T'Challa (Chadwick Boseman), intended to extract violent vengeance on Zemo, he eventually stayed his hand, upon learning that Zemo's actions were made in similar vengeance-seeking fashion after the death of his family during the events of Avengers: Age of Ultron, in which the country of Sokovia was devastated.
Despite the differences between the comic and MCU depictions, the teased footage of Zemo's return on The Falcon and the Winter Soldier seems to signal that his sinister machinations have not stopped, despite the mercy he was shown. Yet, with the platform of a television series, MCU Zemo could have plenty of space on which to undergo more comic-inspired arcs, like the formation of the new Masters of Evil (his father's group of supervillains,) or his disingenuous gallivanting as a superhero, called Citizen V, which eventually evolved to an earnest attempt to operate on the side of good, with the formation of anti-hero team Thunderbolts.
The Falcon and the Winter Soldier will premiere on Disney+ this fall on a date to be revealed.
Read and download the Den of Geek SDCC 2019 Special Edition Magazine right here!
Joseph Baxter is a contributor for Den of Geek and Syfy Wire. You can find his work here. Follow him on Twitter @josbaxter.