News
The Expanse Season 2: First Images of New and Returning Cast
As The Expanse season 2 continues production, images from the episodes to come entice viewers with new cast and new looks.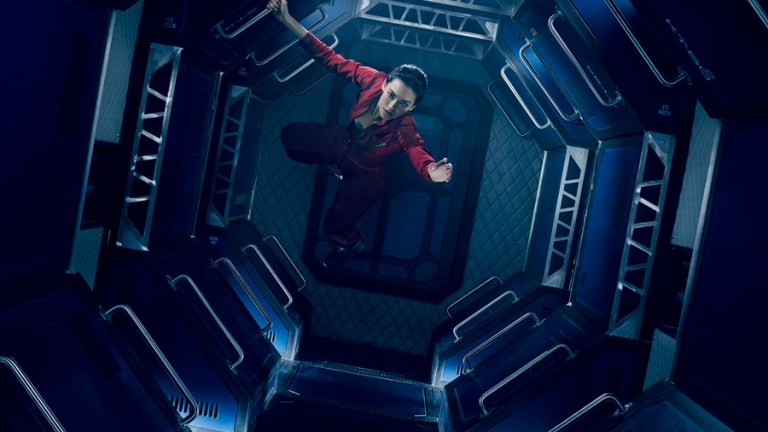 The Expanse on Syfy is filled with a wealth of cultural potential as season 1 explored the differences and prejudices between Earthers, Belters, and Martians, and next season the strength of the Mars Navy will be taking center stage as Frankie Adams embodies the much beloved soldier, Bobbie Draper, from the second James S.A. Corey novel, Caliban's War.
Entertainment Weekly shared an exclusive look of some of the cast aboard the Rocinante, and Thomas Jane's Detective Miller is looking a little scruffy. With the crew fleeing the tragedy at Eros, it looks like they will need to work with their new ally to decipher the conspiracy behind the release of a deadly contagion… or whatever it is.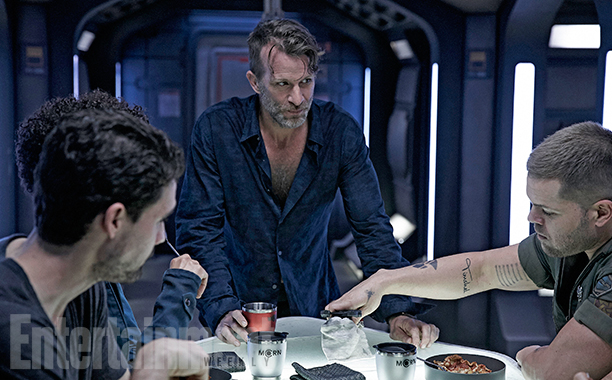 There were also some very enticing photos of Gunnery Sergeant Roberta "Bobbie" Draper in her beloved power suit, and the strength of the character in and out of armor is clearly evident. Frankie Adams is perfect for the role as a New Zealand actress and amateur boxer of Samoan descent, a cultural heritage that is well-suited for the character of Bobbie, who is written as a Polynesian and quite strong.
The Expanse showrunner Naren Shankar said the choice was obvious. "When [co-author] Ty Franck saw the first casting tape on her, he said, 'That's her, that's her,' right away. She's a professional boxer, as well as being a model and so she had the physicality and a very interesting, unusual kind of face you rarely see on television. She's awesome and we couldn't be more delighted to have her on the show."
Take a look at the images below and try to resist the inevitable impatience for The Expanse season 2 to arrive. The series returns to Syfy in 2017.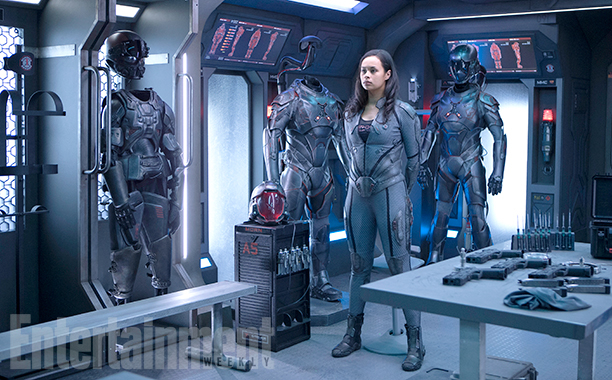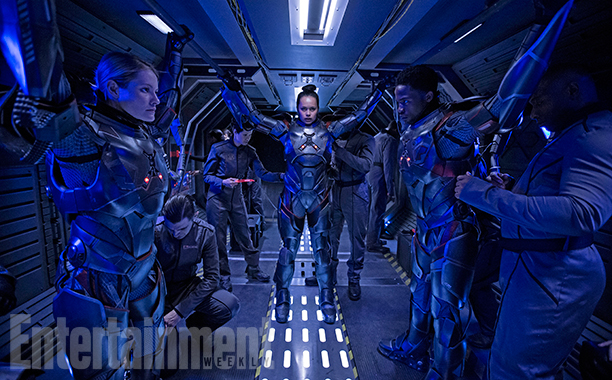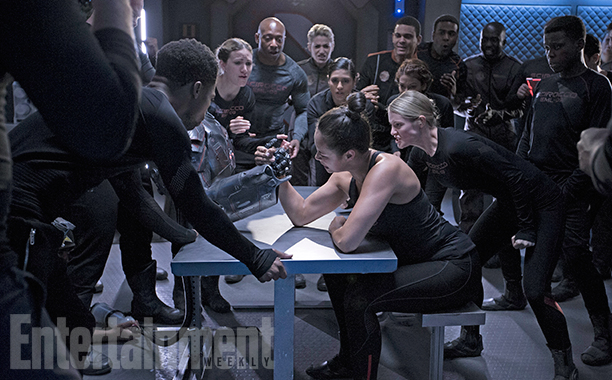 [SOURCE: EW]