News
The Eddy: Netflix Nabs TV Series From La La Land's Damien Chazelle
Damien Chazelle, Oscar-winning director of La La Land, is developing Netflix musical drama TV series The Eddy.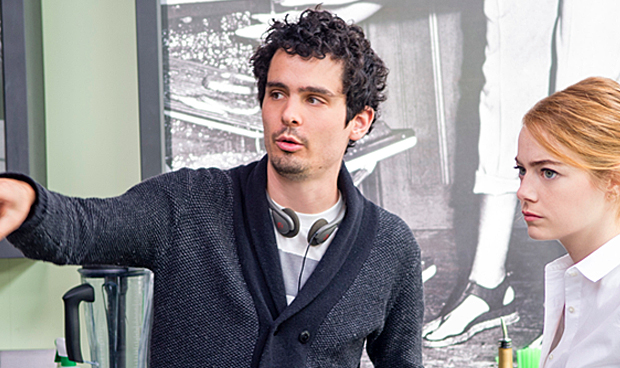 The sudden success of director/writer Damien Chazelle is one of the more intriguing industry stories to come about in quite a while. Months after his studio musical throwback La La Land became the toast of the awards circuit and made him the youngest to win the Best Director Oscar at age 32, Chazelle plans a jump to television, specifically, Netflix, with musical series called The Eddy.
Netflix has just announced its acquisition of The Eddy, which will manifest as an 8-episode musical drama series exclusive to the streaming service. The project first blipped the trade radar, as reported by THR, back in April and Netflix confirms that Chazelle will serve as executive producer for the entire run and direct two episodes. Like the celebrated La La Land, The Eddy will maintain an old-school musical approach to a contemporary setting, this time in multicultural Paris, sporting dialogue in English, French and Arabic, with a story centered on a (presumably titular) nightclub and the chaos of the volatile City of Lights that engulfs the club's owner and house band. As Chazelle expresses in a statement:
"I've always dreamed of shooting in Paris, so I'm doubly excited to be teaming up with Jack, Glen and Alan on this story, and thrilled that we have found a home for it at Netflix."
Chazelle, and the other unnamed director(s), will work off a script by English screenwriter Jack Thorne, who, besides TV series such as The Last Panthers, National Treasure, Glue and Skins, wrote the hit franchise-continuing stage play Harry Potter and the Cursed Child, based off a story from creator J.K. Rowling and John Tiffany. He's also attached to the Star Wars: Episode IX script and the long-attempted screenplay for DC/Vertigo's The Sandman. Also attached as executive producers are Glen Ballard – famed Grammy-winning music producer of 1995's Alanis Morissette "Jagged Little Pill" fame – and Alan Poul of HBO drama Six Feet Under.
With the industry still basking in the La La Land afterglow, Chazelle's choice to take on a television project is intriguing, though hardly unprecedented, given the medium's elevated prestige in the peak television era. Indeed, we have seen Barry Jenkins, director of Moonlight – the movie that (after some award show awkwardness,) beat La La Land for this year's top Oscar prize – also make a TV jump with Amazon's Underground Railroad and other awards circuit-acknowledged heavyweight helmers such as David O. Russel and Nicolas Winding Refn emulating the habits of blockbuster visionaries like J.J. Abrams of hopping mediums. Thus, Chazelle is in good company.
However, it will be a while until Chazelle turns his attention to The Eddy, since he's currently prepping an ambitious biopic effort called First Man, which will quickly reunite him with his La La Land co-headliner Ryan Gosling, who will play the historically significant role of Neil A. Armstrong. The film will dramatize the travails that lead him towards joining NASA's Apollo 11 mission and becoming the first man to walk on the moon; a monumental moment broadcasted on television on July 20, 1969. First Man is scheduled to make its own landing at theaters on October 12, 2018.
The Eddy, on the other hand, may have just procured a home with Netflix, but a release date has not been set with production set to commence in France sometime soon.
Read and download the full Den of Geek Special Edition magazine here!