News
The Dragon Prince Season 3: Release Date, Trailer, Cast, and News
Fear not, The Dragon Prince fans! The fantasy series will be back on Netflix for The Dragon Prince season 3.
After the big finale of season two, The Dragon Prince fans were left breathless. What's coming next? The main group of character is split up. More dragons! An evil(?) sparkly elf man! Fear not fans, The Dragon Prince season 3 is happening!
The Dragon Prince Season 3 Trailer
It's here, it's finally here! The Dragon Prince season 3 trailer gives fans new looks at all their favorite characters and some truly awe inspiring visuals.
The Dragon Prince Season 3 Release Date
The Dragon Prince season 3 wil arrive on November 22, 2019. Netflix made the announcement during the show's NYCC 2019 appearance. It also had a neat poster to share. 
We've got another new poster here to!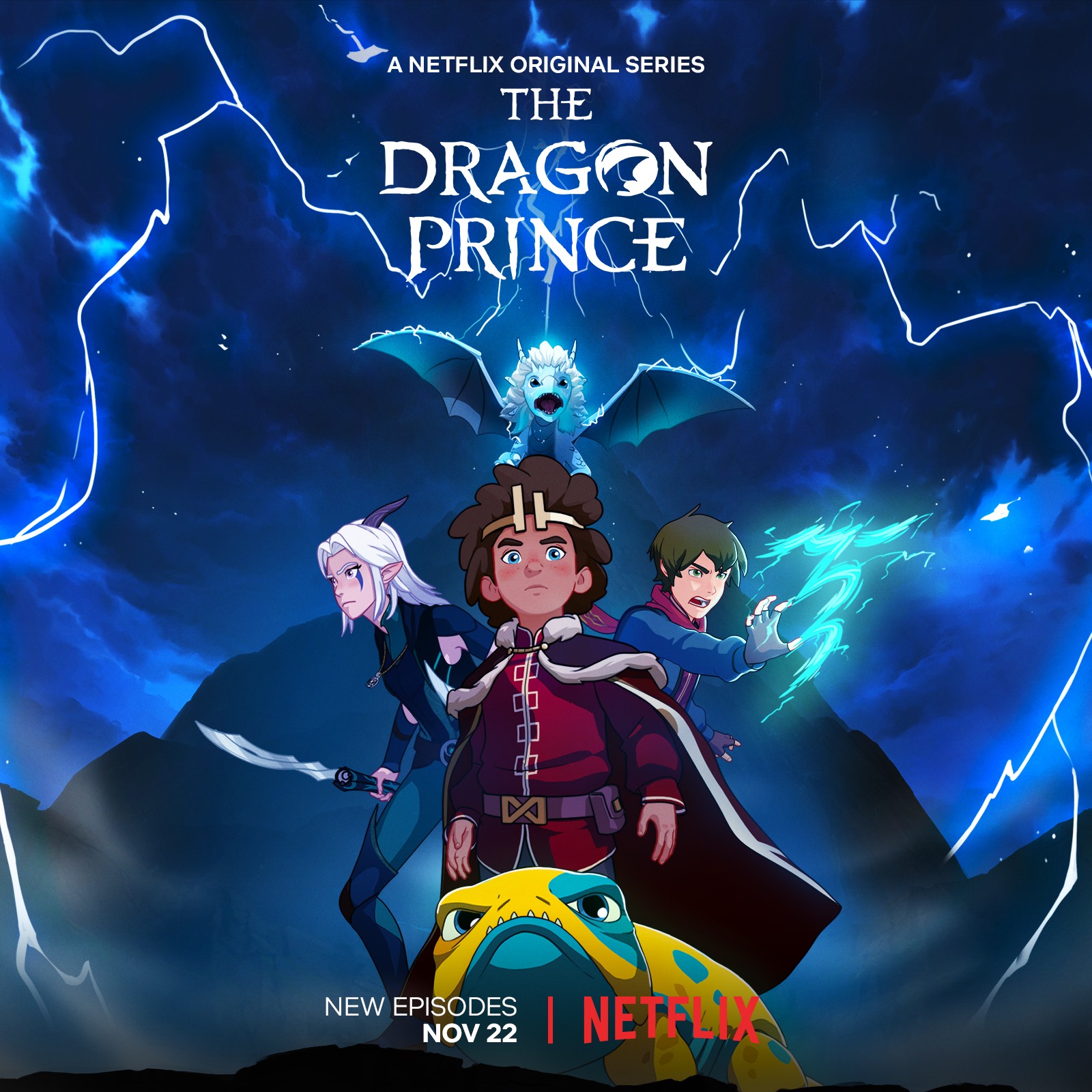 You know what everyone loves? More posters! Here's another!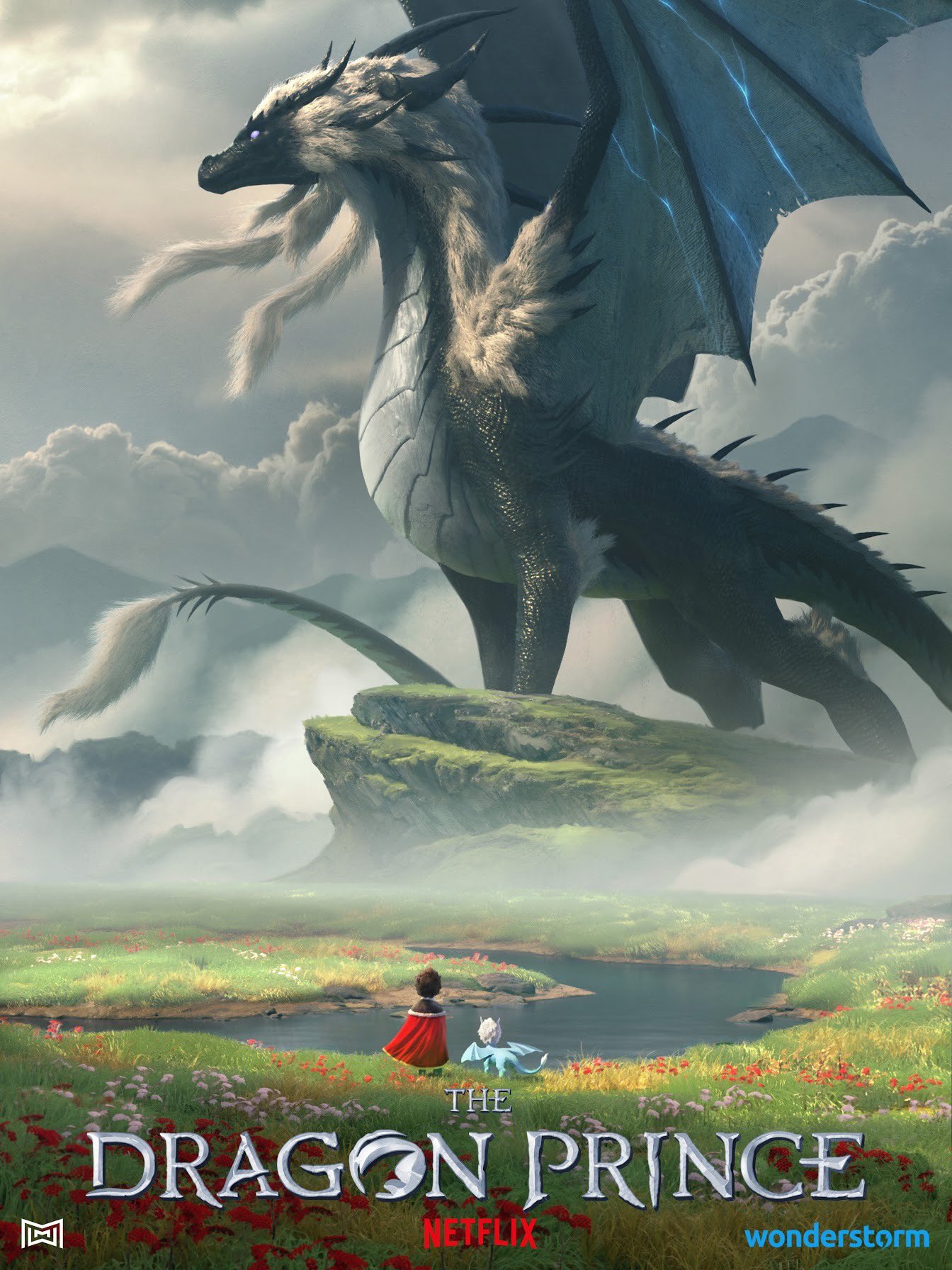 The Dragon Prince Season 3 Story
During the SDCC 2019 panel, we learned a few details about season 3 of The Dragon Prince season 3.
-It was revealed that The Dragon Prince series would encompass three "books" of Moon, Sky, and Sun. There will be a sequel series entitled The Dragon Prince: (Name Witheld) following that. No, it's not actually titled Name Witheld, that's just to hide the actual title. It will start with book Earth, followed by a second untitled book. That series will then be followed by another series (not named) that will also have two books. Executive producer Aaron Ehasz said fans have to create the demand to ensure the entire story gets told.
– In a discussion of the timeline of the whole universe, they mentioned the Modern Era (where the show is set) was also called "The Return of Aaravos."
– Wonderstorm announced a partnership with Scholastic books, which includes the publication of a guide book, a graphic novel, and core novels that tell the main story of the series with additional details. The guide book will include elves we haven't seen, a new arch dragon, and more lore.
– Paula Burrows teased that coming up we'd see some "impactful" moments that touch on Rayla's history.
– It was teased that we'd find out why the dragon egg was kept alive.
The Dragon Prince Season 3 Cast
Right now, it looks like all of The Dragon Prince cast will be back for the third season! If there any new characters though we can't wait to find out who they'll be voiced by.
Sadly we don't know how many episodes season three of The Dragon Prince will have but hopefully it's at least the nine we got in season two. The more of these characters we get? The better!
The Dragon Prince was created by Aaron Ehasz, head writer on Avatar: The Last Airbender, and Justin Richmond.
Stay tuned to Den of Geek for all things The Dragon Prince! What are you most looking to in season three? Who's your favorite character? What plotline are you most excited to see them tackle? Personally, we hope for more Human!Rayla jokes. They give us so much life.
The Dragon Prince Season 3 Trailer
We don't have a trailer for the third season yet but footage was shown at the SDCC panel which included what appeared to be a flashback sequence of a human speaking with Sol Regem, who told the human to give up dark magic or he would destroy his entire city. 
The panel also showed off a teaser image for The Dragon Prince season 3 which you can see below.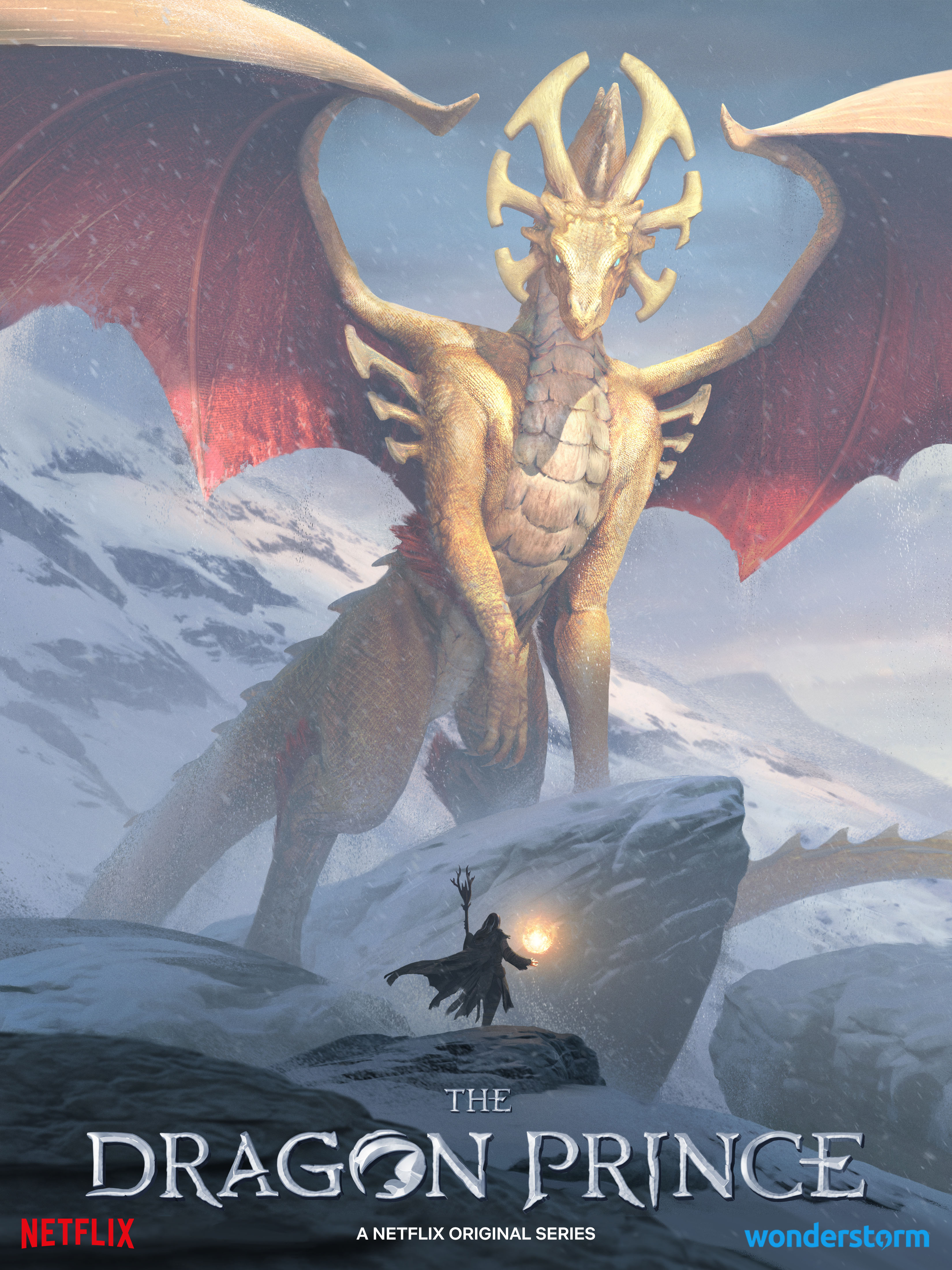 We also have some nice promotional art of The Dragon Prince from Wondercon which can be be found below.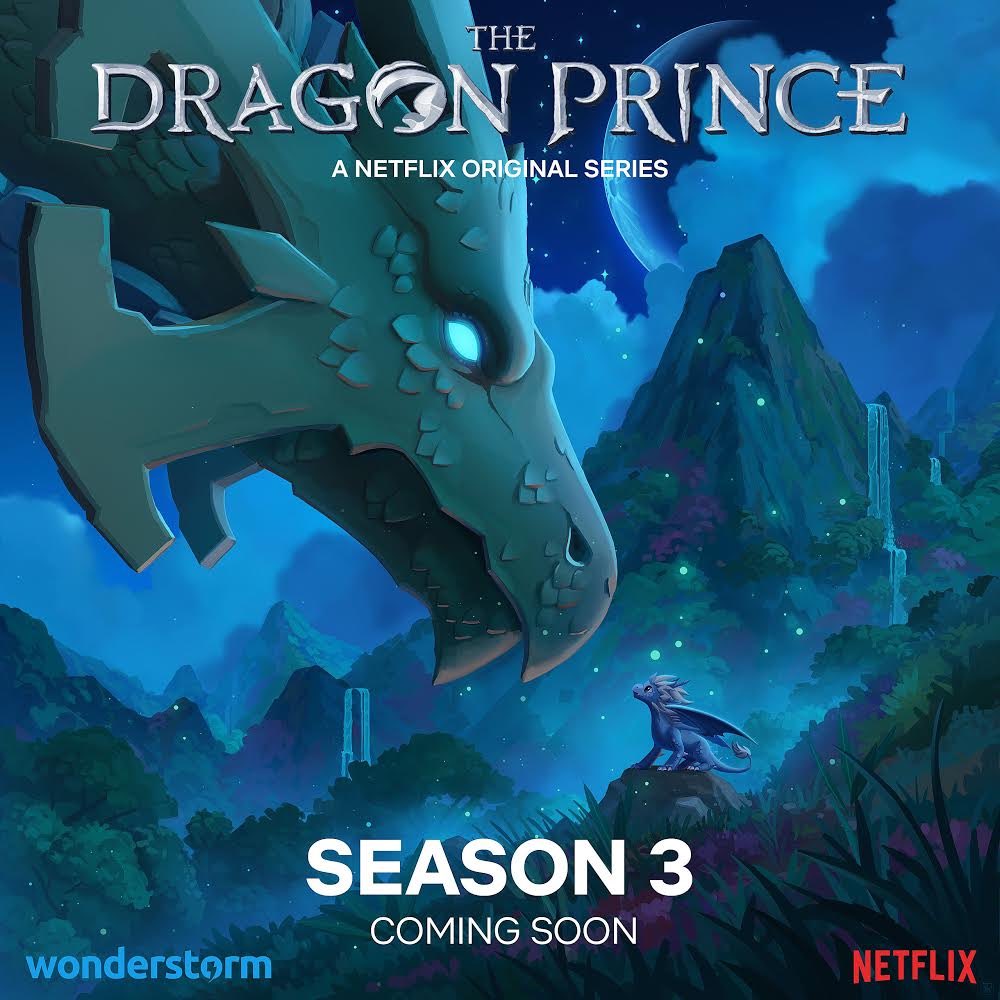 That is an adorable shot of Zym. Hopefully, in season three he'll get a chance to be around more dragons. That would certainly open up the lore of the series.
If for some reason you haven't given The Dragon Prince a chance, you really should. It's well worth it.
Shamus Kelley is a pop culture/television writer and official Power Rangers expert. Follow him on Twitter! Read more articles by him here!