Features
The Den of Geek Podcast: Black Panther, Firefly, Fortnite, and More
In the February 2018 early edition of The Den of Geek Podcast, our hosts discuss the latest entertainment news from the site.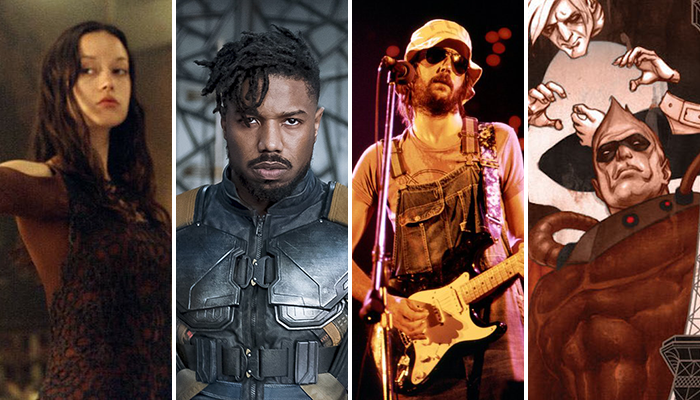 February has been a busy news month in entertainment, and the new Den of Geek podcast is a quick way to get the latest highlights from the site in audio form. The hosts pull some of the more discussable topics from the recent goings-on in movies, television, comics, and gaming to add their own commentary while directing listeners to where they can read more about the entertainment news they discuss.
This month's discussion begins with an obvious choice: Black Panther. With the movie taking audiences and the box office by storm, listeners should know there was another villain that director Ryan Coogler had his eyes on. And fans of the cult hit Firefly can hear more about the planned tie-in novels; the topics for the planned trilogy will thrill Browncoats everywhere. Plus, we share some favorite moments from Showtime's Eric Clapton documentary, Eric Clapton: Life in 12 Bars.
The hosts also tackle the recent casting news for Netflix's comic book adaptation of The Umbrella Academy and how the unusual superteam contains some bizarre powers that should please viewers. Then, there's discussion of the various incarnations of V which has a planned movie adaptation coming from the miniseries' original creator. And finally, the recent record-breaking weekend of concurrent users for the battle royale game, Fortnite, is analyzed further.
The Den of Geek Podcast will be coming to you twice a month to take the latest entertainment news to the next level and to give listeners a different way to find their favorite stories on Den of Geek. Subscribe on Apple Podcasts, Soundcloud, or your app of choice! Or simply listen below!