Features
The Den Of Geek Christmas 2018 UK TV and radio guide
We've taken a Biro to this year's Christmas and New Year TV and radio schedules to pick our festive highlights…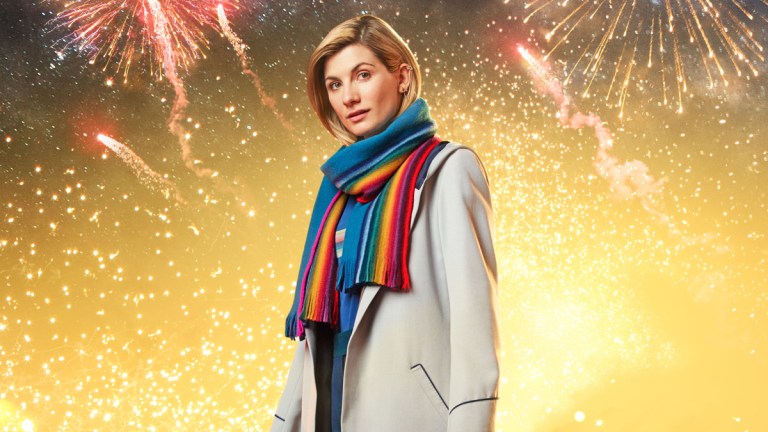 As anyone trying to flog jasmine incense sticks or 'wellness' tea made from the floor sweepings of a sofa factory will tell you, it's important to practise self-care at Christmas. Here's how to do it:
1) Sit on a sofa/armchair/beanbag (not an inflatable Swiss ball. Never an inflatable Swiss ball).
2) Source the correct snacks (think maximum calories per square inch. Self-care is serious business and requires energy).
3) Place the correct snacks within comfortable reaching distance of your most reliable arm.
4) Plan the ambient temperature and your attire carefully (pyjamas are a yes, anything with a waistline is a no). Once ensconced, you don't want to have to move anything but your most reliable arm.
5) Turn the television/radio on to one of the recommended highlights below, listed here in handy chronological order.
And there you have it – five easy steps to positive wellbeing at Christmas. The very best of the season to you!
Danger Mouse Christmas Special: Melted
Monday the 17th of Dec, 6pm, CBBC
A double-length musical Danger Mouse Christmas Special! Parodying Disney's mega hit Frozen! Featuring songs performed by Kevin Eldon, Alexander Armstrong, Morwenna Banks, Shauna Macdonald and Stephen Fry!
The Haunting Of M.R. James (various)
Monday the 17th – Friday the 21st of December 10.45am/7.45pm, BBC Radio Four
Mark Gatiss reads aloud five spooky tales by the writer M.R. James across the week: The Mezzotint, Casting The Runes, The Stalls Of Barchester Cathedral, A Warning To The Curious, and Rats, each a perfectly chilling 15 minutes.
Mark Kermode's Christmas Cinema Secrets
Thursday 20th December, 9pm, BBC Four
A special episode of Mark Kermode and Kim Newman's Cinema Secrets all about the Christmas movie genre. And if you missed it at the time, the previous five-part series taking in the Rom-Com, Heist, Coming-of-Age, Sci-Fi and Horror movie genres is being repeated from 9pm on New Year's Day.
3Below, Tales Of Arcadia
Friday the 21st of December, Netflix
A new animated sci-fi series executive produced by Guillermo del Toro, 3Below expands the Arcadia universe with this story of two royal teenage aliens and their bodyguard hiding out on Earth while on the run from intergalactic bounty hunters.
The Haunting Of M.R. James
Saturday 22nd of December, 2.30pm, BBC Radio Four
Following the spooky James stories aired across the previous five days (see above), this is a new one-hour radio play by James Brand in which M.R. James (played by Mark Gatiss) reads a chilling tale to his Cambridge students…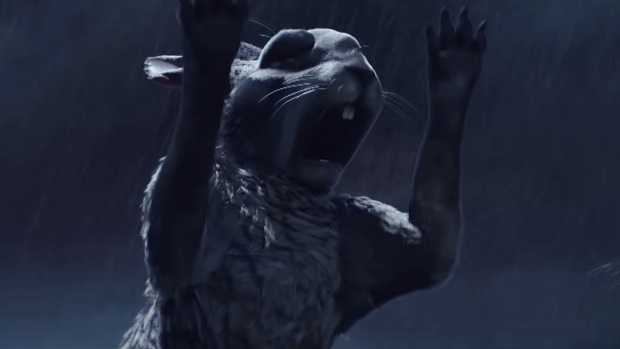 Watership Down
Saturday the 22nd of December, 7pm, BBC One
This year's new adaptation of Richard Adams' ecologically themed children's book has a starry cast and does not skimp on the unsettling horrors that made the original animation so memorable. The second feature-length episode airs on Sunday the 23rd. Read more about it here.
What We Were Watching: Christmas 1988
Sunday the 23rd of December, 8.30pm, BBC Four
TV nostalgia ahoy! Grace Dent revisits 1988 on UK television, followed by The Secret Story Of The BBC Christmas Tapes at 9.30pm, which marks 40 years of BBC Christmas blooper tapes traditionally handed out to staff as gifts.
Book Of The Week: Blowing The Bloody Doors Off
Christmas Eve, 9.45am, BBC Radio Four
Michael Caine's memoir is Radio Four's book of the week, with five 15-minute extracts read aloud daily by the man himself between Christmas Eve and Friday the 28th of December.
Click & Collect
Christmas Eve, 9pm, BBC One
People Just Do Nothing's Asim Chaudhry joins Stephen Merchant in this one-hour comedy special about a Christmas gift quest written by the team behind Witless, Joe Tucker and Lloyd Woolf, directed by Ben Palmer of The Inbetweeners Movie.
The Dead Room
Christmas Eve, 10pm, BBC Four
Nobody has done more to reinstate the ghost stories at Christmas tradition than Mark Gatiss. After his 2013 adaptation of M.R. James' The Tractate Middoth comes original spooky half-hour drama The Dead Room, starring Simon Callow (not Cowell. What kind of idiot would write that?). Keep watching at 10.30pm to see M.R. James' Lost Hearts, followed by The Ash Tree.
With Great Pleasure At Christmas: Neil Gaiman
Christmas Day, 7am and 10pm, BBC Radio Four
Neil Gaiman chats to Peter Capaldi, Nina Sosanya and John Finnemore about their literary favourites, with music, laughs and nerdiness. (See pic below)
The Hartlepool Spy
Christmas Day, 2.15pm, BBC Radio Four
Veep, The Death Of Stalin, In The Loop and The Thick Of It screenwriter Ian Martin has written this forty-five minute radio comedy-drama about the strange survivor of an early nineteenth century shipwreck… It stars Michael Palin, Toby Jones, Jim Moir (aka Vic Reeves), Gina McKee and Monica Dolan.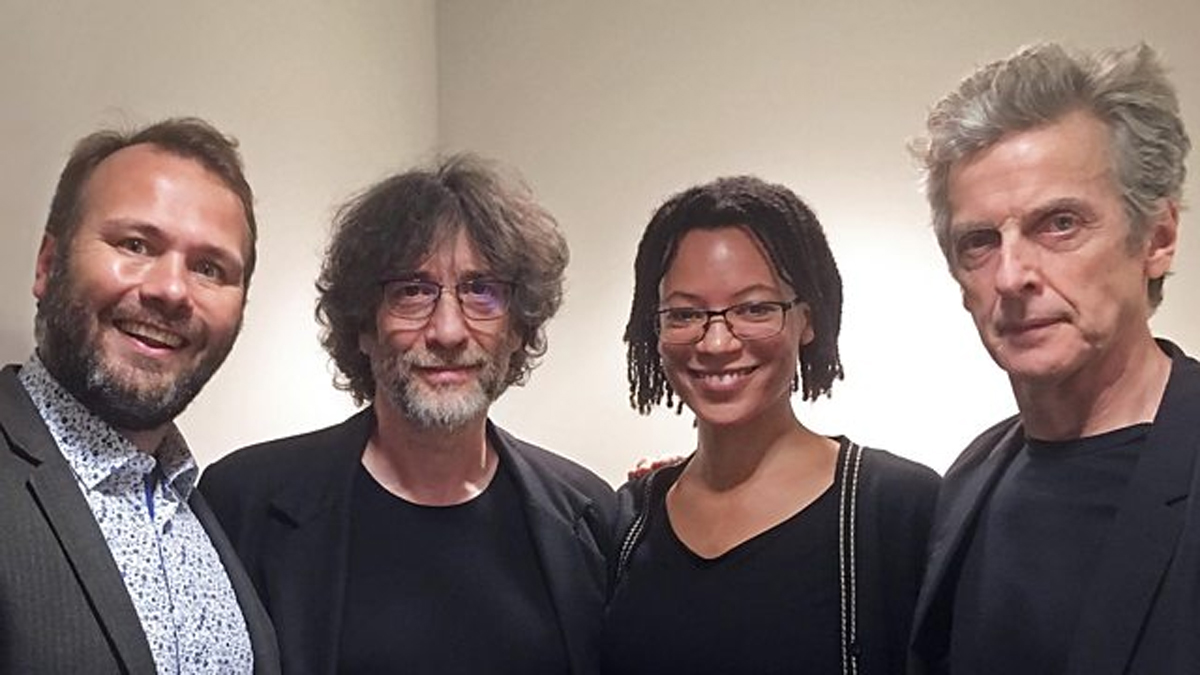 Zog
Christmas Day, 4.50pm, BBC One
The now-traditional BBC-Julia Donaldson-Axel Scheffler family animation is back with Zog, the tale of a very endearing young dragon and a no-nonsense princess who rewrite the fairy tale rule book. Sir Lenny Henry narrates, with Hugh Skinner, Tracey Ullman and Kit Harington in the voice cast.
Upstart Crow
Christmas Day, 8.35pm, BBC Two
Following on from Dame Emma Thompson's role in the previous Upstart Crow festive special (A Christmas Crow), this year they've only gone and got Sir Kenneth Branagh for A Crow Christmas Carol.
Neil Gaiman's Norse Mythology
Boxing Day, 3pm, BBC Radio Four
A feature-length ninety-minute radio adaptation of Neil Gaiman's collection of Norse myths, performed by Dame Diana Rigg, Sir Derek Jacobi, Colin Morgan, Natalie Dormer and more.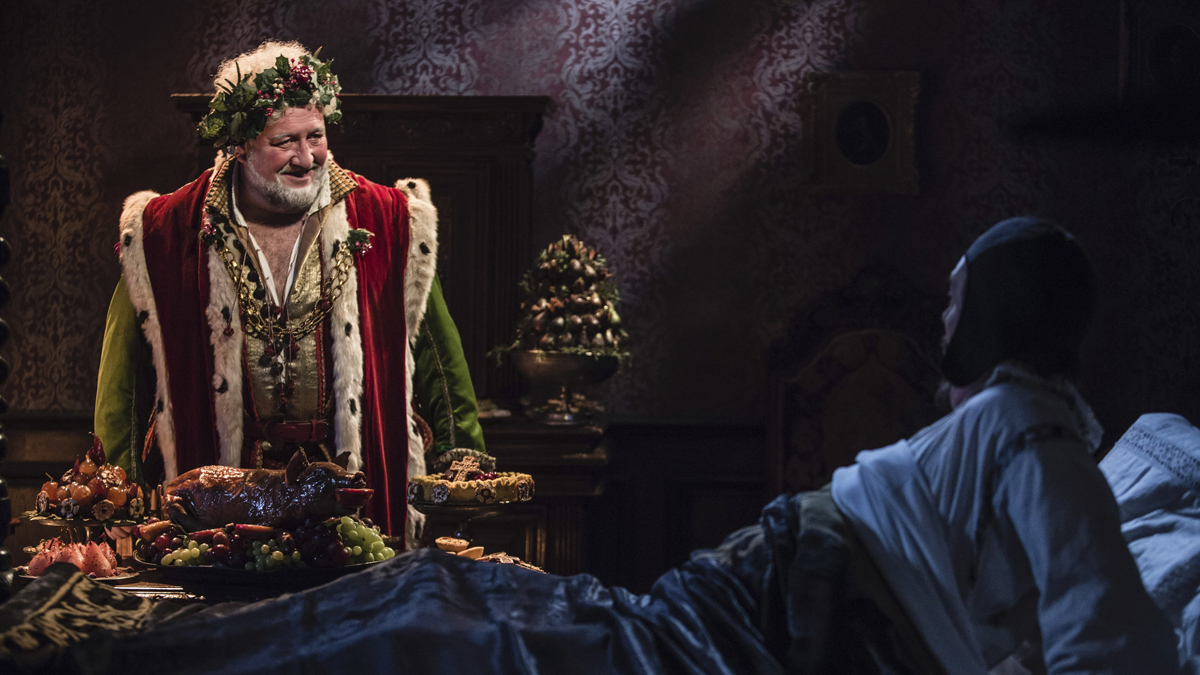 Count Arthur Strong's Radio Show! Doorknobs And Matchsticks
Boxing Day, 6.30pm, BBC Radio Four.
Steve Delaney returns in a brand new Count Arthur Strong Christmas Special, marking the 50th episode of the radio sitcom.
The Midnight Gang
Boxing Day, 7.30pm, BBC One
Another BBC family tradition of recent times, the David Walliams adaptation this year is The Midnight Club, set in a children's hospital ward and starring Walliams, Alan Davies, Haydn Gwynne and Mark Heap.
Royal Institution Christmas Lectures: Who Am I?
Boxing Day, 8pm, BBC Four
A bit of brain food at Christmas with Professor Alice Roberts and Professor Aiofe McLysaght on evolution, genetics and what makes us human in this traditional three-part series.
The Crystal Maze
Boxing Day, 8pm, Channel Four
A bit of fun and silliness as Christopher Biggins, Chris Kamara, Frankie Bridge, Jamie Laing and Deborah Meaden take on Richard Ayoade's pantomime-themed Crystal Maze.
The ABC Murders
Boxing Day, 9pm, BBC One
John Malkovich is Hercule Poirot in the latest Sarah Phelps-written Agatha Christie adaptation. Malkovich stars alongside Rupert Grint, Tara Fitzgerald and more in this three-part mystery thriller, which continues on consecutive nights.
Les Misérables
Sunday 30th of December, 9pm, BBC One
A big, traditional period drama from the BBC, this no-singing, no-dancing adaptation of Victor Hugo's Les Misérables stars Dominic West, Lily Collins and more. This six-part series continues on Sunday nights.
Happy New Year, Colin Burstead
Sunday 30th Dec, 10.30pm, BBC Two
A feature film by Ben Wheatley starring regular collaborator Neil Maskell, about one man's tumultuous attempt to see in the New Year with his family in a posh country manor.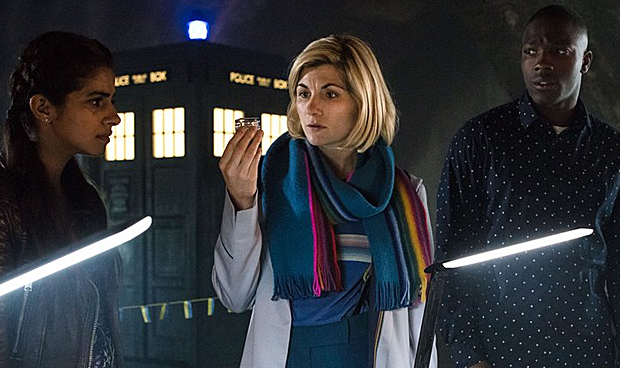 Raymond Briggs: Snowmen, Bogeymen and Milkmen
Mon 31st Dec, 9pm, BBC Two
This documentary about the creator of The Snowman and Fungus the Bogeyman is one for comic and animation fans. It's preceded by beautiful feature animation Ethel And Ernest, Brigg's autobiographical story of his parents' lives, at 7.30pm.
A Series Of Unfortunate Events season 3
New Year's Day, Netflix.
Neil Patrick Harris returns as the dastardly Count Olaf in the third run of Netflix's celebrated Lemony Snicket adaptation.
Doctor Who: Resolution
New Year's Day, 7pm, BBC One.
Jodie Whittaker's Doctor battles "a terrifying evil from across the centuries of Earth's history" with her pals in Resolution, the New Year's Day Doctor Who special. Co-stars Charlotte Ritchie, Nikesh Patel and Daniel Adegboyega alongside Team TARDIS.
Luther series 5
New Year's Day, 9pm, BBC One
Idris Elba returns with a new four-part series, which will air on consecutive nights at 9pm on BBC One from January the 1st. Get ready by reading our spoilery recap of the story so far.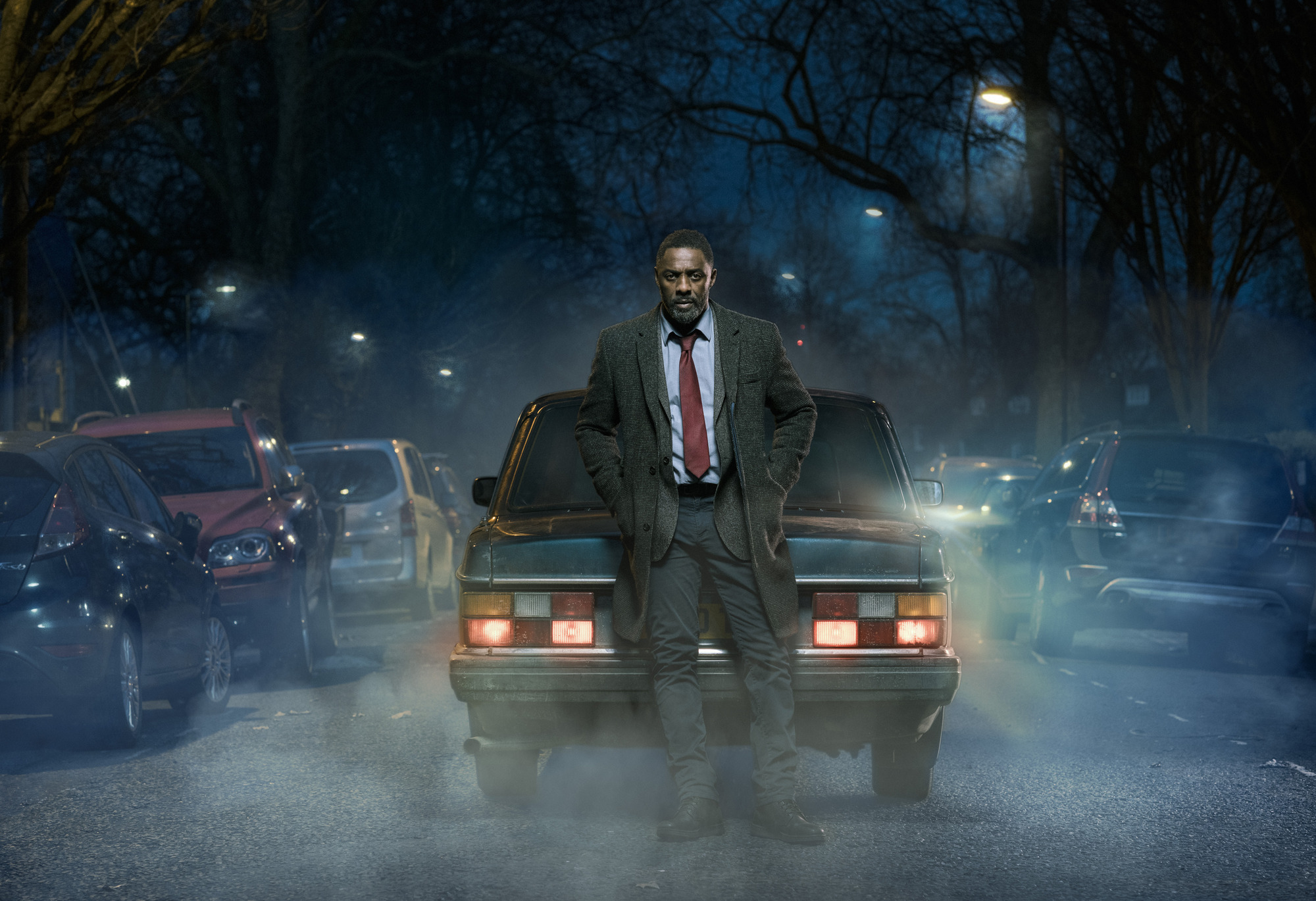 As well as:
QI Christmas Special, Tuesday the 18th of December, 10pm, BBC Two.
Not Going Out Live Christmas Special, Friday the 21st of December at 9pm on BBC One.
Goodness Gracious Me – 20 Years Innit! on Saturday the 22nd of December, 10.15pm on BBC Two.
Gillian Anderson and Rob Lowe are guests on The Jonathan Ross Show on Saturday the 22nd of December at 9pm on ITV.
Christmas University Challenge starts on Christmas Eve at 8.30pm on BBC Two.
The Would I Lie To You? Christmas Special is on Christmas Eve, 10pm, on BBC One.
Frankie Boyle's New World Order airs on Thursday the 27th of December, 10pm, BBC Two.
Year In The Life Of A Year by Rhys Thomas is on Thursday the 27th of December, 10.40pm on BBC Two.
No Activity Christmas Special on Thursday the 27th of December, 11.10pm on BBC Two.
Billy Connolly: Made In Scotland, Friday the 4th of January, 9pm, BBC Two.