Features
The Den of Geek Christmas 2017 UK TV and radio guide
We've taken a highlighter to this year's Christmas and New Year TV schedules and circled what we'll be watching this festive season…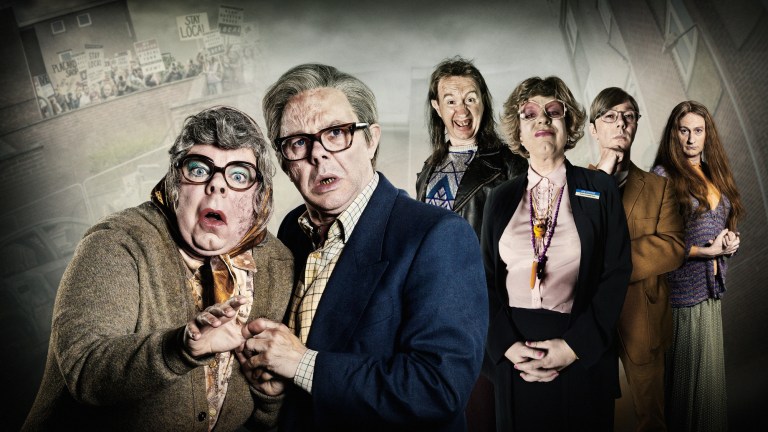 Amid the cosy repeats and cranberry-stuffed cookery shows on TV over the next few weeks are a few gems. There's no Sherlock or Charlie Brooker's TV Wipe this year, but there are plenty of treats, not least the return of The League Of Gentlemen for a three-part anniversary series and Peter Capaldi's last hurrah in the TARDIS in the Doctor Who Christmas episode.
Over on Netflix, six new episodes of Black Mirror are coming to usher in the New Year, two days into which we welcome the return of Reece Shearsmith and Steve Pemberton's genius anthology Inside No. 9.  
Not to gloss over a spooky M.R. James night on BBC Four, plenty of comedy specials, a Robot Wars world series two-parter, two new Taskmaster episodes, a Neil Gaiman radio dramatisation, and (making a special exception to let a film in on this TV list) a screening of the excellent Bill, the Shakespeare-themed feature from the Horrible Histories gang.
In date order, here's a pick of programmes to see us from now into the New Year and beyond. Add your own recommendations below!
Taskmaster Champion of Champions
Wednesday the 13th of December, 9pm, Dave
The winners of the previous five series, Josh Widdicombe, Katherine Ryan, Rob Beckett, Noel Fielding and Bob Mortimer, compete for ultimate Taskmaster stardom in this two-part special, which concludes on Wednesday the 20th of December. May the best patatas win.
Jean-Claude Van Johnson
Friday the 15th of December, Amazon Prime Video
Van Damme sends himself up in the role of an ageing action movie star with a side-line in global espionage. The pilot aired last summer on Amazon Prime Video, and now here's the first full series.
Feud: Bette and Joan
Saturday the 16th of December, 9pm, BBC Two
From the co-creator of American Horror Story Ryan Murphy comes the first in a new single-season dramas about famous battling personalities. Feud aired over in the US in March and this marks its UK terrestrial premiere.
The League Of Gentlemen
Monday the 18th of December, 10pm, BBC Two
Back on the BBC to celebrate its twentieth anniversary, brilliant comedy The League Of Gentlemen returns for a three-episode visit to Royston Vasey featuring the return of plenty of fan favourites. The episodes will air on consecutive nights from the 18th to the 20th of December.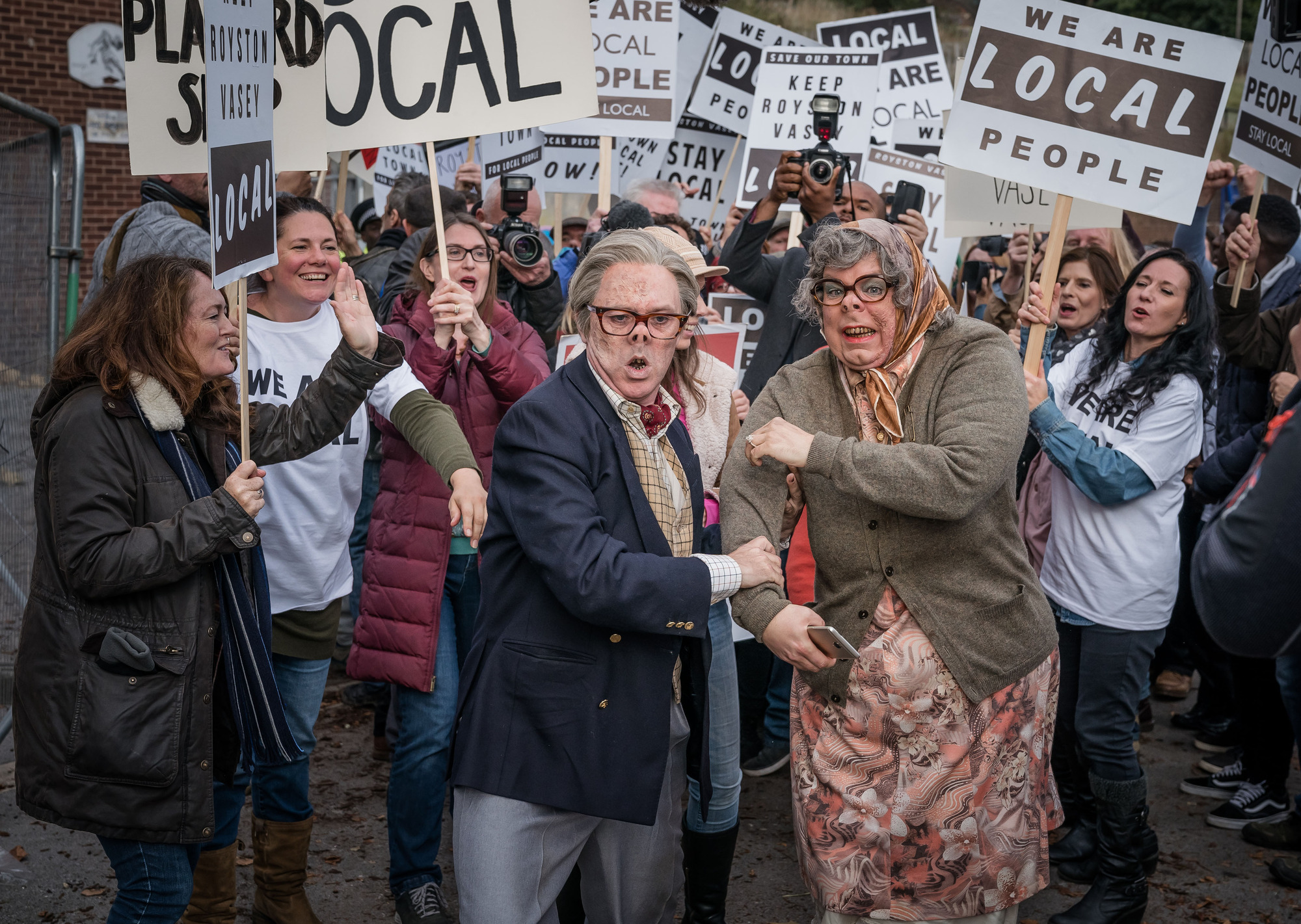 Doctor Who Access All Areas
Thursday the 21st of December, 8pm, BBC Radio 2
A radio documentary hosted by Jo Whiley which promises to delve "into decades' worth of Doctor Who history," featuring interviews with outgoing Doctor Peter Capaldi, showrunner Steven Moffat and other cast members.
Bill
Saturday the 23rd of December, 6pm, BBC Two
This isn't a film list, but we're making an exception for the bright, funny family-friendly Shakespeare comedy Bill, from the Horrible Histories gang. (Oh and psst, The Muppet Christmas Carol is also on Channel 4 on Sunday the 24th at 6.30pm.)
Wise Women: Jodie Whittaker
Sunday the 24th of December, 6pm, BBC 6 Music
New Doctor Jodie Whittaker curates eight hours of music for BBC 6 Music's Three Wise Women strand. She's followed by Beth Ditto and Sharon Horgan doing the same over the next two nights.
Ratburger
Sunday the 24th of December, 6pm, Sky One
David Walliams' children's story Ratburger, about a bullied young girl who discovers something unsavoury about the provenance of a local food seller's produce, is Sky One's Christmas Eve family drama. Walliams stars alongside Sheridan Smith, Mark Benton, Nigel Planer and more.
Ghost Story Night
Sunday the 24th of December, from 9pm, BBC Four
A welcome change of pace for Christmas Eve from BBC Four, which brings us a night of spooky M.R. James stories. First up is Mark Gatiss-presented doc Ghost Story, about the author, followed by Gatiss' adaptation of James' The Tractate Middoth. That's followed by airings of No 13, and The Signalman, then comes Christopher Lee's Ghost Stories For Christmas, The Stalls of Barchester and A Warning To The Curious, ending with A View From A Hill.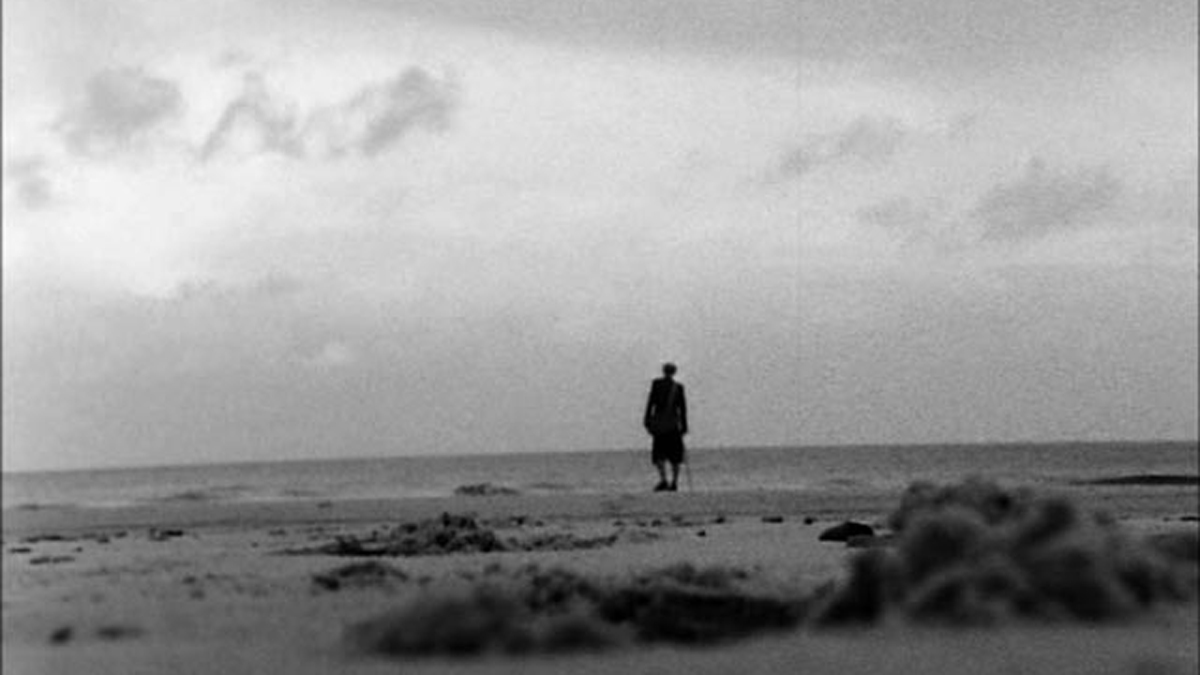 Anansi Boys
Monday the 25th of December, 11.30am, BBC Radio 4
This six part dramatisation of Neil Gaiman's story about Fat Charlie Nancy, his strangely powerful brother and their even stranger and more powerful father, stars Lenny Henry, Nathan Stewart-Jarrett and Jacob Anderson.
The Highway Rat
Monday the 25th of December, 4.45pm, BBC One
Following on from previous years' The Gruffalo and Stick Man animations, this Christmas' Julia Donaldson family tale on the BBC is The Highway Rat, featuring the voices of David Tennant and Rob Brydon.
Doctor Who: Twice Upon A Time
Monday the 25th of December, 5.30pm, BBC One
This needs no introduction from us; it's Peter Capaldi's final outing in the TARDIS as Twelve and the introduction of Thirteen, written by outgoing showrunner Steven Moffat and directed by Rachel Talalay. Pearl Mackie, Mark Gatiss, David Bradley and Toby Whithouse star.
Victoria
Monday the 25th of December, 9pm, ITV
Victoria, in which Doctor Who's Jenna Coleman plays the young queen, is confirmed to be returning for a third series, and here's a Christmas Special for fans to enjoy while they wait.
300 Years of French & Saunders
Monday the 25th of December, 10.35pm BBC One
Also celebrating their anniversary on the BBC, Dawn French and Jennifer Saunders have reunited for this sketch show revival. Expect, among other skits, a parody of The Handmaid's Tale.
Sir Roger Moore: Nobody Did It Better
Tuesday the 26th of December, 8pm, BBC Radio 2
A two-hour tribute to the late actor, featuring contributions from his family, friends and colleagues, hosted by Olly Smith.
Royal Institution Christmas Lectures
Tuesday the 26th of December, 8pm, BBC Four
Professor Sophie Scott continues this brilliantly nerdy Christmas tradition with a series of lectures on the science of communication.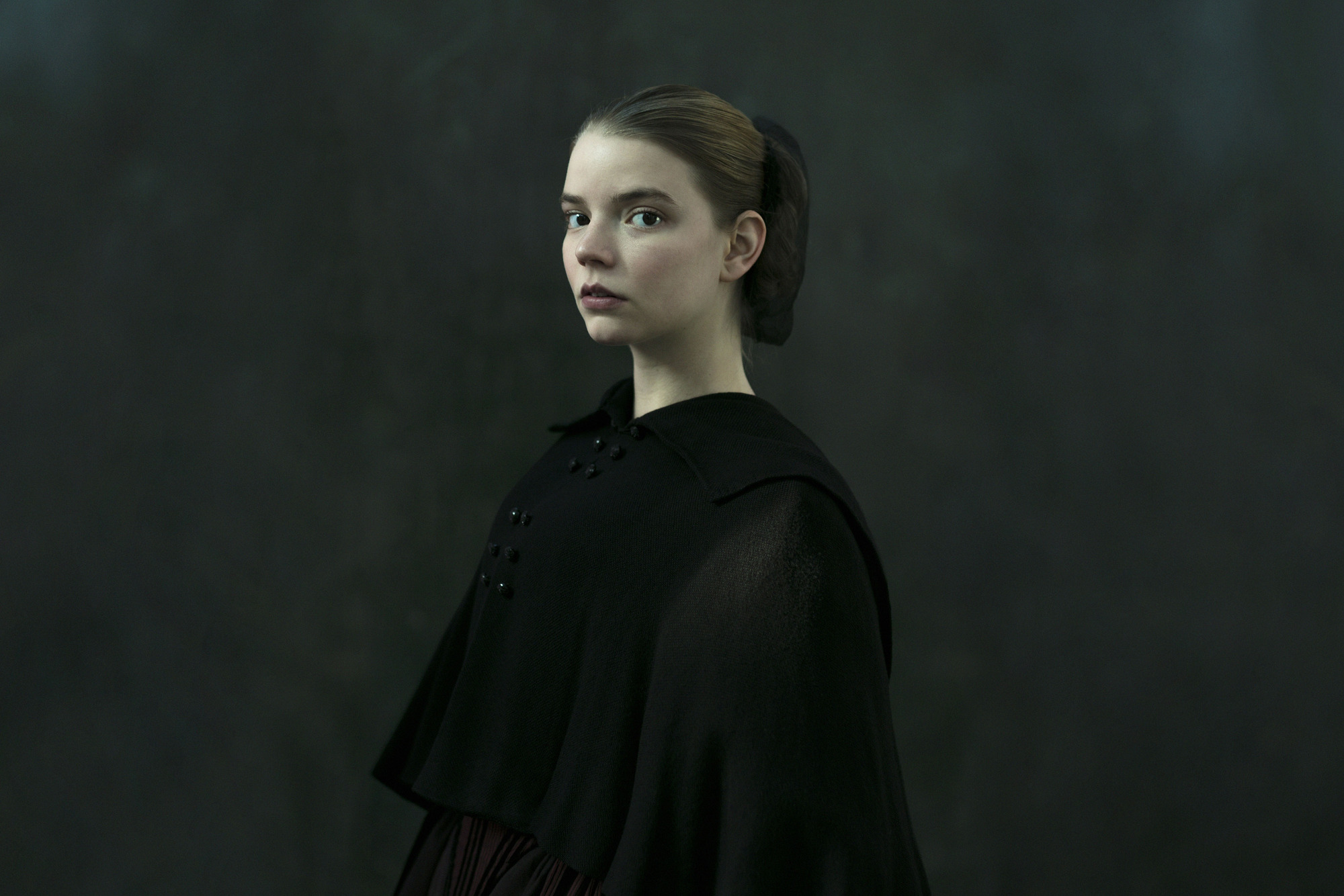 The Miniaturist
Tuesday the 26th of December, 9pm, BBC One
Jessie Burton's acclaimed novel about eerie goings-on and family secrets in seventeenth-century Amsterdam has been adapted into this two-part drama, the concluding half of which airs the next day, on Wednesday the 27th of December.
Little Women
Tuesday the 26th of December, 8pm, BBC One
Louisa M. Alcott's story of four sisters learning how to live while their father is away fighting in the American Civil War has been turned into a three-part drama by Call The Midwife writer Heidi Thomas.
Big Fat Quiz of the Year
Tuesday the 26th of December, 9pm, Channel 4
Richard Ayoade, Noel Fielding, David Mitchell, Katherine Ryan, Roisin Conaty and Big Narstie are here to answer questions, laugh their way through the year's events and doodle on those big screens with special pens. Hosted by Jimmy Carr.   
Alan Partridge: Why, When, Where, How and Whom?
Wednesday the 27th of December, 9pm, BBC Two
This celebratory documentary marking the 25th anniversary of Alan Partridge on the BBC paves the way for a new BBC series which is due to air in 2018.
Black Mirror season 4
Friday the 29th December, Netflix
Six new episodes of the chilling technology-themed anthology series written by Charlie Brooker (including one directed by Jodie Foster) arrive on Netflix just before the New Year. Just the thing to cut through all that festive schmaltz.
Vic & Bob's Big Night Out
Friday the 29th of December, 9pm, BBC Two
The boys are back in town for a one-off revival of their cult comedy. Let's have much more Vic and Bob on telly please – a new series of House Of Fools will do well for starters.
Frankie Boyle's 2017 New World Order
Friday the 29th of December, 10pm, BBC Two
More acerbic humour to slice through the cosiness and Christmas cheer from comedian and writer Frankie Boyle and his guests.
A Christmas Carol Goes Wrong
Saturday the 30th of December, 7.10pm, BBC One
Last Christmas, family comedy Peter Pan Goes Wrong was a sheer delight. This year the same team are back with a festive-themed A Christmas Carol Goes Wrong, with special guests Dame Diana Rigg and Derek Jacobi.
Robot Wars World Series  
Sunday the 31st of December, 7pm, BBC Two
The first of two international contests in which former Robot Wars champions Apollo, Sabretooth, Terrorhutz and Gabriel 2 see how they fare against European fighting robots.
The Crystal Maze: Celebrity Christmas Special
Sunday the 31st of December, 8pm, Channel 4
This Stand Up To Cancer Christmas Special of The Crystal Maze, hosted by Richard Ayoade, features a celebrity team including Olympians Nicola Adams and Ellie Simmonds, Ollie Locke, Mollie King and comedian Tom Davis.
Grandpa's Great Escape
Monday the 1st of January, 6.55pm, BBC One
This Christmas' second David Walliams adaptation, Grandpa's Great Escape is the story of an old man and his grandson staging a fearless escape from a nefarious retirement home. The cast features Tom Courtenay, Jennifer Saunders and more.
McMafia
Monday the 1st of January, 9pm, BBC One
Occupying the Sherlock spot this year is this glossy crime drama starring Happy Valley and War And Peace's James Norton as the British-raised son of a Russian gangster.
Inside No. 9 series 4
Tuesday the 2nd of January 2018, 10pm, BBC Two.
One of the finest series around, Inside No. 9 continues to prove itself witty, clever, bold very funny, occasionally heart-breaking and sometimes even heart-warming. Full of surprises, Reece Shearsmith and Steve Pemberton's anthology series returns for six new episodes. We can't wait.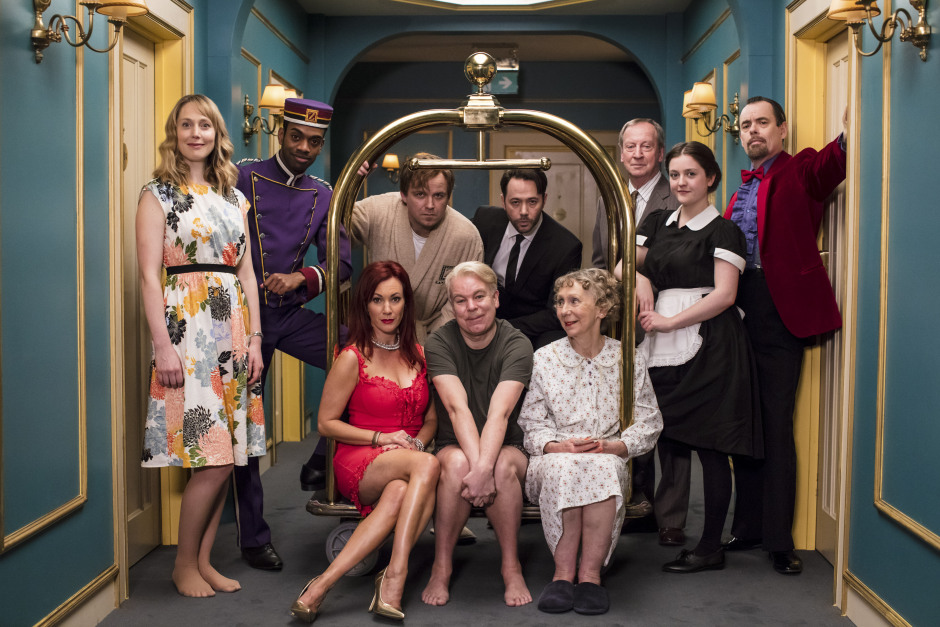 Festive Comedy specials
Our Friend Victoria At Christmas – Saturday the 23rd of December, 9.30pm, BBC One
Not Going Out – Sunday the 24th of December, 9.35pm BBC One
Upstart Crow: a Christmas Crow – Monday the 25th of December, 8.25pm, BBC Two.
Travel Man – Tuesday the 26th of December, 8pm, Channel 4.
QI – Tuesday the 26th of December, 10pm, BBC Two.
Tim Vine Travels Through Time – Friday the 29th of December, 7.30pm, BBC One.
Eight Out Of Ten Cats – Wednesday the 2nd of January, 10pm, Channel 4 (but really, you have to be watching Inside No. 9 in that slot).
Count Arthur Strong – Air date TBC, BBC Radio 4.
And if none of that takes your fancy, the BBC is also making a bumper crop of previously aired drama, comedy and family viewing available as 'box-sets' on BBC iPlayer over the Christmas period. If you fancy catching up on Line Of Duty, Happy Valley, Wolf Hall, Peaky Blinders, Taboo, Sherlock, Inside No. 9, Fleabag, This Country, as well as a selection of David Walliams and Julia Donaldson children's adaptations, then it's your lucky day.
Additionally, BBC Four will be showing series three of Detectorists, a show we couldn't recommend more highly, in its entirety between 10pm and 1am on New Year's Eve.
Happy viewing!