News
The CW Orders Football Drama All-American
The drama from Greg Berlanti is inspired by the life of NFL player Spencer Paysinger.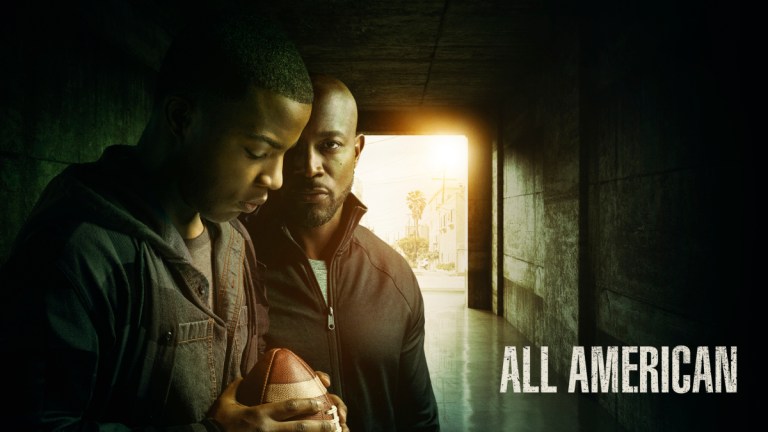 CW president Mark Pedowitz said this year's crop of pilots looking for a series order was particularly competitive and, now that we've got a look at the trailer for football drama All-American, we can see what he's talking about.
Inspired by the life of NFL player Spencer Paysinger, All-American follows a black high school football player who is recruited to play from his home neighborhood of Crenshaw to play for the much wealthier (and whiter) Beverly Hills High. Once there, he must deal with the racism and jealousy of his fellow football players, as well as his own guilt over having left his neighborhood for the opportunities Beverly Hills offers.
Check out the trailer…
All-American is produced by Greg Berlanti because what isn't? It stars Daniel Ezra as Spencer James, Taye Diggs as Billy Baker, Samantha Logan as Olivia Baker, Bre-Z as Tiana "Coop" Cooper, Greta Onieogou as Leila Faisa, Monet Mazur as Laura Fine-Baker, Michael Evans Behling as Jordan Baker, Cody Christian as Asher, and Karimah Westbrook as Grace James. The series was created by April Blair.
We're getting strong Friday Night Lights vibes from this one, as well as an interest in more socially-diverse stories that The CW and pop culture in general seems to be opening up to. All-American will be a nice thematic accompaniment to Black Lightning, which also centers the black American experience. This looks like a drama to watch come the fall.
All-American is set to air Wednesdays this fall at 9 p.m. ET. Here's the full synopsis:
Spencer James is a rising high school football player and A student at South Crenshaw High. Compton is the place he calls home. But when Beverly High School's football coach Billy Baker recruits him to join his team in Beverly Hills, Spencer's mother, Grace, and his best friend, Coop, convince Spencer it's an opportunity he has to seize. Now Spencer must navigate two worlds, the south side neighborhood that he knows and the affluent Beverly Hills world that has offered him an opportunity for something bigger. When Spencer is forced to move in with Billy and his family to protect his transfer permit to Beverly, Billy's son, Jordan (the team's starting quarterback), is less than thrilled to be sharing his father's attention — or the team spotlight — with Spencer. While Spencer struggles to find his footing, he makes an unlikely friend in Jordan's sister, Olivia, who is dealing with her own demons. He also quickly develops a crush on his classmate, Layla, something her boyfriend, Asher, quickly realizes — and so, he sets out to drive Spencer off the football team and out of Beverly Hills for good. Inspired by the life of NFL player Spencer Paysinger.
More news as we hear it.