News
The Curious Creations of Christine McConnell Trailer is Pure Halloween
Netflix once again proves they're serious about Halloween with a new trailer for The Curious Creations of Christine McConnell.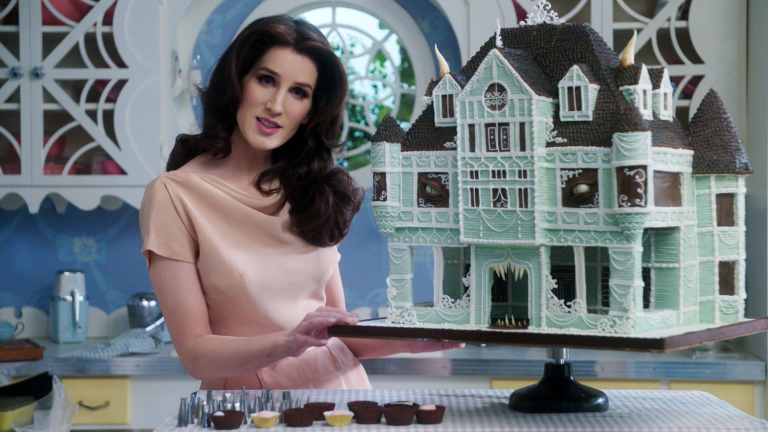 Netflix and Chills isn't going to slow down anytime soon. Netflix has released a first look at their upcoming cooking program, The Curious Creations of Christine McConnell, and it's unexpectedly, whimsically spooky. 
This thing combines everything that's important to this site: Halloween, food, mummified cats, and wonderfully outlandish alliteration (Curious/Creations/Christine/McConnell). The show debuts all episodes on October 12. 
The trailer has a lot to unpack. There is a nice lady making spooky Halloween-themed baking goods with her puppet friends: a petrified cat, a raccoon, and what appears to be a werewolf. What exactly is going on with this cooking show with a Monster Mash-ian aesthetic? Netflix's description for the show reads thusly:
Wickedly talented baker and artist, Christine McConnell welcomes you into her terrifyingly delicious home to create delectable confections and hauntingly disturbing decor with the help of her colorful collection of creatures.
Yes, Christine McConnell is a real life baker and artist who, rather than constructing a traditional Chef's Table-esque cooking show for the streaming leader, is instead going for something a little more discursive. The "real" Christine documents all of her unique (and curious) creations on her personal Instagram, while this his fictional(ish) version of Christine will live an a massived, cobwebbed mansion on a dark and distant mountain where guests are rare but "the strange and unusual are welcome." 
In addition to the new trailer, the show has a new poster resembling a grind house one-sheet.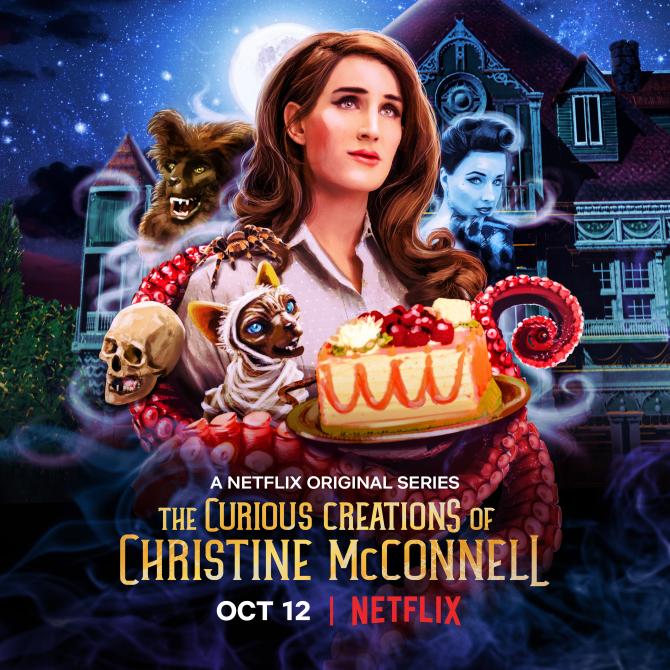 The aesthetic in the trailer and the poster is pretty consistent and can probably be best summed up by Christine's own reaction to an unexpected guest in her home. 
"I do think we should kill him…with kindness," she says.
"Ugh that takes so long," her cat friend responds.
The Curious Creations of Christine McConnell is just more compelling evidence that everything can and should be Halloween related. If a cooking and baking show can make it work, truly anything can.
Alec Bojalad is TV Editor at Den of Geek. Read more of his stuff here. Follow him at his creatively-named Twitter handle @alecbojalad
Read and download the Den of Geek NYCC 2018 Special Edition Magazine right here!