News
The Curb Your Enthusiasm Spotify Playlist Is Prettay Pretttaaaay Good
HBO has released a Spotify playlist of all of Curb Your Enthusiasm's greatest hits, as curated by Larry David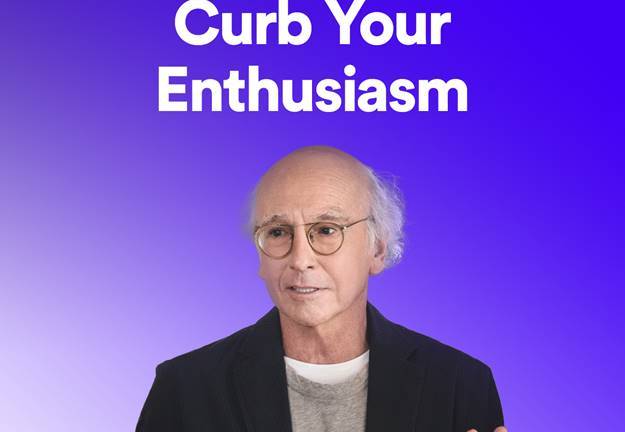 Music has always been a crucial part of the Curb Your Enthusiasm Larry David experience. The official theme of the show "Frolic" has become shorthand for any real life awkward Davidian experience you may have. 
It subconsciously plays everytime the Subway sandwich artist tells you to enjoy you meatball footlong and you respond with "you too." 
*Dun dun dunnn dun dunnnn dunnnnnnnn*
Now HBO has cobbled together music from the series curated specifically by Larry David so you can have a full range of new, orchestral sounds to accompany the awkward moments of your day to day life.
Not all of them are as immediately recognizable as the frolic theme but they go a long way to immersing yourself back into the world of Curb Your Enthusiasm after its 6 year absence.
This list is heavy on classic orchestral pieces like the timeless banger "Peer Gynt Suite No. 1, Op. 46: Morning Mood." or even the eminently recognizable "Ride of the Valkyries." There's also a lot of music from The Producers (understandable as Larry is the star after all), West Side Story and plenty of Frank Sinatra, Sam Cooke, and Frankie Valli to go around.
In short: it's a greatest hits of public domain songs. Even the soundtrack of Curb Your Enthusiasm perfectly captures the inner-workings of Larry David's mind: cheap, thrifty, and impossibly grandiose. 
Give it a listen and then of course check back in with all of our Curb Your Enthusiasm season 9 coverage.