News
The Circus Season 2 Coming to Showtime
Circus Season 2 will focus on the three ring circus of President Trump's first 100 days.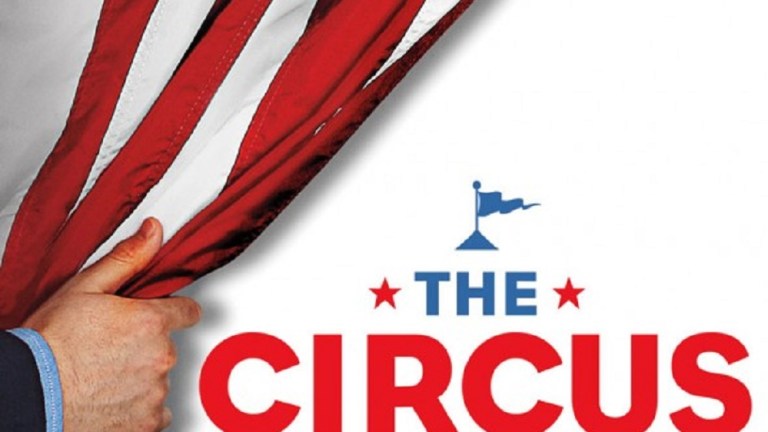 Bring your peanuts. Showtime is pitching a big top to replace Ringling Bros. and Barnum & Bailey now that it is closing down. The premium cable station renewed its political docuseries The Circus: Inside the Greatest Political Show on Earth for season 2.
The Circus season 2 will premiere in three weeks, on Sunday, March 19, at 8 p.m. The real-time series will be hosted by New York Times co-authors Mark Halperin and John Heilemann (Game Change, Double Down). Season 1 host Mark McKinnon will return as producer and make occasional guest appearances.
The Circus premiered in January 2016 and the first season presented a behind-the-scenes look at the 2016 presidential race. The sophomore year of The Circus: Inside The Greatest Political Show On Earth will pull the doors open to the tent on the "riveting and unprecedented events unfolding — both inside and outside the Beltway — in President Donald Trump's first 100 days in office," Showtime said in a statement.
"During the historic drama of the 2016 election, The Circus was a compulsively watchable series, providing unparalleled access and critical insight," David Nevins, president and CEO of Showtime networks said in a statement.
"Presented weekly in real time, the show was also a breakthrough for documentaries on television. Mark Halperin, John Heilemann, and Mark McKinnon are some of the most respected and compelling voices in politics, and given the breathtaking pace of developments in the Trump presidency, we are pleased to be able to get them back on the air with new episodes."
You can watch the trailer here:
SOURCE: VARIETY