News
Netflix Appoints Coco Writer Matthew Aldrich to Head Narnia Universe
The deal between Netflix and The C.S. Lewis Company marks the first time the rights to all seven Narnia books will be held by one company.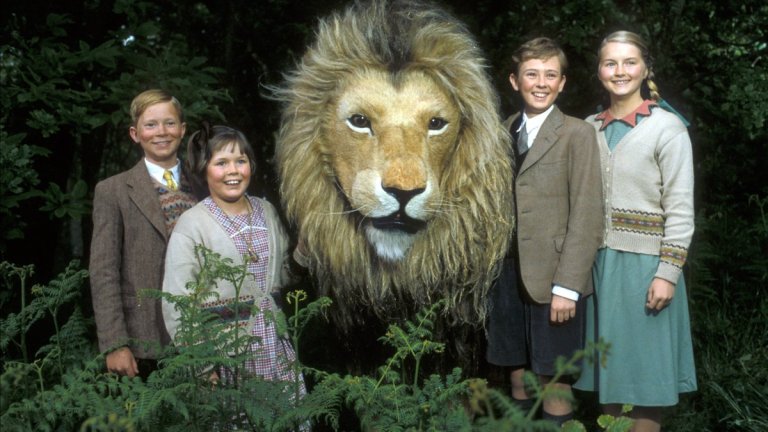 Netflix is coming to Narnia. The streaming giant announced in October that they have struck a multi-year deal with The C.S. Lewis Company to develop new series and film projects based on Lewis' beloved Chronicles of Narnia series. Now, they have a writer to oversee the expansive project…
Matthew Aldrich, a co-writer on Disney's Coco, will oversee the development of all of the films and shows adapted from the Narnia property. In the tweet announcement, Netflix used the phrase "creative architect" to describe the role.
Aldrich has a relatively sparse filmography for such a role, having only written a few screenplays prior to the appointment, but made serious waves with Oscar winner Coco, which he co-wrote with co-director Adrian Molina.
This is a big job. Netflix will be making the series and films in-house, with Entertainment One's Mark Gordon, C.S. Lewis' stepson Douglas Gresham, and The C.S. Lewis Company director Vincent Sieber serving as executive producers on the projects.
"C.S. Lewis' beloved Chronicles of Narnia stories have resonated with generations of readers around the world," said Ted Sarandos, chief content officer of Netflix in a press release (via Variety). "Families have fallen in love with characters like Aslan and the entire world of Narnia, and we're thrilled to be their home for years to come."
Yeah, we've fallen in love with Aslan and co. When I was a kid, the BBC serial adaptation of The Chronicles of Narnia was my go-to media. The book properties later found on-screen success in the naughts with big-screen adaptations of The Lion, the Witch, and the Wardrobe, Prince Caspian, and The Voyage of the Dawn Treader—three of the seven books in the Narnia series. (The others are: The Silver Chair, The Horse and His Boy, The Magician's Nephew, and The Last Battle.) Collectively, the Disney adaptations made more than $1 billion.
In total, the Chronicles of Narnia book series has sold more than 100 million copies and been translated in more than 47 languages worldwide since the installments' original releases in the 1950s. The Netflix deal will mark the first time the rights to all seven books have been held by one company.
More news on Netflix's Narnia adaptations as we hear it.
Kayti Burt is a staff editor covering books, TV, movies, and fan culture at Den of Geek. Read more of her work here or follow her on Twitter @kaytiburt.