News
The Blacklist Season 7 Episode 10 Trailer and Release Date
The Blacklist season 7 is nearing its end on NBC with drama and intrigue for Raymond Reddington and his FBI collaborators.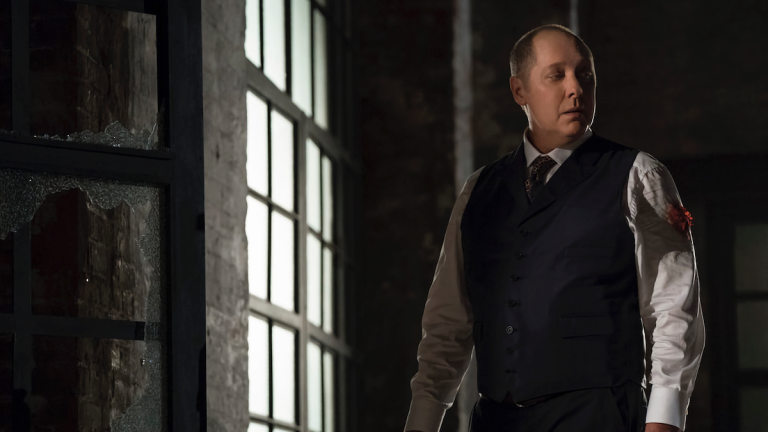 NBC renewed The Blacklist for season 7, bringing another run of episodes from its production partner on the series, Sony Pictures TV. The show starring James Spader as the concierge of crime Raymond Reddington and Megan Boone as his sometimes moral, sometimes ne'er do well protege, FBI Agent Elizabeth Keene has been a hit with audiences from the very start, so the renewal announcement was not a huge surprise.
In fact, The Blacklist season 7 was already in the cards since Sony and NBC worked out a two-season deal back in May of 2018, according to THR, but the news of the renewal came just as the ink dried on contracts with Boone and fellow original cast members, Diego Klatenhoff (Ressler) and Harry Lennix (Cooper). Although Spader's contract expires at the end of the seventh season, this is not a confirmation that the series is ending in 2020.
The Blacklist Season 7 Episode 10 Trailer and Release Date
The Blacklist season 7 returned to NBC on October 4, 2019 in its now regular Friday night in the 8/7c time slot. The next episode is entitled "Katarina Rostova (No. 3)," and it will air on December 13, 2019. Here's the promo:
The Blacklist Season 7 Episode Guide
Check the latest air dates along with episode titles and descriptions below as The Blacklist season 7 progresses.
The Blacklist Season 7 Episode 1: "Louis T. Steinhil"
After being abducted by Katarina Rostova, Raymond "Red" Reddington finds himself alone in hostile territory unsure of who, if anyone, he can trust. With few leads to go on, Liz and the Task Force venture into unknown danger as they race to find him. (air date: October 4, 2019)
The Blacklist Season 7 Episode 2: "Louis T. Steinhil: Conclusion"
Liz, Dembe and the Task Force continue to search for Red. Red attempts to escape his abductors with help from a surprise ally, but discovers he is not Katarina Rostova's only target in her hunt for information. (air date: October 11, 2019)
The Blacklist Season 7 Episode 3: "Les Fleurs du Mal"
Aram goes undercover to infiltrate a secret society of wealthy thrill-seekers, whose entertainment hinges upon spectacular acts of violence. Meanwhile, Red tries to negotiate with a former associate involved in the Townsend Directive, while Katarina Rostova (guest star Laila Robins) takes steps to insinuate herself into Liz's life. (air date: October 18, 2019)
The Blacklist Season 7 Episode 4: "Kuwait"
Cooper's moral compass is tested when an officer whom he served with as young man, long presumed to be dead, resurfaces as a POW. (air date: October 25, 2019)
The Blacklist Season 7 Episode 5: "Norman Devane"
Liz and the Task Force investigate an infamous assassin who has a long history of weaponizing diseases, but has now turned to even more insidious activities. Meanwhile, Red and Dembe travel to Cuba in search of a lead, and Aram considers a new relationship. (air date: November 1, 2019)
The Blacklist Season 7 Episode 6: "Dr. Lewis Powell"
Red alerts the FBI to the suspicious death of a scientist specializing in artificial intelligence research. Meanwhile, Francesca Campbell (guest star Natalie Paul) further entangles herself in Red's criminal activities. (air date: November 8, 2019)
The Blacklist Season 7 Episode 7: "Hannah Hayes"
The Task Force investigates the unexplained disappearance and sudden re-emergence of a governor. Meanwhile, Red and Dembe surveil someone close to Katarina Rostova (guest star Laila Robins), as she inadvertently involves Agnes in an operation of her own. (air date: November 15, 2019)
The Blacklist Season 7 Episode 8: "The Hawaladar"
Desperate for information about the whereabouts of a longtime friend, Red directs the Task Force to find a blacklister who specializes in untraceable money transfers. Meanwhile, Liz receives some disturbing news from her daughter Agnes. (air date: November 22, 2019)
The Blacklist Season 7 Episode 9: "The Orion Relocation Service"
Red and Liz investigate Orion Relocation Services, an organization that surreptitiously facilitates the disappearance and relocation of criminals. Meanwhile, Katarina delves into the memories of an old friend in order to get additional information about the Townsend Directive. (air date: December 6, 2019)
The Blacklist Season 7 Episode 10: "Katarina Rostova"
Red and the Task Force pay a visit to a former blacklister, as an explosive confrontation leads Liz to make a critical choice. (air date: December 13, 2019)