News
The Blacklist Redemption: How Ryan Eggold's Tom Keen Moves to the Spinoff
With spinoff series The Blacklist: Redemption imminently approaching, details have emerged about its plot and formula.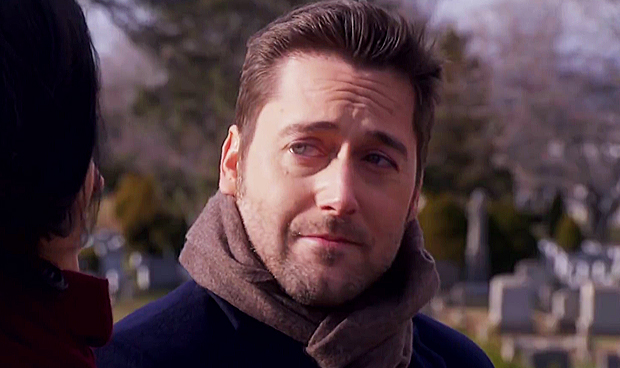 If you're a viewer who's current with NBC's action-suspense drama The Blacklist, you're probably wondering how Ryan Eggold's key character Tom Keen will possibly make his long-scheduled jump to next month's spinoff series The Blacklist: Redemption, especially considering how deeply embedded he still is on the main show, caring for his infant daughter. However, fans who might be bracing themselves for some sort of lame, fake death nonsense to explain his migration will probably be relieved to hear the latest details.
At the Television Critics Association press tour (via EW), the cast and creators of The Blacklist: Redemption provided details about Tom Keen's spinoff quandary, as well as crucial info about the spinoff's semi-procedural format. While The Blacklist centers on the machinations of international criminal extraordinaire-turned-FBI-asset Raymond "Red" Reddington (James Spader), the spinoff – centering a group of criminal assets looking to do good – will form its own weekly, non-Reddington dynamic. As executive producer John Eisendrath describes it:
"That is very different from a story of 'Who is Red? Their relationship is a much more relatable one to viewers, one that people in their own lives will be able to relate to." Adding: "It makes it a completely different animal. The stories we tell are different. The way they go about catching the bad guys and doing their jobs, they can't arrest anyone. It is an entirely different way of telling the story. It's a spinoff, yes, but it has its own very specific way of telling its stories."
It appears that the much of the show's attention will be devoted to the evolving arc of Eggold's Tom Keen, a dangerous assassin who initially posed as a harmless school teacher husband to The Blacklist protagonist Elizabeth Keen (Megan Boone). He's since turned over a new leaf and formed an earnest marriage with his former mark, yielding infant daughter Agnes. However, don't look for the newly-edified Tom to become a deadbeat in his spinoff endeavors, since Eisendrath confirms, "[H]e's always going to be part of The Blacklist family. He's not leaving The Blacklist with a period; it's more of a comma." As Eisendrath further explains: 
"We made the decision that we didn't want to portray a dad who just went off and did his thing and ditched his kid. It is very important to us that Tom Keen's character, who is a young guy, fun, sexy, a great undercover operative, but also is someone who is vulnerable and accesses his emotions and is responsible for the things that matter in life, and that includes Agnes."
While Eisendrath admitted that there were plans to off Tom on the main series, his importance and poignancy was later realized. Indeed, with "Redemption" being the spinoff's subtitle, Tom joins a secret elite mercenary group under Halycon Aegis who use their lethal talents to make the world a better place in their own unique manner. Yet, in an intriguing revelation in last year's Redemption backdoor pilot plot on the mothership show, Tom's bizarre relationship with Halycon boss Scottie Hargrave (Famke Janssen) got even more bizarre, when the seemingly omniscient Reddington revealed that, unbeknownst to her, she's actually Tom's long-estranged mother! Commenting on the questionable veracity of this odd dynamic, Janssen states:
"We're playing that I don't know at the moment that he is my son. Also, the source, we have to consider where it came from, which is Red. We don't really know, so there's a lot of intrigue and suspense when it comes to this relationship."
However, the dynamic is set to become even more complex when Redemption starts, since veteran actor and Lost icon Terry O'Quinn will be making his own consequential walkabout to the spinoff to play a recurring character in Halycon's founder and Scottie's never-seen husband, a ruthless, hype-intelligent international military contractor named Howard Hargrave. – And, yes, you might as well cue the Darth Vader respirator breathing and feign a chopped hand, since Howard – who's apparently fielded a lengthy and complex marriage to Scottie – is Tom's father!    
Overall, with a family dynamic between Tom, Scottie and Howard rife with intrigue and espionage seemingly serving as the centerpiece of Redemption, the rest of the cast will also field their own personal quests for self-worth after living lives as killers and thieves. Amongst this group of reformed reprobates are Tom's former main show enemy and contract killer Matias Solomon (Edi Gathegi), cunning hard hitter Nez Rowan (Tawny Cypress) and hacker Dumont (Adrian Martinez).
The Blacklist: Redemption gets ready to unleash its own sort of Suicide Squad against international crime without the benefit of badges when it premieres on NBC on February 23. Check out the brief preview trailer below!