News
The Big Bang Theory To End After Season 12
The Big Bang Theory Season 12 will be the final go-around for CBS's long running series.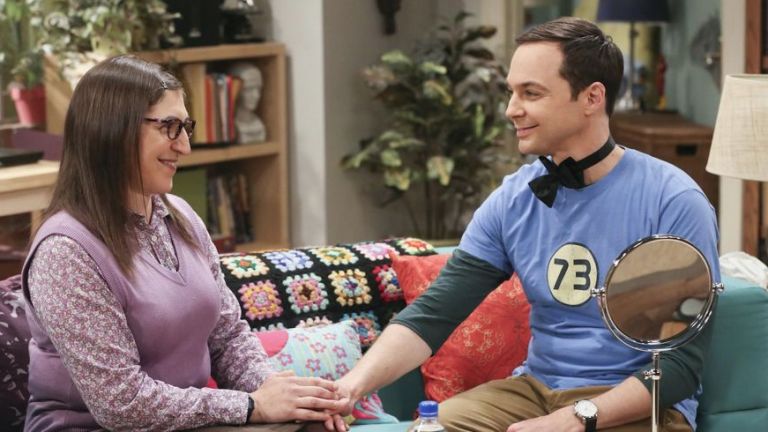 Say one last mournful "Bazinga!" for The Big Bang Theory.
CBS and Warner Bros. Television announced today that The Big Bang Theory Season 12 will be the final season of the show. The series finale will occur in May 2019.
CBS, Warner Bros., and series creator all released a joint statement, saying:
"We are forever grateful to our fans for their support of The Big Bang Theory during the past twelve seasons. We, along with the cast, writers and crew, are extremely appreciative of the show's success and aim to deliver a final season, and series finale, that will bring The Big Bang Theory to an epic creative close."
The Big Bang Theory has been one of televisions' most popular shows since it debuted in 2007. The series was created by Lorre and Bill Prady and follows five central characters. Jim Parsons, Johnny Galecki, Simon Helberg, and Kunal Nayyar all starred as nerdy friends living in Pasadena. Kaley Cuoco also starred as non-nerdy friend, Penny. 
The show received mixed critical reception but was at times the highest rated show on CBS's schedule and even on all of television. The Big Bang Theory won seven Emmy awards, including an Outstanding Lead Actor in a Comedy Series award for Jim Parsons in 2011.
Like most network sitcoms that run for an obscenely long time, salary negotiations become a prominent behind the scenes story later in the show's life. This year, the show's original five protagonists were set to make about $1 million per episode.
Those inflating production costs may have made it difficult for CBS to continue but as recently as three weeks ago, CBS was considering bringing the show back for more seasons, according to Variety. 
At the end of the day, the series may have just run its (very successful) course. The Big Bang may mean the universe is always expanding but The Big Bang Theory had to end sometime.
Alec Bojalad is TV Editor at Den of Geek. Read more of his stuff here. Follow him at his creatively-named Twitter handle @alecbojalad
Read the latest Den of Geek Special Edition Magazine Here!