News
The Best TV Episodes of 2010
Doctor Who! Ashes To Ashes! Lost! We choose our favourite episodes from 2010's greatest geek TV shows…
2010 was a smashing year for telly. While there were a fair few shows that left us cold, and that failed to really grab our attention, there were plenty of shows that demonstrated the quality of writing and production values that are prevalent on the small screen.
Here's our selection, then, of some of the very finest television episodes we saw throughout 2010. We'd have added episodes from Community, Supernatural and Stargate Universe, too, had we been able to pick one in particular for each of those shows…
Quick update: Just to clarify, we only allow one episode per show!
ASHES TO ASHES Series 3 Episode 8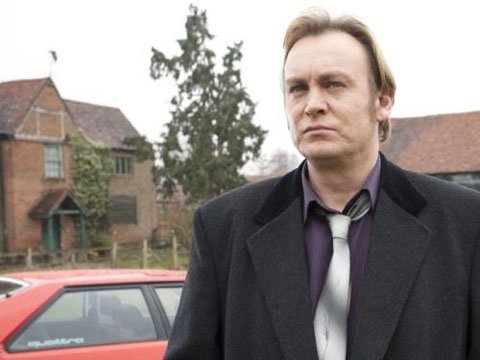 Last year, Dexter took home the overall best TV episode crown for the year from ourselves, and had we not dispensed with the idea of pulling one show out as the finest of all, it would have been in the running again. But then, so would the stunning concluding episode to the Life On Mars/Ashes To Ashes saga, one of the most mesmerising pieces of television of 2010, bar none.
Matthew Graham's finale was, simply, packed to the rafters. We had the mysteries of the show explained and resolved. We had the main character being taken apart and put back together. We had a cast utterly acting their socks off. And, crucially, it all proved that you can have an intriguing television series, with lots of plot threads, and still have it make sense come the finale. (If you're spotting an implied swipe at another show there, then you're bang on the money.)
Watching the last episode of Ashes To Ashes had us blubbing, had us laughing, had us gripped to our seats, each time we watched it. But mostly, it had us applauding a genuinely brilliant piece of television, and arguably the most satisfying end to a drama series in many years.
BEING HUMAN Series 2 Episode 7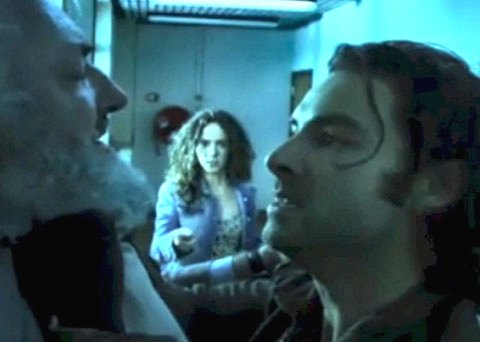 Ambitious, brutal and gloriously gory, this standout episode from series two of the show that made BBC Three worth tuning into showcased everything that makes Being Human so watchable. Stylised but not over the top, the episode gave us a glimpse of Mitchell's darkest side and provided Russell Tovey with another opportunity to prove his acting chops.
One fantastic lycanthropic transformation in the streets of Bristol later, and the episode hit its peak. Roll on the third series.
BREAKING BAD Fly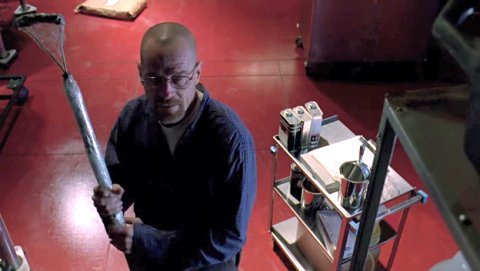 Picking the best episode from what we consider to be one of, if not the best TV series of recent years isn't an easy task, but at a push, we'd have to go with Fly. It doesn't have a lot of the hallmarks of the series, but Walt's obsession over a single fly was a great vehicle to convey his increasingly fragile mental state of mind.
He's battling with drug batches not measuring up, his relationship with his family deteriorating rapidly, and the fact that he's tormented with a guilty secret that's had devastating consequences.
With all of this on his mind, Walt shuts down and focuses, to the point of absurdity, on a single, solitary fly, claiming it could contaminate the batch of crystal meth. The outing is a classic 'bottle' episode that takes an almost microscopic look into the psyche of a good man who's done a bad thing, with the highlight being Walt's very near miss when he almost tells Jessie the truth about his girlfriend, Jane, much to the edge of seat shuffling of the audience.
It's not the most action-packed or traditionally shocking episode of Breaking Bad, but the pristine dialogue, expert performances and condensed story made for a memorable watch, and one of our favourite of the series.
CHUCK Chuck Versus The Subway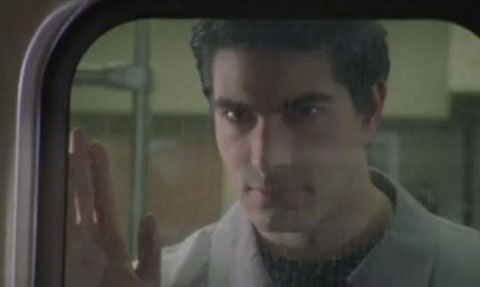 It's possibly a bad omen, but we found it hard to include a story from season 4 of Chuck, because it's still to come alive, by our reckoning. The best season 4 has been is Chuck Versus The Couch Lock, where they leave Casey paralysed on the sofa wearing a storm trooper helmet.
So, the strongest 2010 Chuck went to the best episode of the end of season 3, Chuck Versus The Subway, in which Ellie finally finds out that Chuck is a spy, we find out that Shaw is still alive, and Casey admits to his estranged daughter that he's her father.
It combined the perfect mix of chaos, mostly because Morgan stupidly tells Devon that Ellie is having an affair, action and humour. Sadly, season 4 hasn't got to his level yet.
DEXTER In The Beginning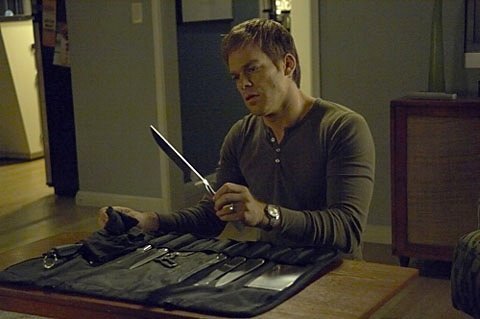 In retrospect, season five of Dexter peaked a little early, leaving many disappointed with the finale. Probably the best tension in the season was offered by In The Beginning, where the latex gloves really come off in the war against Jordan Chase and his associates.
We discovered that Lumen is capable of killing just as ruthlessly as Dexter, and that ex-cop Liddy has a growing collection of pictures showing the both of them dumping body parts from a boat.
It's just a shame the end of the season didn't live up to the energy that this story injected into proceedings.
DOCTOR WHO The Eleventh Hour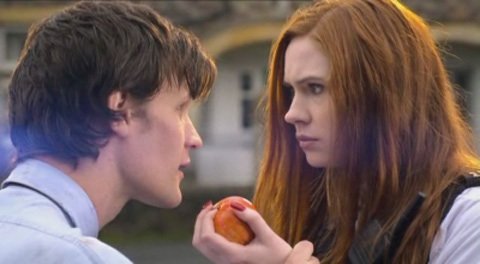 A lot to pick from this year, from The End Of Time Part II, through to the heights of the weeping angels two parter, the terrific two-part conclusion to the series, or the divisive (at least round here!) Amy's Choice.
But if we had to pick one, more of us are heading for The Eleventh Hour, an episode that, on reflection, brilliantly rebuilds and reinvents Doctor Who, whilst also putting in place strands for the show to follow for the rest of the series. It also put down a marker for the tone of the series as a whole, and – as we discovered in the series finale – laid down plot strands that would prove to be pivotal to the overall season arc. And let's not forget, too, that it has the job of introducing two new lead actors to the show, which it does effortlessly.
It's a superb hour of telly, in a terrific year for Doctor Who.
FRINGE Entrada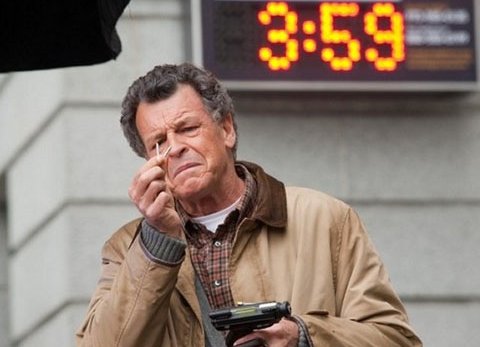 Fringe was generally strong throughout 2010, so it was hard to pick just one highlight, but in the end we went with Entrada, which is where the whole Altivia plot ultimately took us.
The first episode of 2010, called Peter, was also exceptionally good, and was the foundation on which the show has since progressed. Entrada begins with the phone call from the cleaner at the Statue of Liberty gift shop that unravels the true identity of the women Peter is sleeping with, and from there all many of craziness in both dimensions is unleashed.
The skill at which the story progresses hoping back and forward between the two universes is exceptionally well executed, with great performances from both Anna Torv (Olivia and Altivia) and Joshua Jackson as Peter. It's upsetting that Fox has relegated this show to the Friday death slot in the US, because based on the quality of the writing and production, it certainly doesn't deserve that.
LOST Ab Aeterno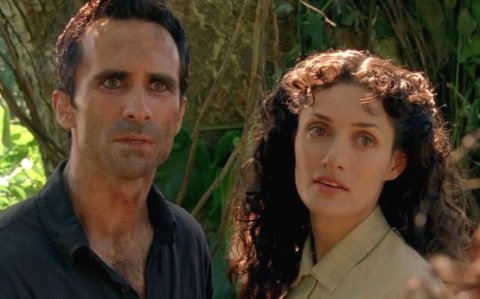 The resolution to Lost might have left viewers feeling cheated out of an explanation, but at least one Season 6 episode stood with the series' best, Ab Aeterno, the episode in which we finally learned the backstory of Richard Alpert, the island's resident immortal and one of the show's most enigmatic figures.
After years of waiting, viewers were treated to a historical epic with simple human drama at its core, all crammed into 44 minutes. The most cinematic Lost ever got, and as gripping and heartbreaking on repeat viewings as it is the first time.
MAD MEN The Suitcase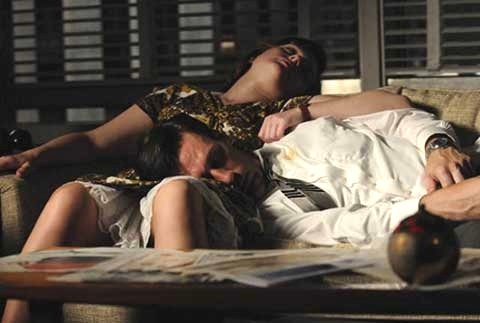 The fourth series of Mad Men was as sublimely written and acted as ever, but Matthew Weiner's 60s-set drama reached a kind of booze-soaked zenith with its seventh episode, The Suitcase. Set against the backdrop of the infamous Sonny Liston/Cassius Clay boxing match that took place on 25 May, 1965, the episode saw Don drink himself into a dribbling, mumbling stupor, and proving conclusively that he's a lover not a fighter in an amusingly inept scotch-fuelled scuffle with an ex-employee.
Mad Men excels at using historical events as a counterpoint for its personal dramas, and at offsetting unexpected flashes of humour against moments of quiet tragedy. The Suitcase did this better than any other episode of Mad Men, and as a result, it packed an unforgettable emotional punch.
MISFITSSeries 2 Episode 4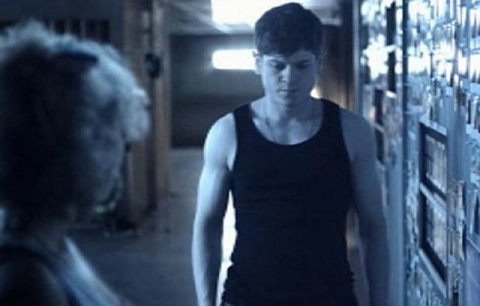 In a consistently fantastic series, this was the episode that stood out for me. The reveal of the super hoodie's identity in episode 3 was a big bombshell of a surprise, but episode 4 edges ahead by hitting emotional highs and lows all throughout.
There's a unique villain, comedy, emotional drama and some, frankly, stunning direction in some of the best 45 minutes of the year.
A perfect showcase for what television fantasy is capable of.
PSYCHOVILLE Halloween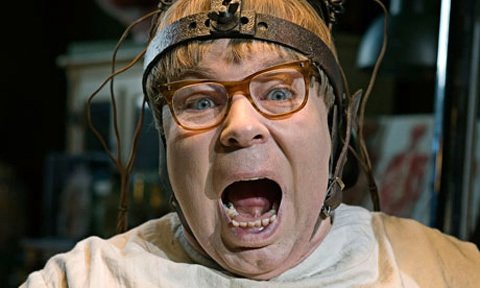 Writers and performers Reece Shearsmith and Steve Pemberton deliciously sent up an entire basement full of classic horror movies in this Halloween special of Psychoville.
Like Amicus' classic horror anthology movies Dr. Terror's House Of Horrors or The House That Dripped Blood, the special wove four macabre stories together to hilarious and sometimes disturbing effect. An autumn treat.
THE SARAH JANE ADVENTURES Death Of The Doctor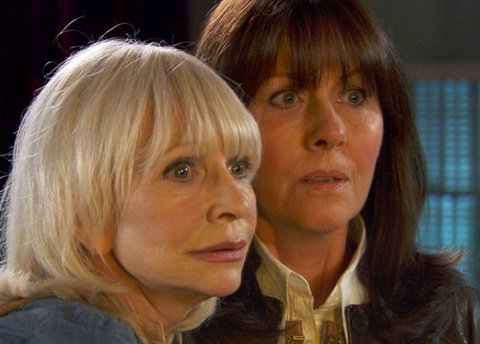 These Sarah Jane Adventures crossover episodes bring the very best out of Russell T Davies, and Death Of The Doctor was no exception.
So, not only did we get the marvellous Elisabeth Sladen, we also had Matt Smith as the Doctor, and the return of Katy Manning as Jo Grant. Davies then threaded them into a terrific story, too, that was pretty much the epitome of fanboy heaven.
SHERLOCK A Study In Pink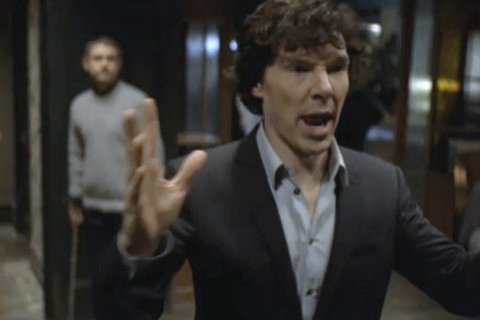 The second episode to be penned by Steven Moffat to appear on the list, A Study In Pink is a masterclass in how to write an opening episode. Moffat here manages to effortlessly slot Sherlock into a contemporary setting, while finding the space and time for a terrific mystery to solve.
As Den Of Geek writer James Peaty notes of the episode, it's "a study in scriptwriting". He's right, too.
SPARTACUS: BLOOD AND SAND Kill Them All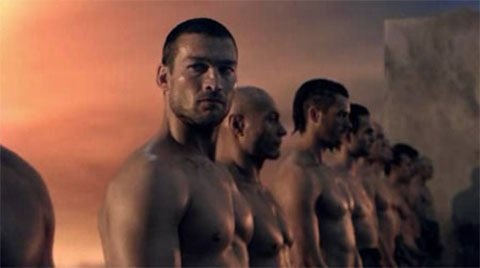 One of the best season finales in recent years, in a show that we had doubts about after its first couple of episodes. We needn't have worried. And come the end, with Kill Them All, it was wrapping up all storylines, paving the way for the next season and dispatching pointless characters in an epic bloodbath of severed limbs and torn jugulars! Kill them all, indeed.
THE IT CROWD The Final Countdown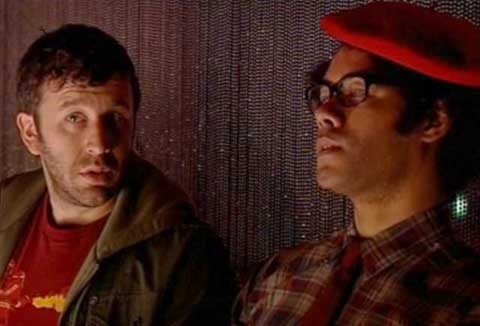 It wasn't the best series of The I.T. Crowd to date, but this year's run had an absolute gem of an episode in it. We're talking about the episode where Moss joins the select gang of people to join the 8+ club on Countdown. It's brilliantly written, and offers some of the biggest belly laughs of 2010's telly schedules.
And we're not just saying that because one of our writers appeared as an extra, either…
THE WALKING DEAD Days Gone Bye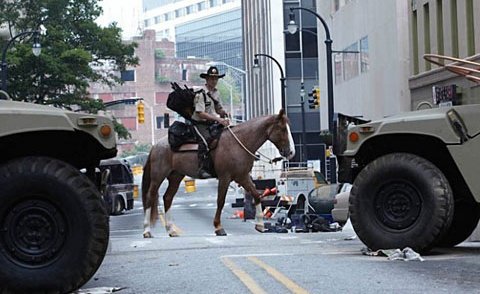 If you follow the conventional wisdom that it takes at least a season for a television show to settle down, then the impact that The Walking Dead has made has been nothing short of sensational. And the standard was set high from the off, with the outstanding feature-length opening episode, Days Gone Bye.
Truthfully, there's more than one episode from the show's brief run that we could have highlighted here. Yet, ultimately, it was the Frank Darabont-penned and directed opener that squeezed in.
As we noted at the time, this, arguably more than any other television episode this year, is pushing the boundaries of what we can expect from television. And we've got the pleasure of a 13-episode second season to look forward to in 2011, too.
Leave your suggestions and thoughts in the comments!
Words: Simon Brew, Gaye Birch, Billy Grifter, James Hunt, Ryan Lambie, Jake Laverde, Mark Oakley, James Peaty
Follow Den Of Geek on Twitter right here.