Features
The BBC, Ripper Street, and cancelling shows
Ripper Street is the latest cancellation casualty of the ratings war, but why is the BBC even on the battlefield?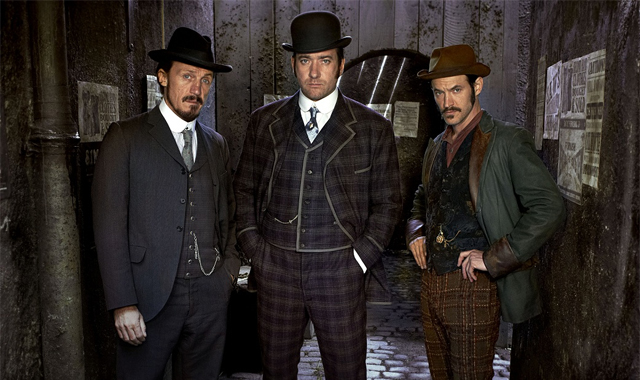 On May 16th 2007, the CBS network in the States cancelled the show Jericho after one season. The post-apocalyptic drama had earned solid reviews, and a growing fanbase, during its intriguing opening season. But the American system back in 2007 was firmly numbers-dictated, with no outlet a la Netflix around to cast its resurrection elixir on the show.
However, there was another weapon that Jericho, unexpectedly, could call on. For 2007 was when the power of social networking was in its infancy, and an online protest was launched. Fans were encouraged to send nuts to the offices of CBS, and over 20 tons of them landed in the network's mailroom (that subsequently were donated to charities). CBS got the message, changed its mind, commissioned season two, and the ratings remained low. The show was cancelled again after season two, never to return on the screen.
Subsequently, further fan protests failed, as posh television people concluded that it was only hardened fans who took part in them. Veronica Mars, for example, would have to rely on Kickstarter many years later for another bite at the proverbial cherry, and a low budget movie arrives for that next March. A few other shows have since been brought back to life by the likes of Netflix, including Arrested Development and The Killing.
In Britain, however, the system is different. More to the point, the BBC is different. The BBC is a public service broadcaster, funded by the licence fee, and thus doesn't have the same requirement to chase ratings. Sadly, due to the ferocity of Britain's tabloid press, if programmes go unwatched, then the BBC gets savaged for them. If they're too popular, newspapers and the Daily Mail criticise them for that too.
It's important to note that ahead of what we're going to talk about, because the BBC sadly doesn't live in the idealistic bubble that most of us would like it to. That said, it's still disappointing that ratings seem to be such key ingredients in some of its decision making. Outcasts, for instance, was far from a universally loved sci-fi show a year or two back (although we had time for it here). But as ratings dwindled, the BBC moved it to a graveyard slot late at night. Why? Good question. If the BBC were beholden to advertising money, then the change would have made sense. But the corporation is one of the few major producers of television content that can stick to its scheduling guns, without the fear of a drop in its core revenue. Whether you liked Outcasts or not, surely the BBC should have finished its commitment to the show, in the slot it was supposed to go out in.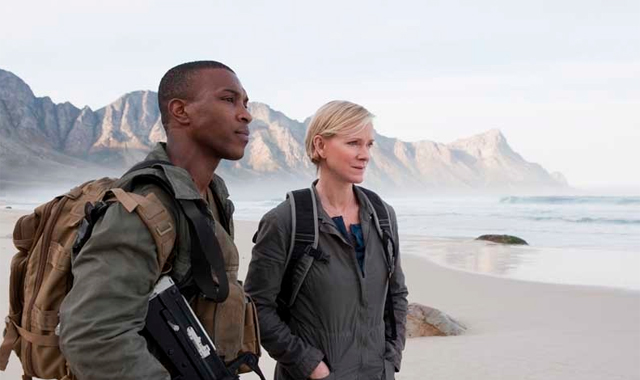 Which leads us to Ripper Street. The BBC's drama department has been on fine form recently, with shows across a spectrum of channels delivering to varying degrees. Wizards Vs Aliens and Wolfblood are terrific shows for younger audiences, whilst Peaky Blinders and Ripper Street have shown an ambition for serious drama. Eschewing a mish-mash of police, legal and hospital procedurals for the bulk of its drama output, the BBC continues to take chances.
Furthermore, and this is often overlooked, when the BBC commissions a drama series, it often gives it two series to prove itself. The aforementioned Wizards Vs Aliens was greenlit and two series were ordered upfront. Peaky Blinders is heading to series two in spite of generally low ratings. From what we can work out, Atlantis series two was all but ordered by the time of the press launch for series one.
Ripper Street, then, has had two good series to prove itself. And whilst we've had one or two problems with the show, it's earned itself a solid audience, enjoying something that arguably only the BBC – and maybe Sky – could fund and back to the extent that it did.
The news last week that the show was being cancelled, therefore, was something of a surprise. According to one of Ripper Street's stars, Jerome Flynn, the cast and crew only found out days before we did, and so it looks as if the BBC had given it a few weeks of series two before pulling the gun on it. By that stage, the BBC will have had the episodes for the rest of the run all but in place, so it'd know about the quality of what was to come. But then, this was a ratings decision. The prime issue wasn't the story, where the narrative would go in series three, contract troubles, rights issues or anything like that. It looks, from the outside looking in, like a cold, hard ratings call.
Now Ripper Street isn't a cheap show to make, and there's been the suggestion that the financial call was between Peaky Blinders series two and Ripper Street series three. We don't have anything firm to back that up, but if that was the choice that the BBC was genuinely faced with, then it's damned if it does, damned if it doesn't. The drama budget only stretches so far, and has to cover a set amount of programming hours. It's not as simple as taking the money from Bargain Hunt and ordering up another load of Ripper Street.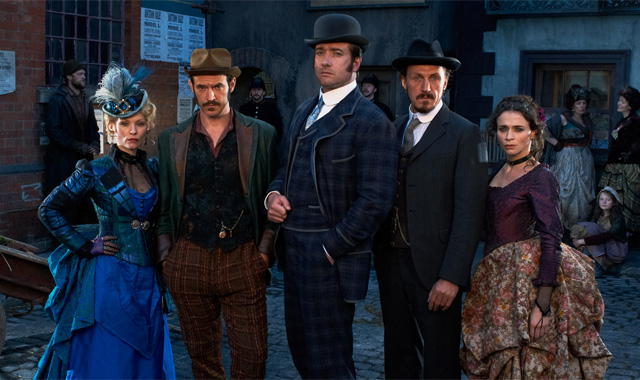 But again: this isn't the reason we've been given. The BBC statement read "We are very proud of Ripper Street which has enjoyed two highly ambitious series on BBC One. However, the second series didn't bring the audience we hoped and in order to make room for creative renewal and new ideas it won't be returning".
We're not quite sure what buzzword bingo game the phrase "creative renewal" came from, but the reason here is very specific: "the second series didn't bring the audience we hoped". That's the second series that was scheduled against ITV's I'm A Celebrity… Get Me Out Of Here! We're not looking to be snobbish about reality television here – heck, we like some of it (occasionally) – but that's the ultimate kick in the guts for Ripper Street followers. That it's being cancelled because more people want to watch Ant and Dec taking the piss out of partially famous people being covered in bugs.
Remember when Doctor Who was scheduled against Coronation Street in the late 80s, and couldn't get the ratings? There's a small parallel there.
But then Ripper Street was in stronger shape, was maturing nicely, and the genuine feeling of shock from those involved with the show and those who watched it suggests that not many people saw this one coming. Theories abound. Was BBC America not that interested in stumping up towards it, and the ratings gave the BBC a convenient cover? Was it just too expensive to make? Who knows.
What is clear is that fans of Ripper Street aren't taking this lying down. An online petition is closing in on 10,000 names, and you can find that here. Meanwhile, one of the show's stars, MyAnna Buring, has now called for the public to object to the decision to can the show.
There's a groundswell of support building, and we'd imagine that Ripper Street has more than a few advocates within the towers of BBC central too. The fear is that when it's gone, it's gone, and just as with The Hour and The Fades, acclaim will rain down on the show at the stage when it's all but impossible to get it moving again.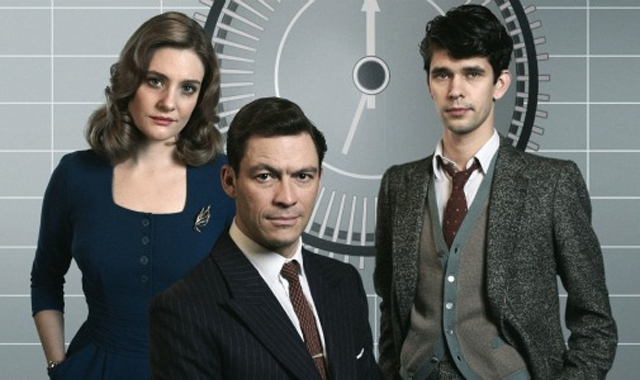 The chances of Ripper Street being resurrected are slight, perhaps, but it feels as though we have to try. And it also feels as though a reminder is needed – to the tabloid press as much as the BBC itself – that a show with low-ish ratings is sometimes a really, really good thing to back. In America, ironically, they've worked out a system that sort-of supports that, with the likes of Breaking Bad, The Wire, Treme and such like. The BBC would have made two series of each of those certainly, more than any other UK broadcaster. But can we encourage a culture where it's not afraid or unable to commission series three as well?
You don't have to love Ripper Street to be worried by the decision.
Follow our Twitter feed for faster news and bad jokes right here. And be our Facebook chum here.