News
The Avengers TV Reboot Coming From Shane Black and Fred Dekker
Break out the derbies, canes, and kinky boots, Shane Black and Fred Dekker are writing a pilot for a reboot of The Avengers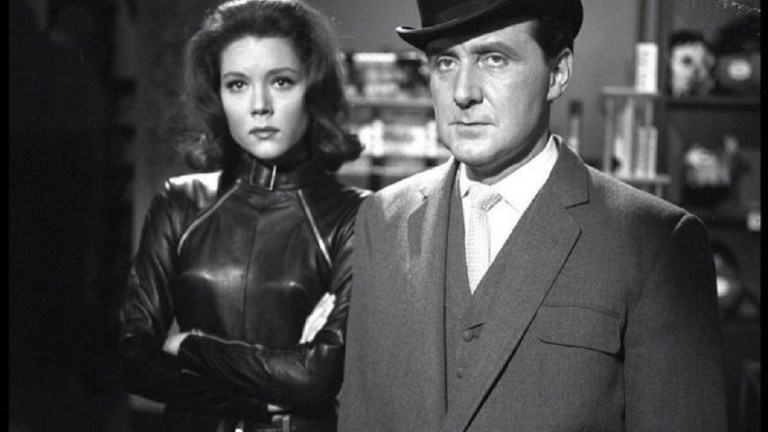 Espionage aficionados and leather fetishists alike can rejoice. The swinging '60s spies of BBC's The Avengers are coming back to television. Shane Black and Fred Dekker (The Predator) will reunite to write a TV pilot of the cult series for Warner Bros., according to AV Club.  Fans of the dapper derby-and-cane elegance of the iconic classic can rest assured.
"It's The Avengers, with John Steed and Emma Peel," told The Dark Side Magazine during recent career retrospective. "We're setting it in Britain in the '60s, and our approach is The Ipcress File meets Doctor Who. At this moment, it's my favorite thing we're working on."
Secret agent John Steed was played by Patrick Macnee, who died in 2015 at age 93. 007's small-screen cousin later played in a Bond films when he played Sir Godfrey Tibbett in A View to a Kill (1985), which starred Roger Moore. Originally partnered with Dr. David Keel, played by Ian Hendry, Steed measured partnerships with Venus Smith (Julie Stevens) and Dr. Martin King (Jon Rollason) before settling on two far more iconic names to share the screen with.
Anthropologist and "talented amateur" Honor Blackman, played Dr. Cathy Gale, brought the leather. Born at midnight and widowed during Kenya's Mau Mau years, it suited her animal nature. She later added the kinky boots. When Gale came in from the cold, she was replaced by a future singer of fire and ice songs.
Emma Peel was played by Diana Rigg, most currently famous for her role as Olenna Tyrell in Game of Thrones. Rigg made her debut in a 1957 London production of Bertolt Brecht's The Caucasian Chalk Circle, and made her mark in horror in Theatre of Blood with Vincent Price. Rigg played Peel from 1965 to 1968 but only wore the famous leather catsuit once. Steed's last partner was Tara King, played by Linda Thorson.
No word on when the pilot for The Avengers will run, but we have our spies on it now.