News
The Authority's Fastlane Main Event Has Some Holes
WWE booked the main event for Fastlane on Raw, but how did they get there? ...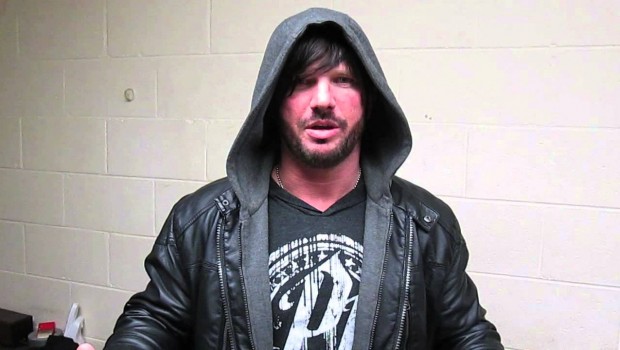 The promo to open Raw on Monday was quite simple. The Authority wanted people to impress them in order to book the main event for the upcoming Fastlaneevent next month. That main event would determine the main event for WrestleMania 32and who would face Triple H for the WWE World Hvt. Title. 
But in the end, I'm not sure why, or how, the Authority came up with the solution it did.
At the end of Monday's show, The Authority announced that Roman Reigns, Dean Ambrose, and Brock Lesnar would face off in a triple threat match to determine the No. 1 contender for Triple H's newly-won title. But it essentially negated the previous three hours of television that fans just sat through.
None of the night's winners — guys like Kevin Owens — who were "wrestling to impress the Authority" were even considered. Meanwhile, Lesnar wasn't even on the show and for some reason gets booked in the main event.
Their actual match itself isn't an issue. Reigns vs. Ambrose vs. Lesnar is probably the best way to go. But WWE could have gotten to that point in a much cleaner fashion than the way they did.
I'm always a stickler for reality. The Authority has tried to get Reigns out of the title picture for the better part of three months. Why then, would they put him in the main event with another opportunity to earn a title shot? Why wouldn't the heel Authority just tell Reigns that he wasn't impressive enough, and they were going with Owens instead? That makes sense. That keeps with the storyline. The way WWE actually booked the angle left that gaping hole unexplained. 
Not to mention, even the the most casual fan can predict where this finish goes. Reigns beats Ambrose, while the Wyatt Family takes Lesnar out of the match somehow. 
AJ Styles Impresses in Singles Debut
It was somewhat surprising to see WWE go with Styles-Jericho in Styles' first singles match. That's a good indicator that WWE wants to see Styles succeed. They could have hampered him with a low-level opponent that he had to carry, but Jericho, despite his age, can still very much "go" and they had a very good TV match.
WWE has made a very big deal out of Styles since his debut. I'm also a big fan of how well they're putting over the Styles Clash finisher. Styles teased it in the Rumble and then teased it again in this match, but hasn't been able to execute it. Once he finally does, it's going to be a big deal. 
Rock Makes a Big Return, But What's Next?
The Rock was the big surprise return, and his segment was great, as usual. I understand that not every performer is fine going off script, but Rock should be a shining example to WWE that the guys that can do it, should do it. It feels more real, more anything-can-happen, and more … well, more Raw.
Using New Day here was also big. If nothing else, it allowed those guys to rub elbows with Rock, even if they were getting beat up at the end of the segment. Rock did his thing to entertain the crowd and the television audience, but also got over the Usos, who he helped beat New Day, and also New Day, who he allowed to get in some verbal daggers before the physicality with the Usos closed out the segment.
Rock still hasn't said what he's doing at WrestleMania,only that he plans to "break records," so I would expect to see more of him soon.
Match Results
1. Kevin Owens beat Dolph Ziggler
2. The Dudleys beat The Social Outcasts
3. AJ Styles beat Chris Jericho
4. Becky Lynch and Sasha Banks fought to a no-contest
5. Bray Wyatt beat Kane
6. Paige & Natalya beat Alicia Fox & Brie Bella
7. Kalisto beat The Miz
8. Roman Reigns & Dean Ambrose beat Sheamus & Rusev