News
The Americans Season 6 Episode 10 Trailer and Episode Guide
The Americans Season 6 is underway.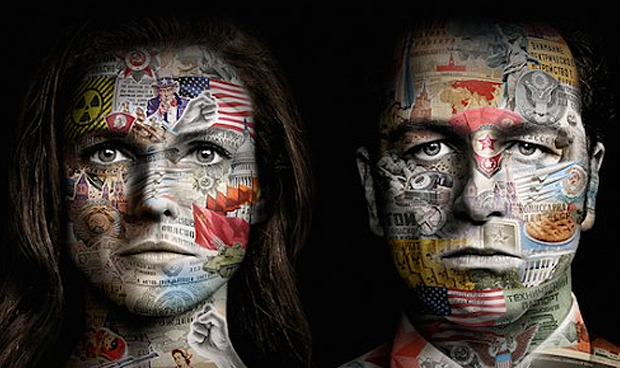 The Americans Season 6 will be the final go around for the show. What's more, it will only have 10 episodes (every other year has given us 13). But maybe it's best this way. Why wait for one of the best dramatic shows in recent memory to start to flounder? At least we know that whatever happens The Americans Season 6 will go out on a high note, and at the top of its powers. That's worth waiting for, right comrades?
The Americans Season 6 Episode 10 Trailer
The Americans Season 6 Episodes
In the season 6 premiere of The Americans: it's autumn, 1987, and as a major arms control summit looms, Elizabeth is pushed to her limits as never before. Philip, meanwhile, has settled into running the newly expanded travel agency – until an unexpected visitor makes a disquieting request.
Air Date: 3/28/18
Elizabeth targets an old source who could tip the balance of the upcoming summit, as Philip deals with business at the travel agency. Stan learns an old friend is back in town.
Air Date: 4/4/18
In the aftermath of a disastrous operation, Philip and Elizabeth clash about how to handle things with Paige. Stan struggles to contain the growing risks of Sofia and Gennadi's fraying relationship.
Air Date: 4/11/18
After picking up a distressing piece of intelligence, Elizabeth takes extreme measures to get close to a Soviet negotiator. Philip shares some stunning news with Henry.
Air Date: 4/18/18
As the summit fast approaches, Elizabeth enlists Philip's help for a mission that could yield game-changing intel.
Air Date: 4/25/18
A sudden assignment pulls Elizabeth away from her family at a crucial moment; at the FBI, a major development leads Aderholt to approach Stan about an urgent investigation.
Air Date: 5/2/18
Philip and Elizabeth come together for a perilous operation unlike any they have ever had before; Stan and Henry spend a little quality time together.
Air Date: 5/9/18
With the arms control summit under way, a shocking revelation from Philip throws Elizabeth – and her work – into turmoil. Stan follows a dangerous hunch. 
Air Date: 5/16/18
The Americans Season 6 Episode 9: 
Jennings, Elizabeth
Elizabeth wrestles with competing loyalties, and Philip has an encounter that turns into much more than he had bargained for.
Air Date: 5/23/18
The Americans Season 6 Episode 10: START
In the series finale, the Jennings face a choice that will change their lives forever.
Air Date: 5/30/18
The Americans Season 6 Release Date
The Americans debuted its sixth and final season on Wednesday, March 28 at 10 p.m. ET.
The Americans Season 6 Trailers
The Americans Season 6 News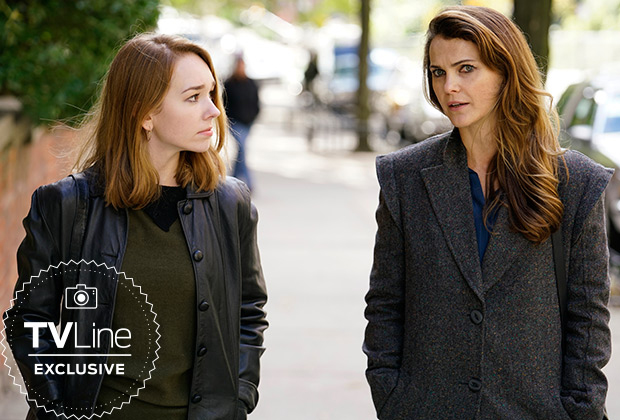 This image from The Americans Season 6, arriving via TV Line, shows Paige (Holly Taylor) with her mother, Elizabeth (Keri Russell), in a scene that showcases the three-year time jump, as evidenced by the former's new hairdo and more adult look. Indeed, the show's new 1987 setting depicts Paige as a college student, making friends and in a more self-assured form than the inquisitive, but mentally-malleable young girl we last saw.
Yet, as the previous photo of a disguised Paige implies, she's still taken a sizable sip of the family business Kool-Aid of spying for Mother Russia, much to the delight of mother Elizabeth and clear chagrin of father Philip (Matthew Rhys). As the finish line for the series comes in sight, one can't help but think that Paige is on a tragic trajectory, especially with Season 6 located so closely to the end of the Cold War.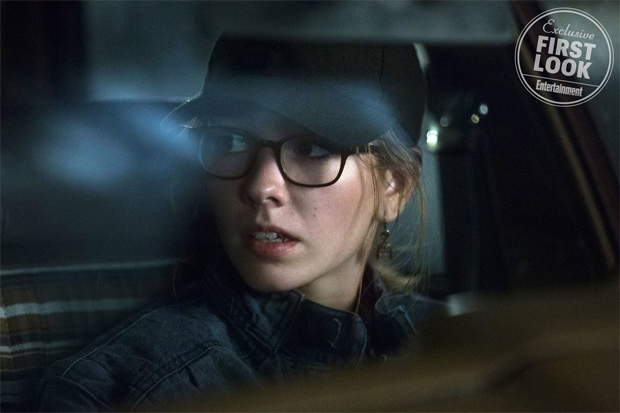 This earlier photo from The Americans Season 6 arrived via EW, gave us our first sneak peek at the show's climactic final frame. Young Paige Jennings (Holly Taylor) is a bit older, thanks to the show's three-year time-jump from its last setting of 1984 to late-1987 and, as we can see from her sketchy disguise, she's fully embraced her parents' Soviet spy chic.
According to executive producer Joe Weisberg:
"This is what Elizabeth has wanted for a long time, and it's finally happening. She's getting to bring her kid along and go out and work with her sometimes and do things with her. She sometimes makes mistakes and that's a little worrisome, but other times Paige really does well and is successful and that feels great."
Of course, Paige's involvement in the family spy business has become a point of contention for Philip and Elizabeth, since the former wants the kids to be spared from that life, while the latter is very much resolute in the cause, despite the continuing moments of disillusionment. Consequently, the future that Elizabeth (and The Center,) has for Paige does not involve the same type of seduction and cutthroat subterfuge we've been seeing. Rather, it's more of a long-term strategy.
As Weisberg explains:
"Paige, as an American citizen, has a solid identity, so there's no point in training Paige to do honey traps or commit murder. Elizabeth's long game is to have her join the CIA or the State Department or the upper echelons of the military. Who knows? Maybe one day she might be president."
One thing we can't help but notice from these two new images? No Philip. At the conclusion of season 5, Elizabeth presented Philip with an option. He could quit and leave this espionage life behind but she would continue. At the time it seemed impossible that Philip would have Elizabeth go it on her own but perhaps he's out of the game after all.
The Americans Season 6 Cast
There are no major cast updates announced for The Americans Season 6. That's to be expected in a show's final season that already features a strong cast of characters we've spent six years with. There have been some small additions, however.
Gilmore Girls' Scott Cohen will be recurring in season six as Glenn Haskard, a member of the U.S. State department working on a potential peace treaty with the U.S.S.R.
His counterpart in those negotiations? That would be Fyodor Nesterenko, played by Alex Feldman.