News
The Alternativity: Danny Boyle and Banksy Team Up for New Film
This week, BBC Two will air the story of an alternative nativity performance, directed by Danny Boyle at Banksy's request...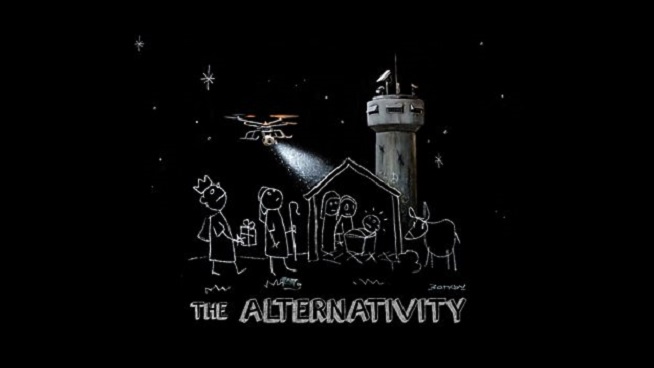 A new hour-long documentary will arrive this week on BBC Two that promises to put a curious spin on your typical nativity performance.
The Alternativity will see Trainspotting and Slumdog Millionaire director Danny Boyle travel to Bethlehem to put on a perfomance of the birth of Jesus Christ in the carpark of Banksy's The Walled Off Hotel, which the legendary graffiti artist opened in March of this year. It's a fairly dangerous part of the world, under Israeli occupation and overlooked by a huge security wall. Checkpoints control roads in and out of the area. Banksy's hotel is located just down the road from Manger Square, which many believe is the place where Jesus was actually born.
After Banksy asked Boyle to come and help him put on the nativity play, it seems the director had quite the mammoth task on his hands.
Here's some further info from the Beeb:
Accepting this unorthodox request from a man he has never met, Danny admits the closest he has ever been to the Middle East is a fortnight in Majorca. Thrown in at the deep end, he travels to the occupied Palestinian territories to create a spectacular show from scratch.

Shot over six weeks, this enthralling documentary follows the action as Danny overcomes the many restrictions to assemble a cast and crew, meeting local children, theatrical performers and a great many donkeys along the way.

How will Danny tell the story of the most famous journey ever made – in a land where movement is severely restricted? Will he find a donkey? And, as if the challenge wasn't big enough already, can he fulfil Banksy's request to make it snow?
This sounds like it might just be a bit good. We've added it to our Christmas watchlist.
The Alternativity will air on Sunday 17th December at 9pm on BBC Two.
Image: BBC/Banksy