News
The Affair Season 3: Where To Stream, Finale Review, Trailers And More
Showtime's adulterous drama is back. We have an episode and streaming guide for The Affair season 3.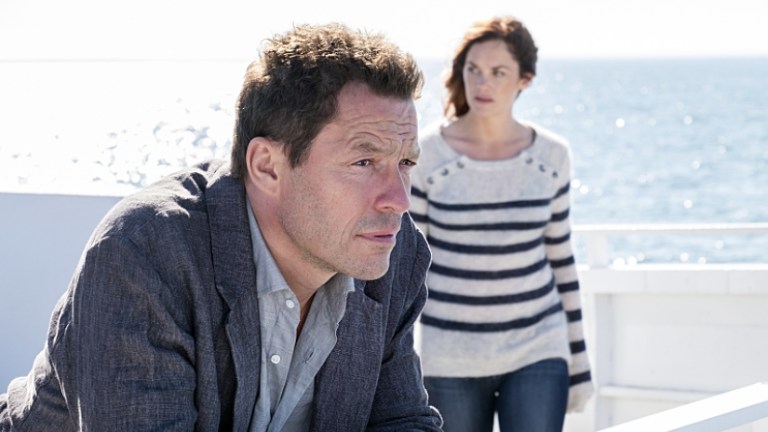 If there's an alternate reality where The Affair season 3 doesn't exist, keep me the hell away from it. Though at times it's a bit hard to ignore the clunkiness of splitting the narrative between a handful of characters, The Affair is stimulating for all the right reasons… and some of the wrong ones.
On the strength of a standout cast of Ruth Wilson (who won a Golden Globe after season one), Dominic West, Maura Tierney and Joshua Jackson, the ratings for the show have steadily increased by nearly a half million viewers since it debuted in October 2015. Critical reception for the show has varied, with some critics struggling to embrace the show's often dueling narratives. Last season, we attempted to make the case for the show's direction as its own multiverse.
Here's our Guide to The Affair Season 3: 
Where To Stream The Affair Season 3
The Affair season 3 premiered on November 20th on Showtime. You can watch previous episodes on the Showtime Anytime app, which comes free with a Showtime subscription.
As for Live TV streaming apps, a Showtime add-on package is available on Playstation Vue. We have more information on Live TV streaming here.
Amazon Prime has a Showtime add-on, which you can get a seven-day free trial for, or buy for $8.99 per month,
The Affair Season 3 Episodes and Reviews
Haunted by recent hardship, Noah struggles to navigate the challenges of his old life while attempting to adapt to a new one. A new love interest isn't enough to overcome a sense of dread. Someone is watching him.
One year earlier: after a stern request from Noah leaves Helen devastated, various pressures cause Helen and Vik to reexamine their relationship. Alison returns to Montauk after a crisis only to have her worst fears realized.
Running from secrets she left behind in Paris, Juliette finds Noah an alluring prospect. But a terrifying event shatters all hope of an easy affair. Meanwhile, Noah must fight like never before to make sense of what just occurred.
Cole is put in an increasingly impossible situation by Alison's return to his life. Alison must contend with Luisa while attempting to reconnect with her daughter. Simultaneously, a dangerous passion threatens to wreck everything.
Alison is motivated to spend a memorable day with Noah on Block Island for an unusual reason. Noah is left wistful by their profound connection, until the problems from which he was escaping return with a shocking force.
An unexplained absence sends Helen on a journey of increasingly troublesome discoveries. Compelled to return to a place he's spent his life trying to escape, Noah attempts to repair his relationship with Martin.
Helen gives Noah the help he needs – but at what cost? At his absolute weakest, Noah's world has never seemed more hostile or bewildering. A vital moment of release turns suddenly into something that can't be undone.
An unexpected cause to celebrate provokes a sobering realization in Alison.
Helen's escape to Montauk exacerbates her guilt and hastens an identity crisis: should the truth finally come out? Noah's world collapses, leaving him to process something horrific.
Noah's visit to Paris provides Juliette with a distraction from unpleasant realities at home. A chance encounter offers Noah the possibility of healing a relationship in desperate need of repair.
The Affair Season 3 Trailers:
The Affair Season 3 Release Date:
The Affair season 3 premiered on November 20th at 10 p.m. on Showtime. You can find our season 2 reviews here.