News
The Adam Sloman Column: TV bereavement
Adam wonders what you're supposed to do once your favourite TV shows come to an end...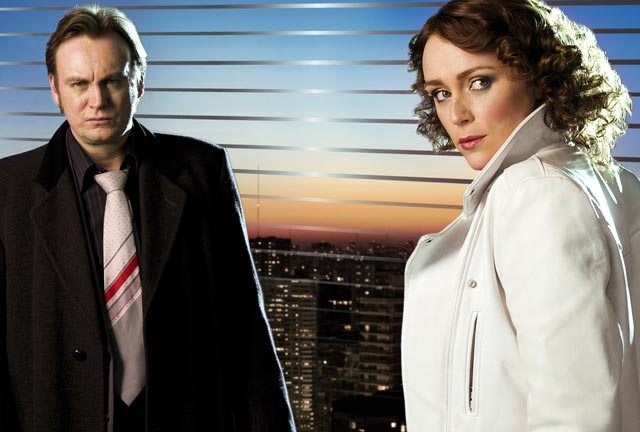 NOTE: A COUPLE OF SPOILERS FOR ALREADY-FINISHED TV SHOWS LIE AHEAD JUST IN CASE YOU'VE NOT SEEN THEM (Quantum Leap, Battlestar Galactica)
Loss is a terrible thing to deal with. I think it's high time the Samaritans set up a TV division; I could really do with their support.
Sometimes I hate TV. It's the ultimate tease, bringing all these delights right into your living room, only to snatch them away. From the last leap of Doctor Sam Beckett to the end of the Dominion War, why do the good shows have to end?
I'm really struggling at the moment; my TV and I aren't really friends. You get into a show and then boom, it's gone. Eight weeks of Ashes To Ashes and now I won't see the Gene Genie and co. for, most likely, a full year. At least I know they'll be back, though. Unlike Battlestar Galactica. Adama's gone for good, and there's nothing I can do about it.
Well, that's life, some of you will say, but I have to admit to genuinely missing these TV shows. For every episode of Galactica missing from Sky One's schedule, there's a repeat of Road Wars or Ross Kemp On Hoodies, or whatever it's called. It gets worse as well, with My Name Is Earl being cancelled; that's another show on the bereavement list.
So how do we get around this? Well, my first suggestion is offer counselling to those who have lost their nearest and dearest shows, maybe get the network executives to man the lines, explain just why they've killed that special programme.
Or, even better, how about the establishment of a new emergency service. Who you gonna call? No, not the Ghostbusters (although that would still be pretty cool). Instead dial 383 (spells DVD on a phone – geddit?), tell them exactly what show you're missing and within minutes you'd have episodes of your favourite show sped straight to your door. Although anyone asking for the later seasons of Sliders would be automatically disconnected.
Still missing that show after your initial treatment? Then get along to your TV GP and get a DVD prescription: "Watch two episodes, once a day. Complete the boxset." The likes of Bupa could cater for those with more expensive tastes and offer private care, treating patients with Blu-ray and surround sound as opposed to just plain old DVD.
Think about it for a moment. The TV stations have all these shows in their archives, a lot of which aren't available on DVD, just gathering dust when they could be used for the good of mankind (the species, not the wrestler). It all makes perfect sense, to me, at least.
On a more serious note, though, how about we see the likes of the BBC and ITV open up their archives to us? Instead of the iPlayer, having just the last seven days content, how about everything you've got? Look at the iTunes store model and how well that works.
Charge a small fee in exchange for being able to download the programme to a portable player or, for an additional charge, allow it to be burned onto a disc, along with anything else that takes your fancy – a bag of TV Pick 'N' Mix, if you will. That way, you could ensure you get the stuff you want, to enjoy when you want. The shows you loved as a kid, amazing news events and archive footage, all there for you to watch and enjoy, without the need for my DVD ambulance.
At a time when ITV are cutting the likes of Primeval due to a lack of finance and ad revenue, this could bring in the cash they so desperately need – surely I can't be the only one who's had this idea? That said, if they take Tina Fey and 30 Rock away from me, I won't be responsible for my actions. Are you listening NBC? 
What shows from TV's past would you like to see in an online archive? Your thoughts and comments are welcome.
Check out Adam's previous column here.