News
The 15 best TV episodes of 2009
US and UK television has thrown up some astounding TV episodes this year. Here's our choice for the best 15 of 2009. But which is the overall winner?
Before we get going, it's only right to warn you that there are SPOILERS AHEAD if you've not seen the shows in question. There's a big picture of each episode before you get to the text, so if you want to skip an episode description, then we've put the pictures in to give you easy jump points.
Also, in what's been a smashing year for television, we've restricted ourselves to one episode per show (unless there's an obvious two-parter, in which case we've lumped them together).
We've also chosen what we reckon is the best piece of television of the year, too. But you'll have to scroll right to the bottom to find out which episode that is.
Without further ado…
Ashes To AshesSeries 2 Episode 7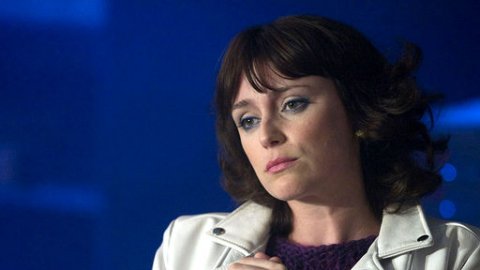 The penultimate episode of this year's Ashes To Ashes started off fairly conventionally, and for the first act of it, it seemed we were going to get another quality mix of nostalgia, witty dialogue and great crime drama.
And then the rest of the episode happened. The back half of the episode we watched in absolute stony silence. As the revelation took hold as to who the mole on the force was, it turned into an extraordinarily tense piece of television, lifted further by an outstanding acting performance from Phillip Glenister as Gene Hunt. His haunted eyes when he realised who had betrayed him, and what he loves the most, made for mesmeric television. It's easily one of the performances of the year, and one that's stayed firmly embedded in our minds many, many months later.
The fact that the finale episode that followed couldn't quite match it was understandable, given the extraordinary heights scaled by the penultimate instalment. For episode 7 of Ashes To Ashes is the absolute highlight of the show thus far (including the finale of season one), and it gives pretty much everything done in Life On Mars a run for its money too. Roll on the third and final series in 2010….
Battlestar GalacticaSeason 4 Episodes 5 and 6: The Oath/Blood On The Scales
We could have gone with the wonderfully divisive finale, but the two-parter that had us utterly on the edge of our seats was the stunning combination of The Oath and Blood On The Scales. This was the one that showed how BSG, more than any other show in recent memory, could take a supporting character and suddenly make them utterly pivotal. We're talking about Gaeta, who here leads the uprising against Adama. And in conjunction with Zarek, he goes through a journey of self-confliction that ends, inevitably, with the survivor count lower than it was.
It's a two-parter that's gripping, exciting, very tightly directed, and that reminds us of all we miss now that BSG is no more. Stunning, with acting that would shame a thousand feature films, it even throws a strong cliffhanger into the mix too.
Incidentally, we'll be coming back to that Daybreak two parter debate in 2010, when we get our backsides in gear to finish off our BSG episode reviews…
Being HumanSeason 1 Episode 3
In six quick episodes, BBC's Being Human managed to give us a ghost, a vampire and a werewolf we could care about. For the most part, it bucked trends, steered reasonably clear of cliche and tackled tough topics including vampire snuff films and suspected (but unfounded) paedophilia.
But for us, the episode that epitomises the nature of this show about supernaturals put the focus on Annie, pining across the preceeding episodes for a wedding that would never be, for it to be revealed in the third it was her abusive fiance who'd killed her.
This obstinacy to see through rose coloured glasses even when she herself was see-through and to deny the truth even in death, was a biting comment on the too common abusive situations people find themselves in and was handled deftly in a fantasy show with very ordinary, often brutal roots.  
Breaking BadSeason 2 Episode 12: Phoenix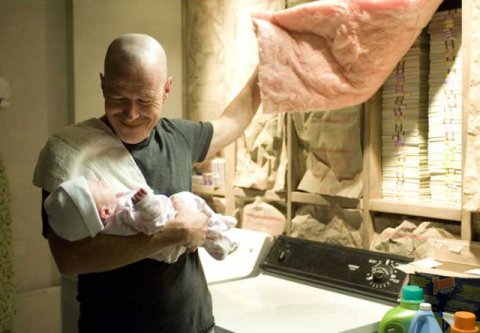 It's a testament to the quality of a show when it's as hard as it was to choose a single episode from a bakers' dozen of Breaking Bad. The premise, a high school chemistry teacher turned drug manufacturer by life-or-death economics, is more gripping in each and every episode than those few words could ever impart.
However, decide we must, and it was season 2's penultimate airing that grabbed us and shook us silly in its closing moments where we witnessed our anti-hero go just about as anti as a formerly mild-mannered dad can stretch to.
Walt's decision and actions, or lack of them, in handling an attempted blackmail scheme by addict Jane forever changed Walter in his and our eyes. Whether we can reconcile the events of Phoenix as the best he could do for drug-and-love-cocktail-induced prisoner Jesse, or condemn Walt to true bad guy status, remains to be seen in the third season and it can't come soon enough for us.
ChuckSeason 2 Episode 23: Chuck Versus The Ring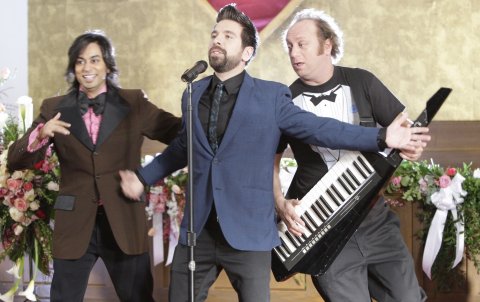 When we got to see the finale episode of Chuck's second season, there was a very real fear that this was the last instalment of the show that we'd ever get to see. Fortunately, somewhere along the line common sense prevailed, and a third season was commissioned. Which, given the amazing, game-changing cliffhanger we get at the end of Chuck Versus The Ring, is a very, very good thing.
Yet even before that, the episode has crammed so much in. There's the small matter of the wedding between Ellie and Devon, which cuts superbly between the many comedy aspects and the escalating problems facing Chuck. And then there's the fate of the intersect, and its impact on the title character. Plus that last scene! Lordy.
To tell more would be to spoil it. And appreciating we could have pulled one of many episodes of Chuck to highlight here, it's the finale we've opted for, for superbly blending action, adventure and some knock-down funny lines. And we've not even touched on the music, either. When will Jeffster be releasing an album?
Doctor WhoThe Waters Of Mars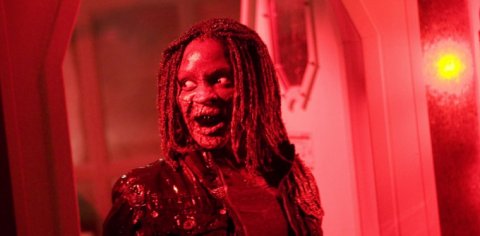 Okay. Planet Of The Dead was, if you're being generous, a functional way to waste an hour watching Doctor Who. The Waters Of Mars? It dragged a character we've seen on our screens for 46 years to the very edges of his soul, making him spit out dialogue of the ilk we never thought we'd hear him say. It made him helpless, lost and struggling in the face of a disaster that ultimately he couldn't – as he originally suspected – fully prevent.
And you'd have never have guessed it was going to do that from the relatively tame opening ten minutes or so. That's when Russell T Davies and Phil Ford packed in the gags, and the tips of the hat to assorted horror movies. Then they got down to business in devastating style, with David Tennant serving up his best actor in the Who suit to date.
It's left things, of course, on a collision course that we pretty much all know about, one that will be resolved over the Christmas break with The End Of Time. But it also offered us one of the very, very best episodes of Who since Russell T Davies and his team revived the show back in 2005. A superb piece of television.
DollhouseSeason 1 Unaired 13th episode: Epitaph One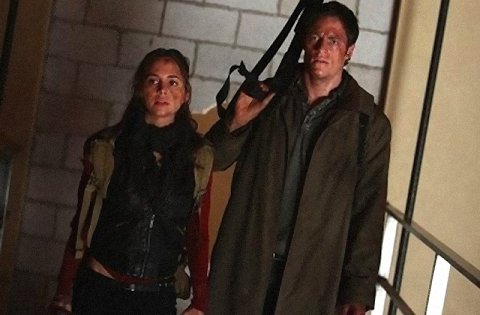 Why is Dollhouse's 'unaired' thirteenth episode so good? Surely, if it was that good, they'd have just aired it, right?
Wrong. It's so dramatically different from the series that it would stick out like a sore thumb. But on its own? It's a masterpiece.
There were times in Dollhouse's first season that we wanted to kick everybody responsible for making it, so messy were some of the episodes. But not all of the time. There was that glimmer of hope, an overall feeling that the kinks would get worked out and in the end we'd have the show we'd dreamed off since we first saw it. And, by the season finale that was screened, it had become that (with help from Alan Tudyk, of course). Yet it still left a glimpse of something darker and far greater hidden underneath
Enter Epitaph One, an utterly superb and stupendously well thought out look into the future. The main cast of Dollhouse make fleeting appearances in flashbacks (flash forwards from the normal story) while the episode is played out by a gang of survivors of an unknown apocalyptic event, which continues to take victims daily as they stumble upon the abandoned Dollhouse. Its scripting is far superior to most of the show's output, and it uses every tiny second to fill you with glee and despair for the show you thought was doomed to fail.
Glee, because Dollhouse is promising to get to this incredible point, so stick with it. Despair, because it's so bloody depressing that you want to hug everybody involved and have a good cry at the end, and tell them it's going to be okay. You're just that involved, pulled into every second, caring about these characters you met five minutes previously. It's one of the best things made for TV for years, and it wasn't really even on TV. It's a shame that the series has been cancelled now, considering that they've just started to make huge terrifying steps toward this eventuality. Typical Fox.
Lost Season 5 Episode 12: Dead Is Dead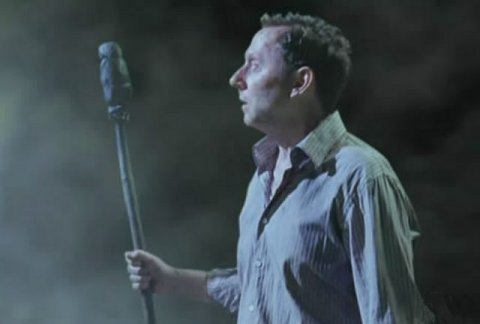 The Ben-centric installment of Lost's bumpy-yet-strong fifth season was, without doubt, one of the finest episodes that the show has delivered full stop. This was the one where we got the human flesh put onto the bones of Ben, strengthening the character enormously in the process. And it contains the gripping, key moment where he is judged by the infamous smoke monster. It's as edge of the seat as Lost got all year (including the finale).
There was, to be fair, a lot else going on in the episode, but it's Ben's moments that stood out as the highlight of this, and of the season as a whole. The consequences of what happens in Dead Is Dead are dramatic and far-reaching, and this is very much the standard that the show needs to hit if it's to go out on a high note in 2010.
MisfitsEpisode 2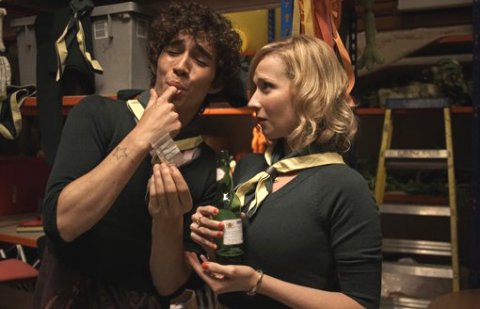 E4's Misfits has been the most happily surprising new show of the year. Seemingly coming out of nowhere – but actually from the brain of Howard Overman – it's a low-budget show about a very British collection of superheroes, with powers tied closely to their emotions. Billed as superheroes with ASBOs, there's actually a lot more to it than that, and the second episode of the show is a good example as to why.
It's got, at its heart, a brilliant, brilliant twist, and one that has ramifications for how the rest of the show plays out. We won't mention it here, but it's the kind of clever structuring that the show has already won plaudits for. Plus, Misfits is also very funny, nicely played, and has created a world that's ripe for convincing exploration.
Episode 2? It's the best of the lot to date…
Stargate UniverseSeason 1 Episode 8: Time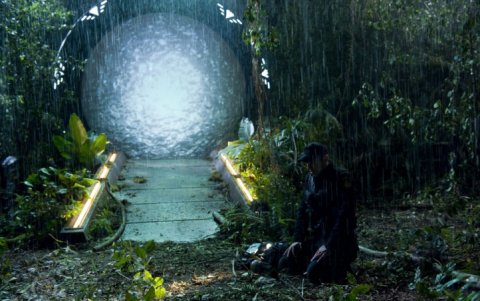 Overcoming the initial fears that many had about the project, Stargate Universe has spun itself a space in the crowded Stargate universe, and brought real freshness to a franchise that's 15 years old.
And the knockout episode thus far? That'd be Time, an episode that demonstrates the vulnerabilities of the characters in the show, and knocks you sideways with a brilliant, brilliant ending. Granted, it builds on the work of the weeks leading up to it, but with a spreading illness, and some superb acting, Time has been one of the TV highlights of the year. We say that knowing just how divisive SGU has proven to be. But for our money, it's been one of the best surprises of the year…
The OfficeSeason 6: Niagara
Or: the one where Jim and Pam finally got married. Only because it's The Office, they didn't get married in any kind of conventional way.
Considering this is an episode where two characters could have taken centre stage, it's brilliant that this is such a terrific ensemble piece. Ed Helms continues to excel, the wedding dance was just amazing, and the ending to one of the show's most ongoing storylines was really, really nicely done. Throw in that grandma isn't supposed to know Pam's pregnant, a bit of Michael Scott as his most impactful and Kevin's shoes too, and there's plenty crammed into a bumpy but hilarious episode.
Considering that the last season or two of The Office have generally seen standards slip, this was a terrific return to form.
The Sarah Connor ChroniclesSeason 2 Episode 22: Born To Run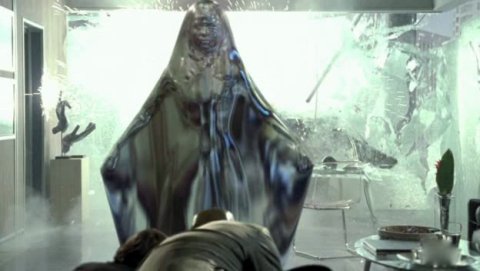 A desperately sad episode of an outstanding show, given that it was pretty much foregone by the time it screened that Sarah's adventures were about to end. The cancellation followed shortly thereafter.
But what a way to go. A breathless, daring and amazing piece of television, it merged in terrific storytelling, great special effects and a narrative that topped what had been a brilliant, brilliant season. As Billy noted in his review at the time, "TV doesn't actually get much better than this, in my less than humble opinion, and everyone involved with the show should be congratulated. If there is one word for this show and the creative talents behind it, then that would be 'awesome'."
Fox, sadly, was not to agree, but Born To Run remains an outstanding, outstanding piece of television. And we got through those three paragraphs without one single spoiler…
Torchwood: Children Of EarthDay Four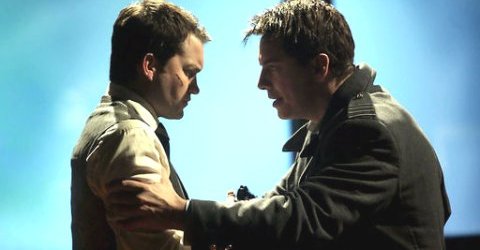 You know the hyperbole by now. Torchwood: Children Of Earth was a stunning resurrection for the Torchwood show, winning back lost followings and attracting a whole new breed of supporters. Appreciating that the end of season two had taken the show to pretty dark places, that's nothing compared to where the penultimate episode of Children Of Earth took us.
If you ever got frustrated with Russell T Davies applying the brakes at moments in Doctor Who, this was the episode for you. Torchwood is Davies' show top to bottom, and without the need to adhere to a near-five decade legacy, he's a lot freer with it. As such, look at the casual way in which he kills off one of Torchwood's main characters. Ianto Jones is bumped off in a simple, convincing way that has major ramifications on the character of Captain Jack. But it's also the foreboding tone of Day Four that stunned us back over the summer.
This is hard drama, no two ways about it, with Day Four just about winning out over the finale by not having to suddenly gallop towards an ending. Instead, it batters you for an hour, and rolls the credits. We're still talking about it half a year later, and Torchwood's fourth season is going to have reach very, very high to match it.
True BloodSeason 2 Episode 1: Nothing But The Blood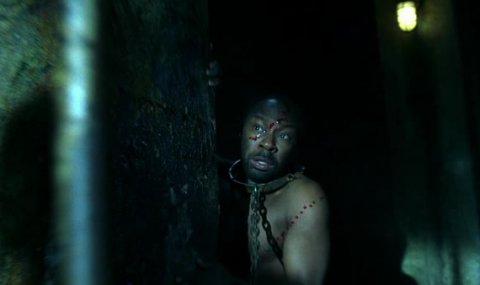 Even for fans of the Southern Vampire Mysteries novels on which the show is based, True Blood holds many unexpected surprises. The second season opened where the first left off – to ear-piercing screams at the discovery of a body in the back seat of a car in Merlotte's parking lot. But avid readers expecting Lafayette to be the quiet, heartless passenger were stunned to find there was another, perhaps worse fate in store for the flamboyant, outspoken short order cook.
Anticipation for the return of the series was rewarded with some shocking scenes foreshadowing a season of increased bloodletting and horrors, and mysterious new characters promised exciting times, even if the setup episode was slower paced.
In the midst of torture and death scenes, tender moments with a battered, but not beaten Sookie, and slashes of humorous dialogue from truly unique characters gave us a chance to catch our collective breaths, if only briefly, before closing on more terror-filled cries.
Nothing But The Blood was a return to telly worthy of its fang-less fan base and confirmed all bets were off, whether you thought you knew how the story went or not.
And, drum roll, in our humble opinion, here's what we think is the very best TV episode of the year…
DexterSeason 4 Episode 9: Hungry Man
Were Dexter the kind of show that had a Lost-esque following, then we'd expect people knocking down our door proclaiming the show's Thanksgiving episode to be the very best of the year. As it stands, its audience isn't huge, but we're going to bestow that prize on it anyway. For the ninth episode of the show's latest run was an outstanding high for a stunning piece of television that's been on fire for two seasons now. And much of the credit for that, in front of the camera, should go to the amazing John Lithgow.
His inclusion in Dexter is arguably the best casting decision of the year. In 2008, Dexter went head to head with Jimmy Smits, and that proved tense enough. But Lithgow? He's lifted the show to a whole new level. Granted, huge credit should go to the writers, who have wrung every ounce out of tension out of the show. But Lithgow is an astounding, complext actor, given a three dimensional character to work his magic on.
With episode nine, the Dexter team surely delivered the most downright terrifying piece of television of the year. Dexter and Lithgow's Arthur at the same table for Thanksgiving is gut-wrenchingly brilliant, but also immensely well controlled. The pace is steady, the build-up exceptional and the end result a piece of television that sets a standard for pretty much everyone to try and follow. They've got quite a job on their hands…
We should at this point add in an honourable mention for the terrific The Thick Of It too, and a tip of the hat to Fringe, which threatened to gatecrash the list. But the 15 episodes we've listed above are, for our money, a snapshot of the excellence of many TV shows at the moment.
Start the debate in the comments below…!
Words by Gaye Birch, Simon Brew, Carl England & Mark Pickavance