News
The 100 Season 6 Episode 4 Sneak Peek (Exclusive)
Madi and Clarke celebrate Naming Day in this exclusive clip from The 100's "The Face Behind the Glass."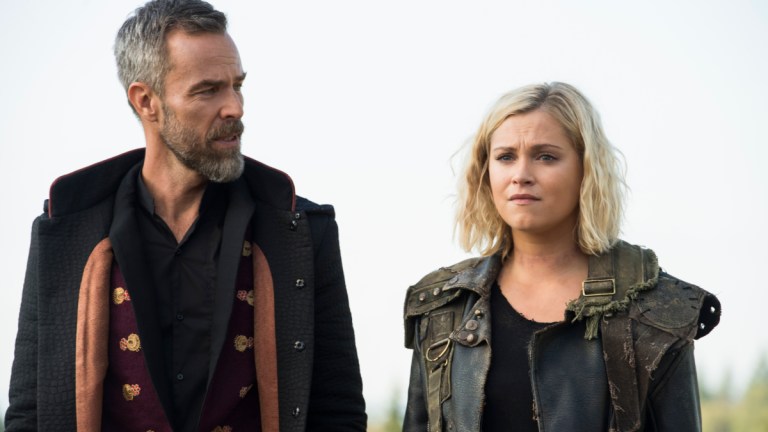 The 100 has totally reinvented itself (again) in Season 6, and there's still so much to learn about the lost civilization Clarke and her friends have found on the alien moon of Sanctum. Hopefully, Clarke and co. will figure it all out before Clarke and Madi end up unwilling hosts for the Primes.
read more: The 100 Season 6 Episode 3 Review
In tonight's all-new episode, "The Face Behind the Glass,"  Clarke looks to "embrace the traditions of the Sanctum and make amends for her past actions." We have a sneak peek at what that will look like. In it, we see Clarke and Madi in a rare moment of peace and celebration, as they spend time in a bustling Sanctum tavern. Madi even eats a cookie… like a normal kid. This can't last, right? Should she eat the cookie? Is the cookie posion? This show makes me anxious when characters are happy and clean.
Check out the exclusive clip…
It's not just the Clarke/Madi stuff that's so great about this clip, but also the glimpse at the burgeoning relationship between Jordan and Delilah, the latter of whom is preparing for her Naming Day. On her Naming Day, Delilah will become "Priya the 7th," aka the Nightblood host for one of the Primes. Yikes. 
The 100 Season 6 airs Tuesdays at 9pm ET on The CW. Read more about The 100 Season 6 here.